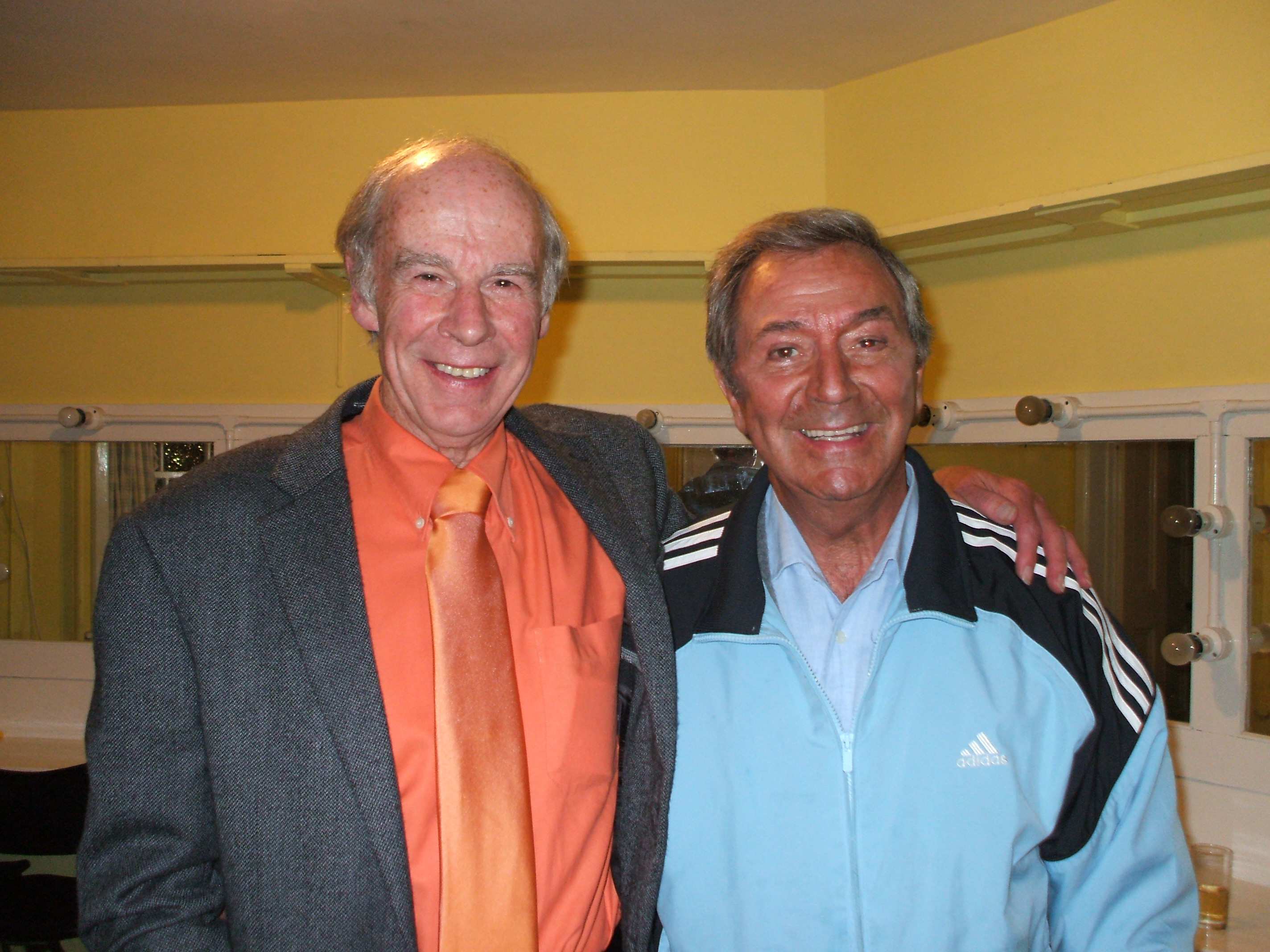 During the 28 non-stop years of John Hannam Meets on Isle of Wight Radio, I was lucky enough to interview some huge stars from the world of entertainment, including Hollywood greats, pop icons and showbiz legends. During the run of my chat show I interviewed Des O'Connor on two occasions and he was one of the nicest and kindest people I ever had the good fortune to meet.
The first occasion was in 2002. I had previously just interviewed him for the IW Weekly Post, back in 1988. That first radio interview was backstage at the Pavilion Theatre, Bournemouth. I had met him socially on the Island a couple of weeks earlier but on the day of the Dorset interview he was working and had more time to spend time with me. He was such a perfect host and appreciated the homework I had undertaken before meeting him.
There was no swank with Des - or any trace of an ego. He was an ordinary kid who had the talent to become a huge international star. He was very proud of his humble roots. His father was a road sweeper and his mother a charlady. In hindsight, being turned down by Northampton Town for a career in professional soccer was a real blessing. There was little money in the game and he wouldn't have still been working over 60 years later. I was thrilled to see Des, and the wonderful Jimmy Tarbuck, on their last major tour together.
My second radio interview was such a real bonus. I was invited to his Surrey home to pre-record an interview to promote his forthcoming show at Shanklin Theatre. He gave me a 45 minute interview and I eventually stayed for a couple of hours. We spent most of the off-air time having fun. Des was such great company.
During my 45 year career as a showbiz writer and broadcaster I have spoken to so many stars who have readily admitted that Des played such a vital part in the early days of their careers. He became a major star and was always keen to help young people follow in his wake.
Sadly, the era of real light entertainment stars like Des O'Connor is vastly disappearing. He was a real legend.
He loved being teased by Morecambe and Wise - particularly over his singing. He certainly had the last laugh - to the tune of 36 successful albums. That doesn't include the ones Russ Abbot fished out of the sea in that classic TV commercial.
It was an honour to have known Des O'Connor.
My last interview with Des can be heard as a celebration of his life on a new John Hannam Archive podcast, courtesy of Isle of Wight Radio. Listen below...