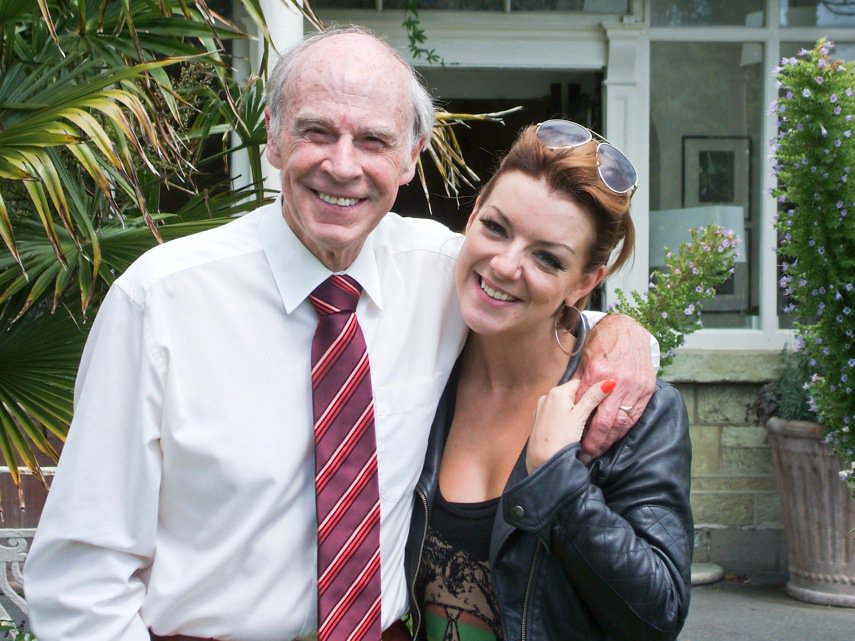 Saturday June 30th, 2012, was rather special in my 47 year career as a showbiz writer and broadcaster. I still call it my Sheridan Smith day.
I had breakfast with her, did a 35 minute interview, spent two hours in her company and we had a few photographs taken together. Originally, her agent had suggested I would even be lucky to get 15 minutes of her time.
It all began the previous evening. Sheridan was one of the stars of the new movie Scapegoat, made by Island Pictures, the company owned by two talented Islanders Sarah Beardsall and Dominic Minghella. They produced the movie and had persuaded Sheridan to come to the Island for the première showing at Newport's Medina Theatre. I was thrilled to be asked to host the post show Q & A and, luckily, Sheridan was on the panel.
After the session she came over to thank me and, apparently, although I never realised it, she put her hand on my knee whilst we had a friendly chat. One or two keen-eyed people in the audience had certainly noticed it. Boldly, I asked her if she could spare me a little time the following morning at her Ventnor hotel. She agreed instantly and invited me to join her for breakfast at the Royal.
Sheridan, who instantly fell in love with the Island, was the perfect host and went out of her way to be helpful. There was no time limit on the interview and she was delightful company. I was invited to stay on and we had a walk around the garden.
Just before our interview I asked Sheridan to solve a puzzle. The day before, I had seen her in a daily paper with red hair. Now here she was next to me as a blonde. The answer was simple. She'd been in Australia filming Mrs Biggs, who had red hair, and she had gone blonde again just the day before.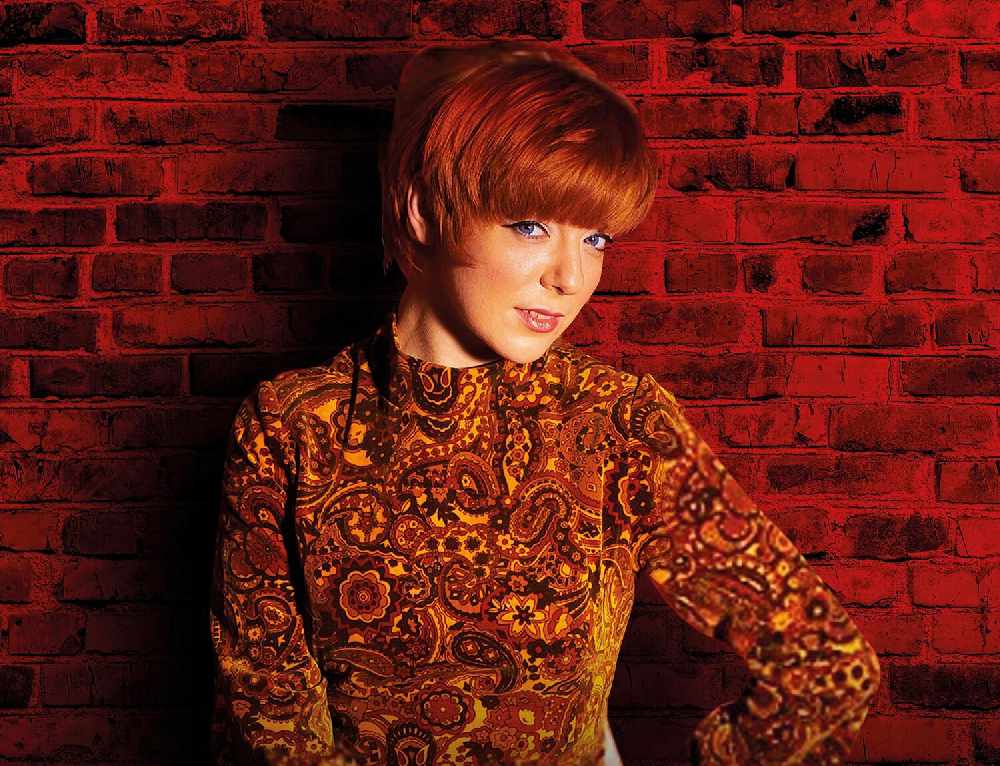 Sheridan as Cilla
My immediate impression was that Sheridan was so grateful for the chances she had early in her career. Like our own Laura Michelle Kelly, she never went to a posh drama school. In fact, they did work together as young teenagers. Sheridan joined the National Youth Musical Theatre and was spotted at the age of 17 in their London production of Bugsy Malone. That led directly to Into The Woods at the Donmar Warehouse.
"After being in a large cast of children I was suddenly in a show with Dilys Laye, Sophie Thompson, Anne Reid and Jenni Russell. It was quite a shock coming from a little village but they really took me under their wing and I learnt so much," said Sheridan.
She admitted to being a workaholic and told me I was just the same – and she was right.
Apparently, when Sheridan turned up for her first appearance in The Royle Family she expected a proper living room. Then discovered it was just three walls in a studio. She admitted to being nervous among so many famous actors she had seen in the hit series.
When she was James Cordon's real life girlfriend they thought she would be perfect as Ruth, Smithy's sister, the girl from Essex, in Gavin and Stacey. They were spot on.
Sheridan also notched an incredible double. She won Olivier Awards two years running for Legally Blonde and Flare Path.
In more recent years Sheridan has been in so many hit TV series and movies. These include Cilla, Cleaning Up, The Moorside, Black Work. The Widower, Love Soup and 7.39. On stage she was superb in Funny Girl.
She almost cried with happiness when Dustin Hoffman visited her backstage after a West End show. He wanted her in his movie Quartet. Later when her phone rang she didn't recognise the number. It was Dustin offering her the part.
If all goes well Sheridan could soon be starring in a brilliant Bill Kenwright touring production of Cilla The Musical. It was a victim of Covid-19.
Sheridan, so often unfairly treated by the national press, loves a bit of fun. On the Scapegoat premiere night, on her own admission, the way she read out the raffle numbers was not quite an Oscar winning performance. I presented her with the list again just as I was leaving. She roared with laughter and promised to frame it.
John Hannam has just released his very first set of DVDs. The Television Years features fourteen local guests that John interviewed on his television chat shows on both TV12 and Solent TV. In all, he presented over 100 shows. They sell at £9.99 and volume one features Oscar Stretch, John Hayward, Alby Payne, Sylvia Jones, Morris Barton, Stuart Peters and Hilary Hall. Volume two features Keith Newbery, Bernie Cullen, Derek Hunt, Fred Price, Henry Adams, Colin Smith and Wally Edwards.
Stockists include Farnsworth's, Newport, Glyn Morgan's Shanklin, Godshill Old Smithy and Dalverton Garden Centre, Lake.