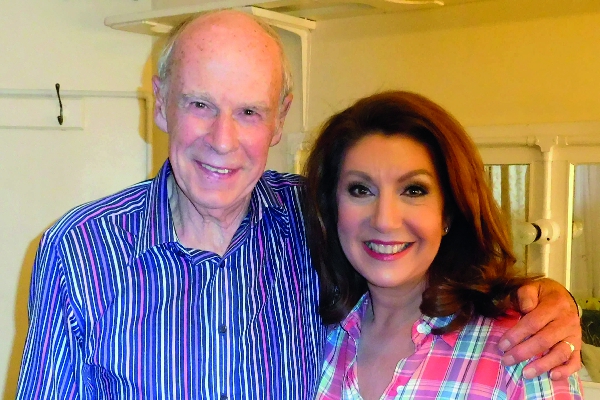 There are days in your life that you will never forget. One of mine was September 26th, 2006, when I met up again with Jane McDonald. Her welcoming hug and comforting words were just what I needed
Our original interview was planned for September 5th at London's Wise Buddah Studio but with my wife, Heather, dangerously ill in hospital, it was obviously cancelled. Sadly, she died two days later.
Jane had made a promise, via her PR lady, that she would arrange another date and I was invited to the Congress Theatre, Eastbourne. It was not an easy day. The Sussex seaside town had been one of our favourite places and we had spent a few short holidays there. I felt so lonely going there on my own and I was in one shop, that we regularly visited, having a difficult moment. Suddenly my phone rang and it was my daughter Caroline. It couldn't have come at a more opportune moment. Suddenly my mood changed for the better.
Within a few minutes I was sat in the Congress Theatre's hospitality room awaiting Jane's arrival. In she came and I will never forget her opening words: "I've been thinking about you. Come here, I want to give you a big hug." That was just the instant tonic I needed to record a 30 minute interview for my IW Radio chat show.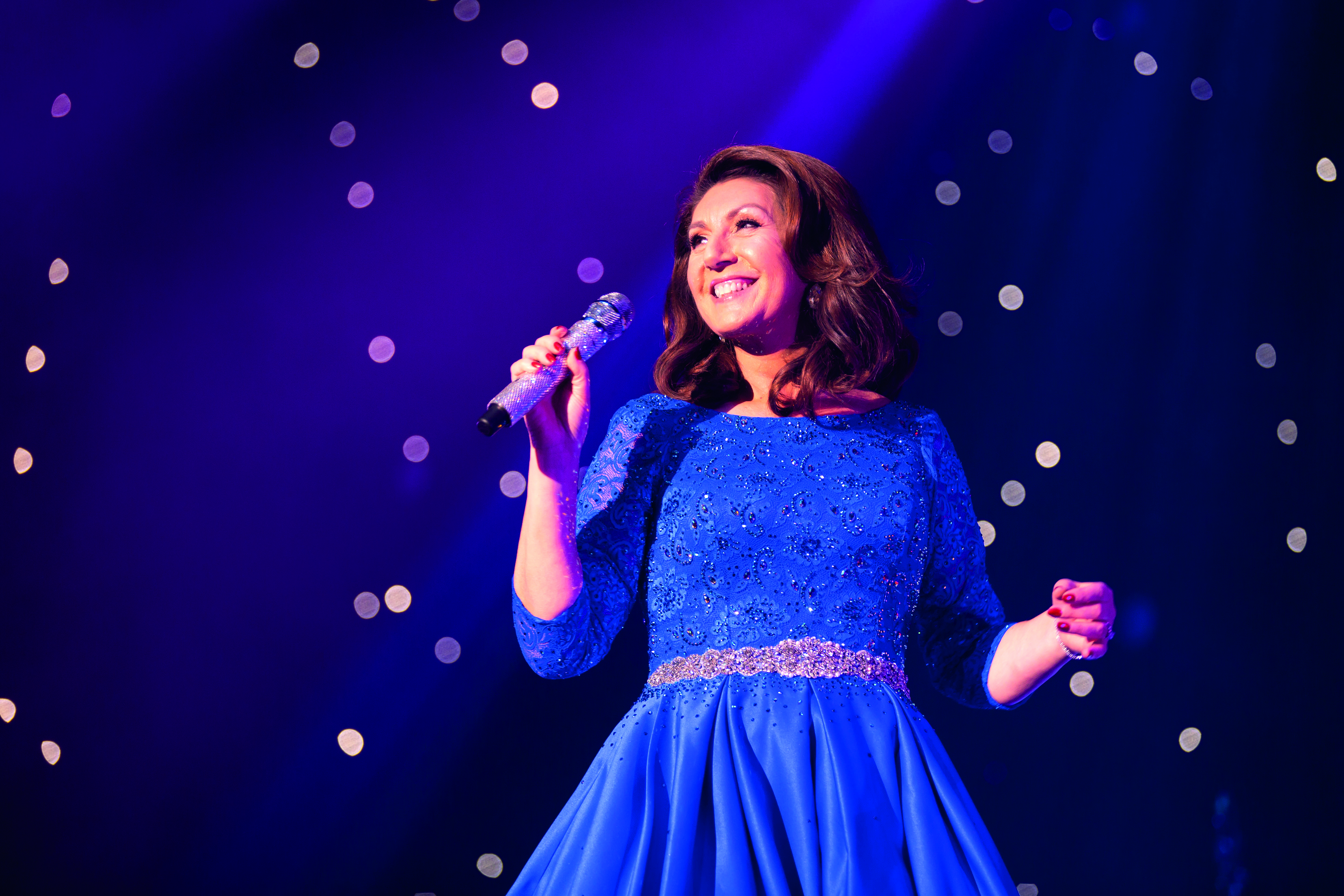 I had been an admirer of Jane McDonald since I first saw her in that brilliant 1998 series called The Cruise. Our first meeting was back in 2003 in London's Berkeley Square and, luckily, she was the only nightingale in sight. I quickly realised just how nice a person Jane really is. She simply lights up a room when she walks in. No airs and graces. Just an everyday Yorkshire lass, who is not full of her own importance. I love her stories from the early days when sometimes she struggled to make an impact in the clubs. Some audiences expected more than just singing.
In Eastbourne I just had to tell her how great she looked, eight years on from The Cruise. I expected a quick answer and I got one: "John, I reckon your eyes are going."
I was also fascinated by the fact she originally played an accordion on her chest, a subject I'd briefly touched upon a year or two earlier. Would she expand on the story?
"I was in the Wakefield Accordion Band and was rather good until I grew a bust and the accordion always seemed to be caught up in my jumper. That's why I switched to piano," teased Jane.
That Sussex one-nighter came during her British tour. Suddenly she was in great demand and since then she's enjoyed phenomenal success with huge sell-out tours. On one she played to 150,000 people.
To my mind, Jane is a 21st century Dorothy Squires. She's working class, very gutsy, a supreme entertainer with a powerful voice and she simply gives it her all. Unbeknown to me, she'd been a fan of the amazing Welsh legend and was flattered by my comparison.
In a way Jane's career has followed the path of Cilla Black, who also began as purely a singer before becoming a great television presenter.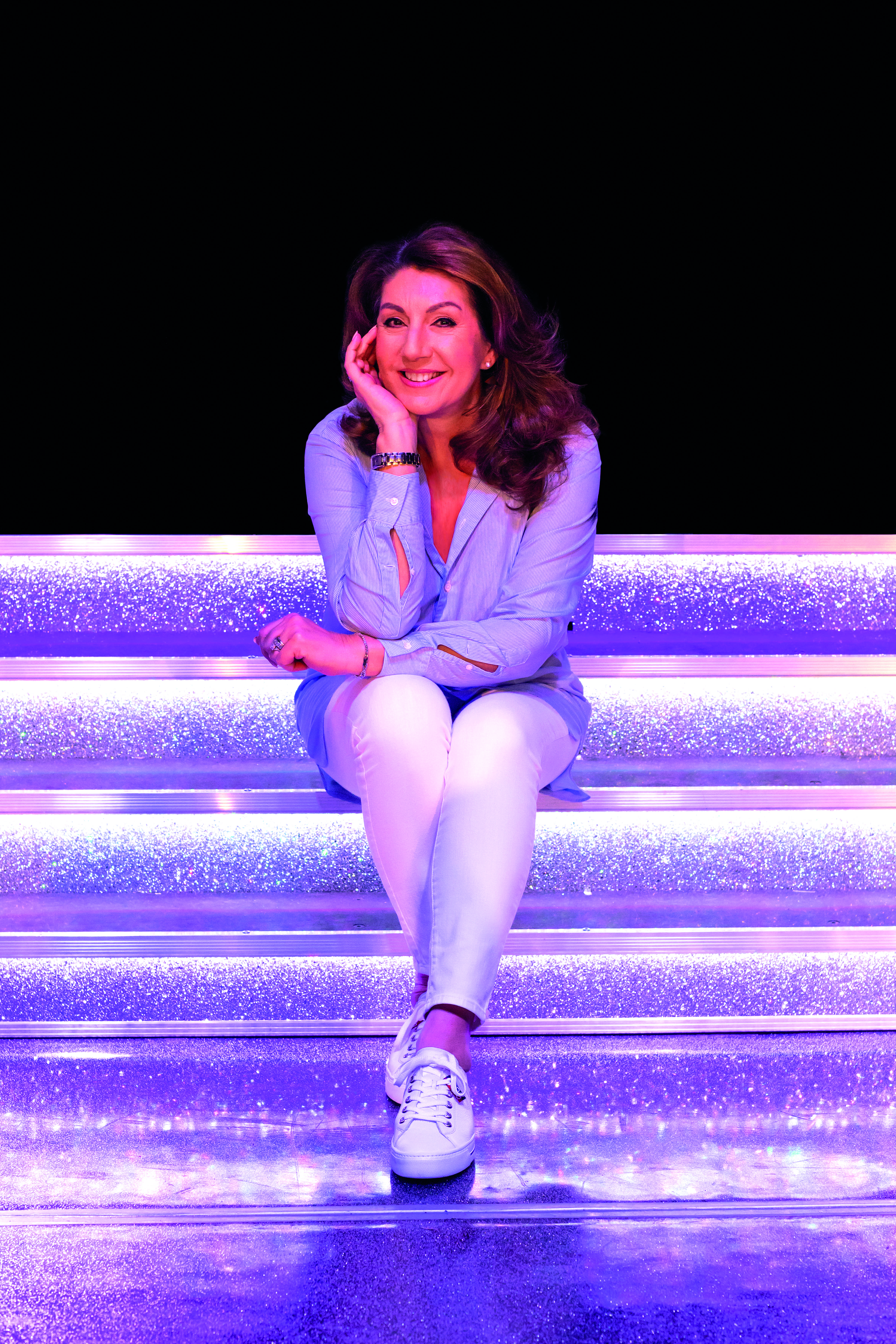 Jane's advisors were shrewd enough to broaden her horizons and add a new direction to her career. Suddenly she acquired thousands of new fans via her appearances on Loose Women. Even I would switch on just to watch her. Don't tell anyone. Mind you, at my age I don't really have any street cred!
A few of my male showbiz friends have been tempted on to Loose Women and a few may have regretted it. I asked Jane if she had a theory?
"When guys came on to the show I found their body language was hilarious. They either crossed their arms or covered up their bits. What were they expecting us to do — attack them?"
Channel 5 producers also realised the potential of Jane as a television presenter and very quickly millions were tuning in to Cruising With Jane McDonald, of which there were six series, Holiday With Jane McDonald and Jane McDonald And Friends. They all showcase her as such a natural presenter.
Lockdowns permitting, Jane is all set to start her Let The Light In British tour in June. It's going to just over 30 venues, including the Congress Theatre, Eastbourne, which is were we began this 'Day To Remember'.