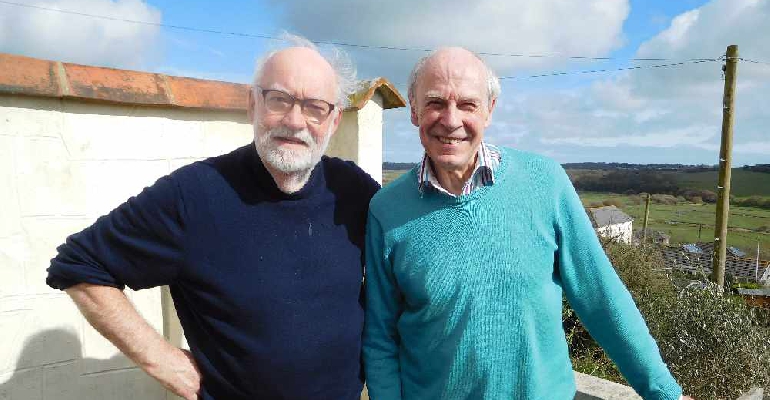 Over the years, top actors like Celia Imrie, Benedict Cumberbatch, Penelope Keith and Geoffrey Hughes have all fallen in love with the Island. The latest to join them is David Calder, whose credits include The World Is Not Enough, The Hatton Garden Job and The Lady In The Van.
It's no real surprise that David comes here as often as he can. It's almost a family tradition. His mother was born in Newport's Hunnyhill, his brother ran a pub in Shanklin and he was born just across the water in Portsmouth. Sadly, the Coronavirus put an end to him spending a few weeks working on the south coast.
He was due to appear in the Chichester Festival Theatre's production of The Life Of Galileo. This was obviously cancelled, which was a major disappointment for him. In fact, his career had started as a stage hand in a play called Armstrong's Last Goodnight at the Sussex theatre. The cast included Albert Finney.
Via the Bristol Old Vic Theatre School, David has gone on to a very satisfying career. Luckily, he has made his mark in the vastly different worlds of stage acting, television and movies.
"I have been fortunate but I have never planned anything. Without being pompous, my ambition has always been to just be good at what I do," said David.
In the early days of his career, he worked with budding star, Ian McKellen, with the Prospect Players and later joined the Royal Shakespeare Company. Wonderful experience for a young actor.
His early TV appearances included playing DI George Resnick in Widows, which gave his small screen career a major boost. Star Cops, now considered a cult show by sci-fi fans, was a series that David considers the BBC should have done more with. It never reached its true potential.
Following guest appearances in all the major shows, from Cracker, via Boon and Bergerac, he was suddenly in the brilliant hit series Bramwell. He was cast as Dr Robert Bramwell, alongside his on-screen daughter Eleanor, played by Jemma Redgrave. That was compelling viewing and ran for four series.
Actually, his character went missing from the last series, which was only two episodes, and no-one knew where he'd gone.
I found out why during my last interview before the lockdown. David was actually on stage playing Prospero in Shakespeare's The Tempest. Carlton TV waited until their very final decision day to confirm they would go for a fourth series.
At 10am that very morning, David was offered the stage role of Prospero and an hour later, in came the offer for Bramwell. After a weekend to decide, he went with his heart.
Many still remember David for his role of Captain Smith in the television adaptation of Titanic. He was also in another memorable series called Drover's Gold.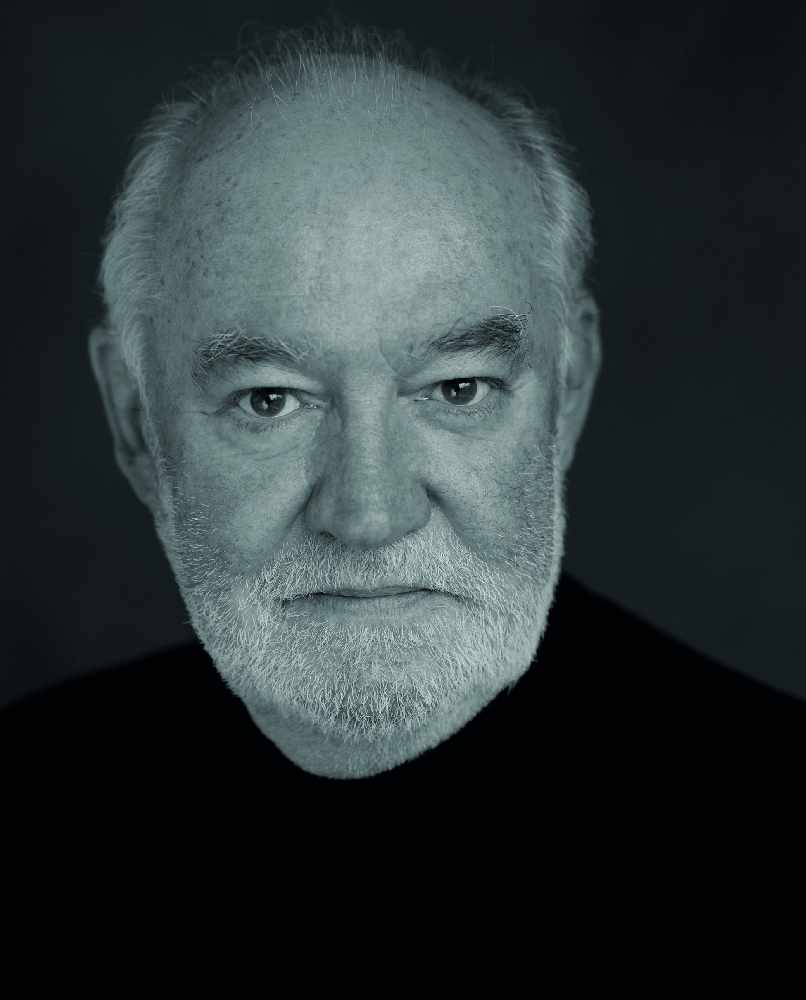 His appearance as Sir Robert King in the Bond movie, The World is Not Enough, was rather
unique. "In the Bond movies they have this pre-title moment. That one was the longest introduction to the film, involving me, and I'm dead before the titles come up. I was blown up," revealed David. It looked good on his CV and after theatre performances he is still often asked to sign photos from the movie.
David was also in the movie The Hatton Garden Job, playing Terry Perkins. In total there were three movies made.
"We were even up against the blockbuster with Michael Caine. Ours was made for tuppence ha'penny in an old disused factory and has proved the most popular and the most played. No-one thought they would earn a penny from the film but now we get an income from it."
Many of his television roles have been as tough guys. In the early days it was coppers. For many years he was never considered for comedy roles. He is delighted this has now changed and it's due to his appearances in Motherland, Inside No. 9 and Plebs.
In complete contrast, he was cast as an Alzheimer's patient in Call The Midwife. It was a stunning and emotional performance. He is a great admirer of the series and how they create the past history of the NHS.
A London cabbie once summed up David's life as an actor. He said: "It's you, isn't it? You're one of those unsung heroes. Everybody knows your face but not your name." In reality, David quite liked that.