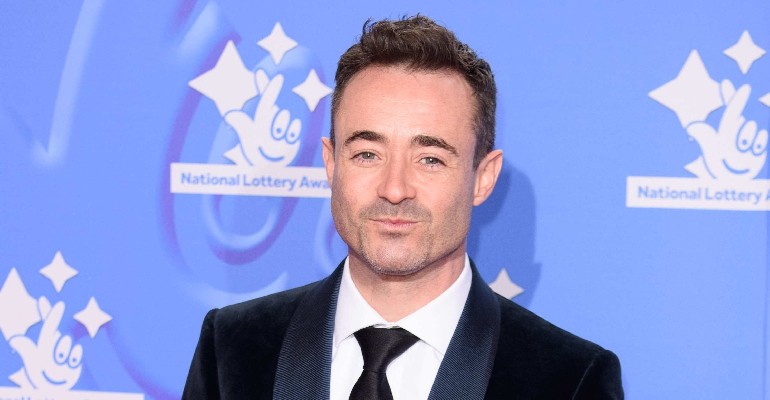 Life has been wonderfully unpredictable for Scottish actor Joe McFadden. Before winning Strictly Come Dancing in 2017, he'd been a rock star in Sex, Chips & Rock 'n' Roll, cast as maverick cop, Joe Mason in Heartbeat and surgeon Raf di Lucca in Holby City.
Nowadays, since wooing Saturday night television audiences alongside Katya Jones, he's come back from the dead in Holby and toured as drag queen Mitzi in Priscilla.
Joe is always up for a challenge and this has made him one of Britain's busiest actors. For him and many others, the Covid-19 lockdown brought flourishing careers to a premature halt.
He's an actor who always has the time for you. It was the third occasion we had met and both of us had looked forward to it. Not many actors run for an interview. He rushed into the stage door at the Brighton Theatre Royal gasping for breath and apologised for being late. He still had plenty of time before he was due to slip into Mitzi's dress, which did suit him, by the way.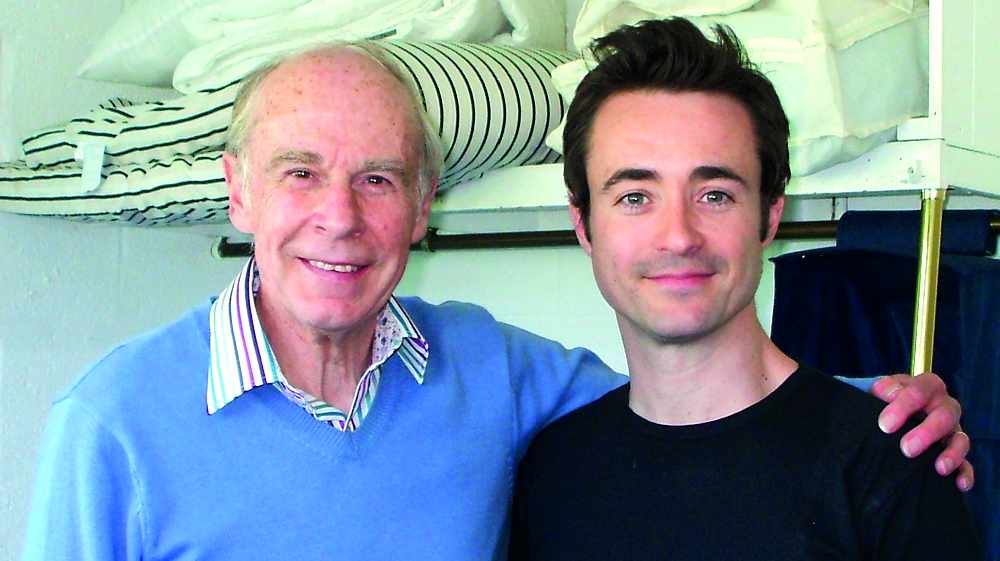 It was the first time we had met since Strictly and I could barely wait for his memories of that night when millions of Britons were cheering for him. In fact, he'd been one of the last to be announced for the show.
"There is a lot of juggling with that show. They put out a lot of offers and you have to wait until you see who's been accepted. They like a wide demographic of people to appear on it. I was so shocked to be even asked to do it and never expected to be there at the end.
"I didn't even know what the dances were. I had never heard of a foxtrot. It was as nerve wracking as it looks. Every Monday you were told of the new dance and you had to perform it by Thursday afternoon. I was so lucky to have a perfect partner like Katya," revealed Joe.
Winning the show introduced him to an even wider audience and led to tours like Priscilla. Joe admits to having learned a lesson from Strictly. When he first became an actor they would never be associated with any form of reality television shows. They just never mixed but times had changed and he was prepared to go with them.
I love teasing the likeable Joe about some of his on-screen love scenes, with beautiful actors like Gillian Kearney, Lisa Kay and Patricia Kerrigan. I must admit to being a little jealous. Apparently, they are not always what they seem.
"A lot of them can be highly embarrassing for us actors, especially in front of a film crew. In Crow Road, Patricia was as embarrassed as I was. That seduction scene was a baptism of fire. I was 19 and she was 14 years older," admitted Joe.
When Joe burst into Aidensfield in Heartbeat, the script demanded he play a maverick copper. He'd come from a big city and was always looking for a good punch-up. It was only a short term idea and his character soon mellowed into the more secure image of the good old friendly Yorkshire beat bobby. It was just as well, as he stayed and became the show's very last new policeman. He drove away on his motorbike from the last episode he did, not knowing, like the rest of the cast, it was being axed after 20 years.
He was in it long enough to finally fall for the nurse — a real tradition in the series. He didn't realise for two years that in Heartbeat, the heart represented the nurse and the beat was the local copper.
Millions loved him as Raf di Lucca, the registrar general surgeon, in Holby City. Before starting the part, he visited a real hospital to watch open heart surgery. He loved every minute. In that hit show he had some strong storylines and ended up dying from gunshot wounds. When I told him he obviously couldn't go back he hinted it might just happen. Obviously, he knew he was going back in as a figment of Essie's imagination. Very clever.
What about Mitzi in Priscilla? It was such a challenge and he was a revelation. It would have certainly shocked the regulars in the Aidensfield Arms.