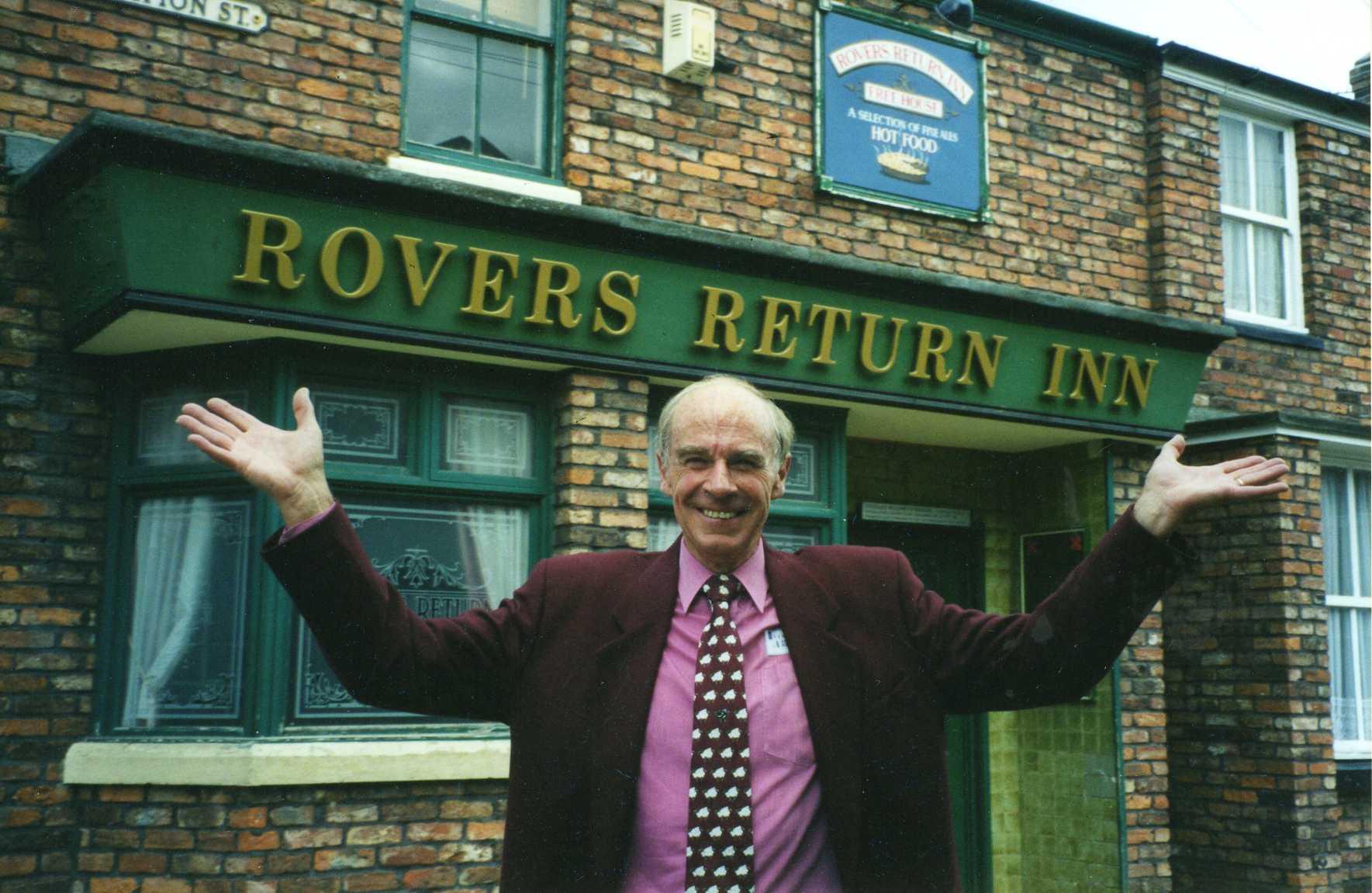 Back in 2001 I took an exciting 21 hour day trip to Weatherfield. I was expecting to undertake a couple of interviews with two of Coronation Street's lesser known characters. Thankfully, it didn't go to plan. Once the two interviews were completed and the press office girls had left, I was told to sit tight for a few minutes and see who might come in. Over the next hour, six of the most famous faces in Britain came in and were all eager to chat.
The opportunity to visit the Granada set in Manchester had come in early summer. My good friend, Vic Farrow, who had taken me to meet Cliff Richard a few years earlier, knew Peter Shaw, a first assistant director on Coronation Street. He contacted their press office and my two interviews were confirmed.
The day before my visit, Peter rang with the final details and asked if all was well for the trip. Somehow, he must have sensed a slight disappointment in my voice when he asked who was I going to interview. He assured me all would be well.
Being a true Islander, I don't like spending nights away from home. On the Wednesday morning I was up at 2.30am and then drove to Osborne Cottage, East Cowes, where my mother was a resident, parked in their car park and walked down the hill to catch the 3.30am ferry to Southampton. With time to spare, I then walked to Southampton Central to catch an early train to Oxford. There I caught a Manchester-bound train that was due to arrive at 10.20am — and it did. Was that a lucky omen?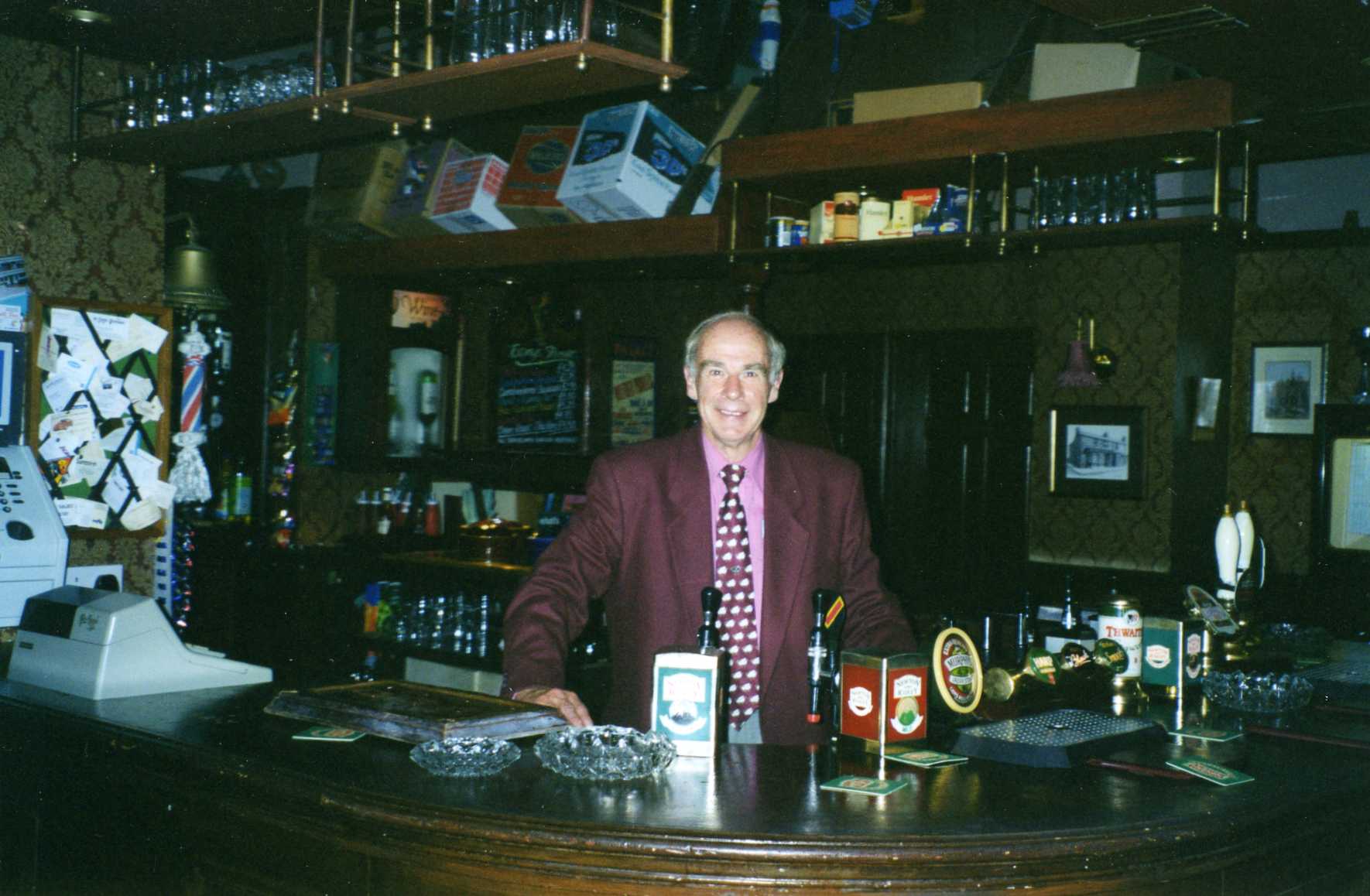 The first person I saw was Kevin Kennedy, who played Curly Watts. He said a quick hello and kept on reading his lines, as he was on set in five minutes.
Peter had suggested we did the two interviews in the children's room, as there were none on set that day. When they were completed and the press girls had gone I was left in the room on my own for a while and browsed through my secret notes I had made a few days earlier, about the actors who played main characters. Just in case, of course.
Apparently, in the nearby green room, when the actors were told they could also each choose a record, as it was for my IW Radio chat show John Hannam Meets, they could barely wait to volunteer.
First in was Sean Wilson, who played Martin Platt. He'd been in the show for 17 years. At that time his character was enjoying a new romance with Sally. I also discovered that away from the Street he was a very successful trout angler.
The next through the door was Les Battersby, from that notorious family always in trouble. Bruce Jones was nothing like the guy he portrayed. The previous year he'd been down to Cowes to compete in the Round the Island race. I did tease him about singing I'm Not In Love to Janice, his gobby screen wife, in one particular episode.
Jimmy Harkishin, who played Dev Alahan, confessed to loving the old style crooners. His father had once told him he would probably end up running a shop. Little did he expect it to be in Weatherfield and seen by 20 million people.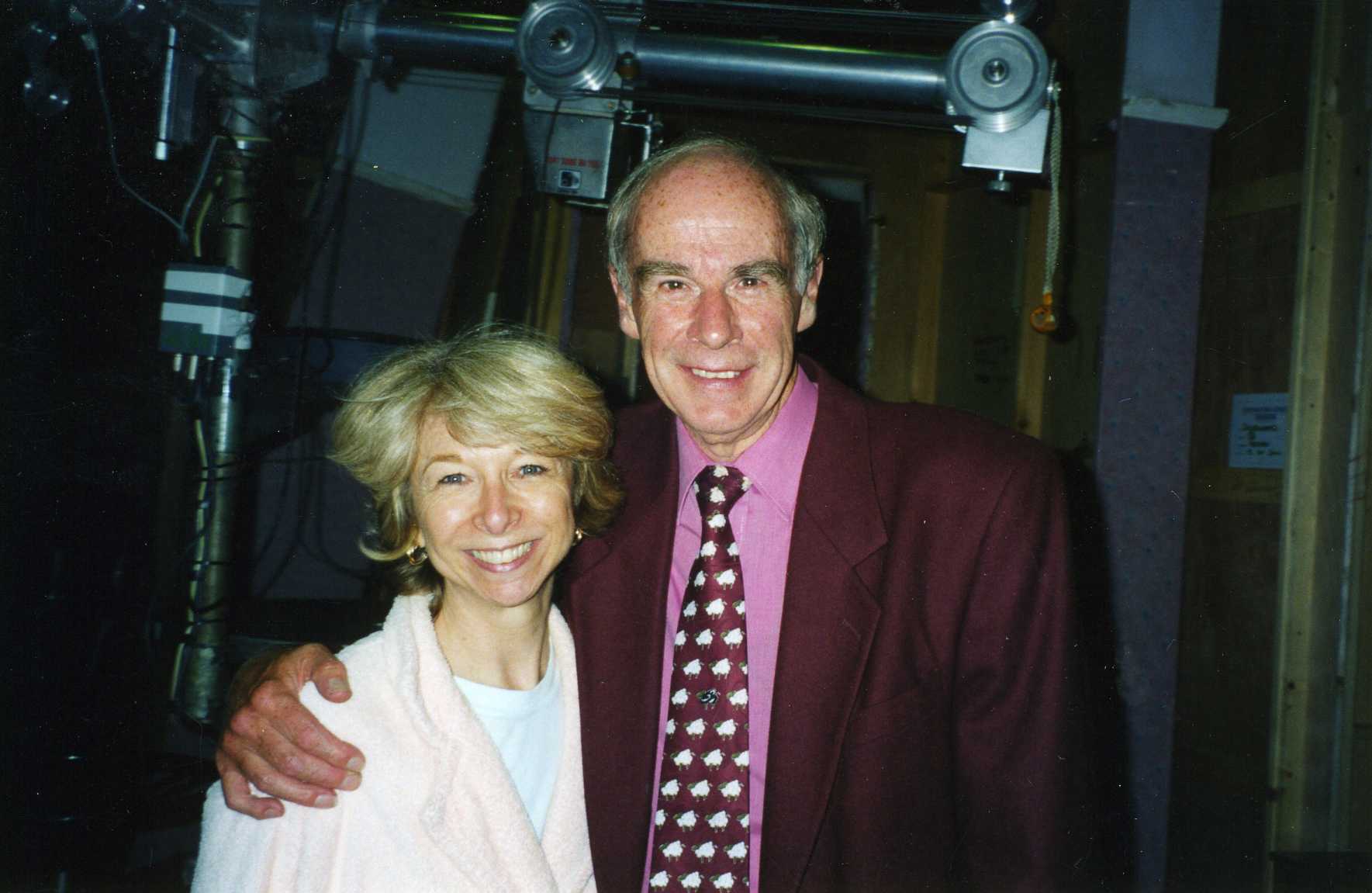 I did get rather excited when Helen Worth popped in, wearing her peach dressing gown. She was en route to a workout before filming. It was her 26th year in the soap. Her surprising record choice was Elgar's Cello Concerto.
Last in were the legendary Jack and Vera. Bill Tarmey and Liz Dawn were a joy to meet and also great friends off stage. Both were very grateful for their success in Corrie. Bill had been a builder for ten years before becoming a club singer and then a television extra. Liz had been unhappy in a factory before selling light bulbs in Woolworths.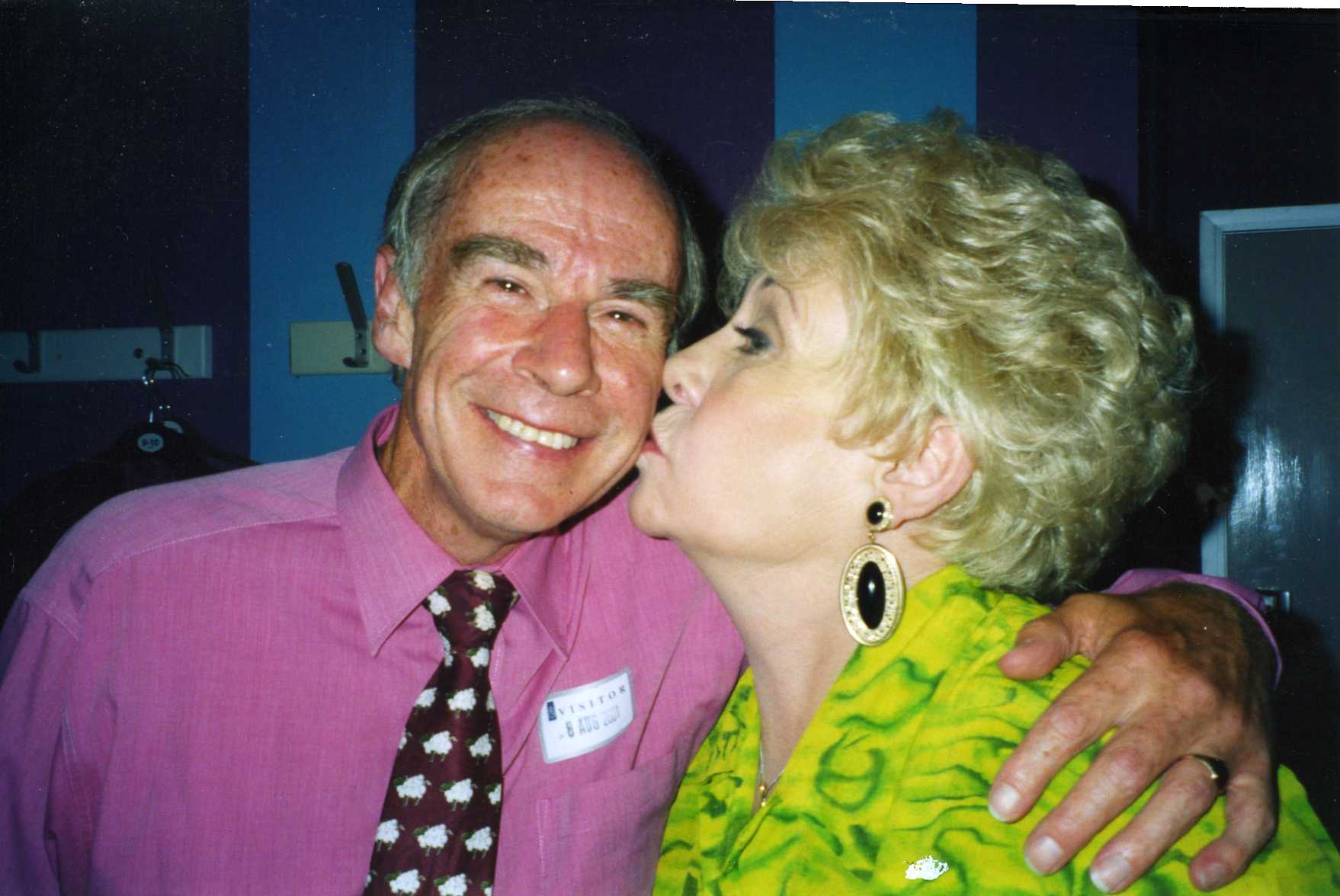 Knowing I'd come up from the Island, she eagerly told me Newport-born singer Craig Douglas was one of her favourite singers and had performed at her 60th birthday party.
A few months later Liz invited my late wife, Heather, and myself to her Breast Cancer Charity night at the Leeds Empire. There I got another 13 interviews, including the lovely Sue Nicholls, the one and only Audrey. She told me how much she loved visiting Godshill.
What time did I get back from my Weatherfield visit? The same day but with only an hour to spare.
..............
Hear John chat about his many incredible celebrity interviews in An Audience With John Hannam here.