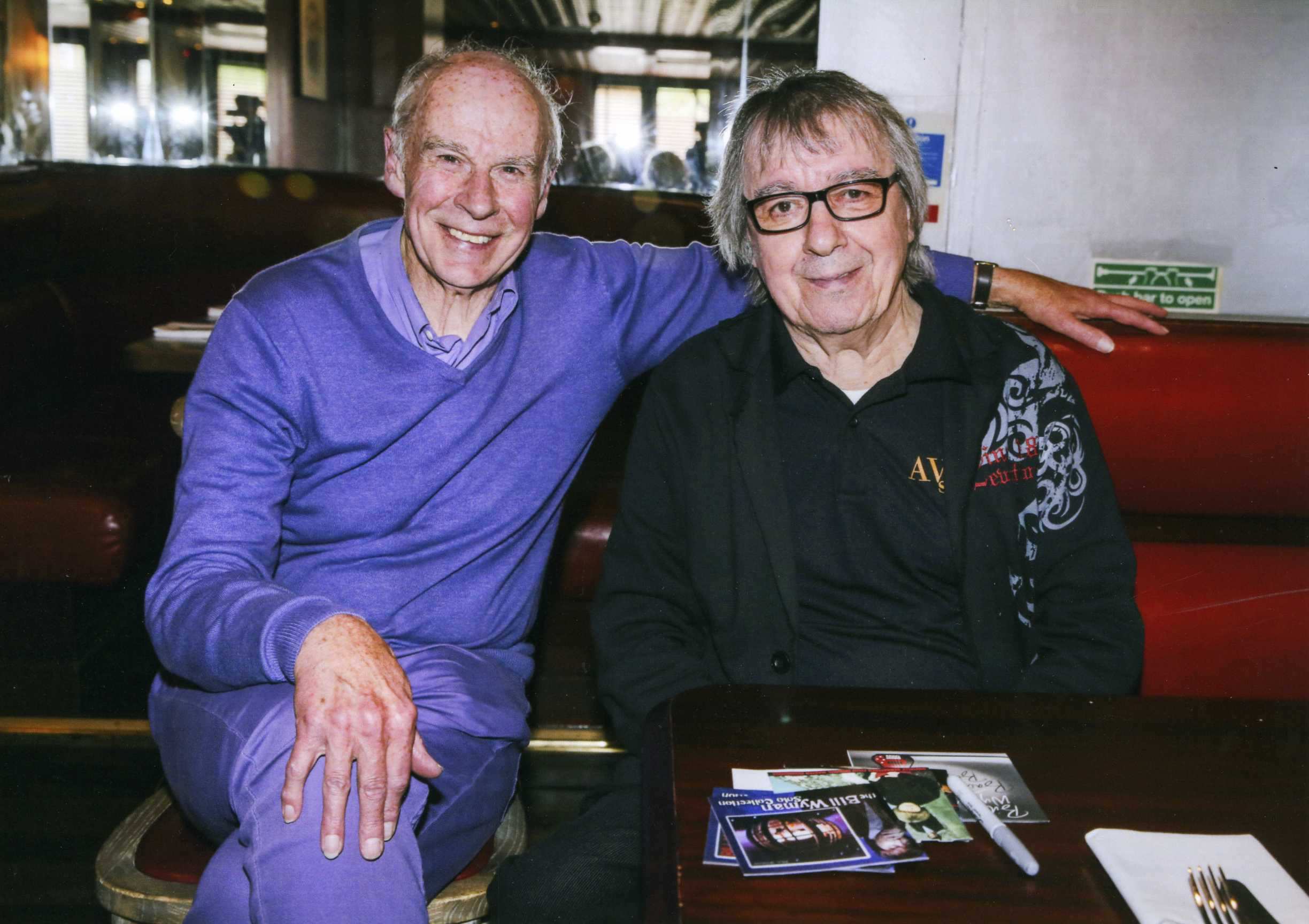 Fifty one years after I first saw Bill Wyman appearing at a Rolling Stones concert at Ryde Pavilion, I finally managed to meet him.
It had long been a dream and my previous interview requests had been unsuccessful. Then, in 2015, a press release arrived from Judy Totton, one of the best PR people in Britain. She knew I didn't do telephone interviews and quickly arranged for me to meet him in his Sticky Fingers restaurant in Kensington High Street, in mid May. I could barely wait.
I was due to visit at 1.15pm. I arrived on time but Bill had been delayed en route. He was so thoughtful and had phoned to say he would be late. The legendary bass player duly arrived and was delighted to see the restaurant so busy. In reality, it was not quite the ideal location for a radio interview.
There were two radio interviews lined up for Bill that day. The other guy had come over from the Channel Islands and had also arranged to visit the Chelsea Flower Show, for another story, before flying back. I thought it would be much fairer if he went first, with a flight to catch. That, innocently, led to two pieces of luck. Bill was impressed with my generosity and told me to order any meal on the menu while I waited for my turn. It was easily the best Caesar Salad I had ever eaten.
Amazingly, by the time my interview was ready to roll, the lunchtime rush was over and the restaurant had suddenly become so much quieter with just the right atmosphere for a 30 minute conversation.
The only pre-interview advice I had been given was that it was, primarily, to be about Bill Wyman and not the Rolling Stones. That made sense because his first solo album for 20 years, Back To Basics, was about to be released. It was a gem, too. He also knew I was not interested in his private life, which was another obvious advantage.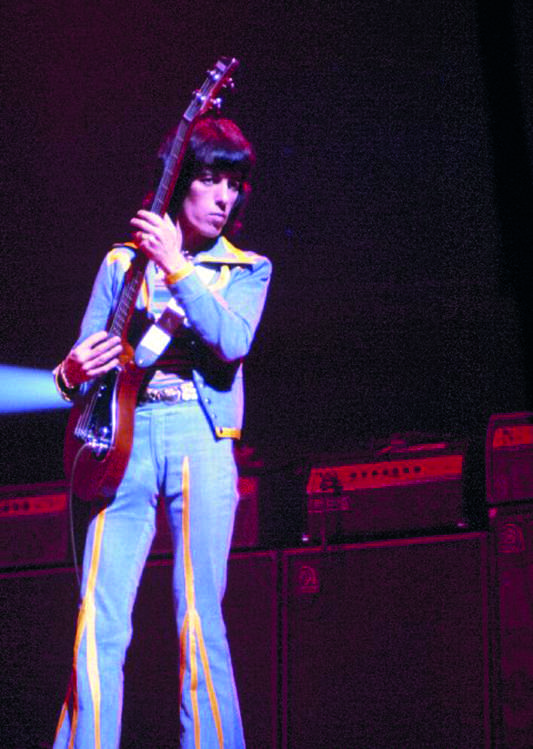 Photo courtesy of Jim Summaria
Bill turned out to be the perfect host. He was genial, modest and very thoughtful. It was just like two senior citizens meeting up to reminisce — and we were.
I did have just a couple of Rolling Stones stories to get out of the way — and he was happy with that. Firstly, I wanted to take him back to that Ryde Pavilion gig on March 22, 1964, when the band had just enjoyed their first hit, Come On.
After their two shows, at which they had support from local bands the Cherokees and the Shamrocks, the Stones stayed right opposite at the Hotel Ryde Castle. They were told not to tell anyone — and kept their word. It didn't go to plan.
Bill explained just why: "Somebody at the hotel couldn't keep quiet about it and told everyone. The place was bombarded by hundreds of people and at 4am some fans were still trying to find us in the hotel." For the record, their line-up was Mick Jagger, Brian Jones, Keith Richards, Charlie Watts and Bill. They were paid £300 and the best seats cost 12 shillings (60p).
I also wanted to find out the real story about the Stones and our own Newport-born major pop star Craig Douglas. By 1963, he'd had a dozen hits, including the number one Only Sixteen. He was asked by the Melody Maker music paper to review some new singles, which included Come On, the first Stones single. He didn't like it and gave it a poor review. Would revenge be sweet?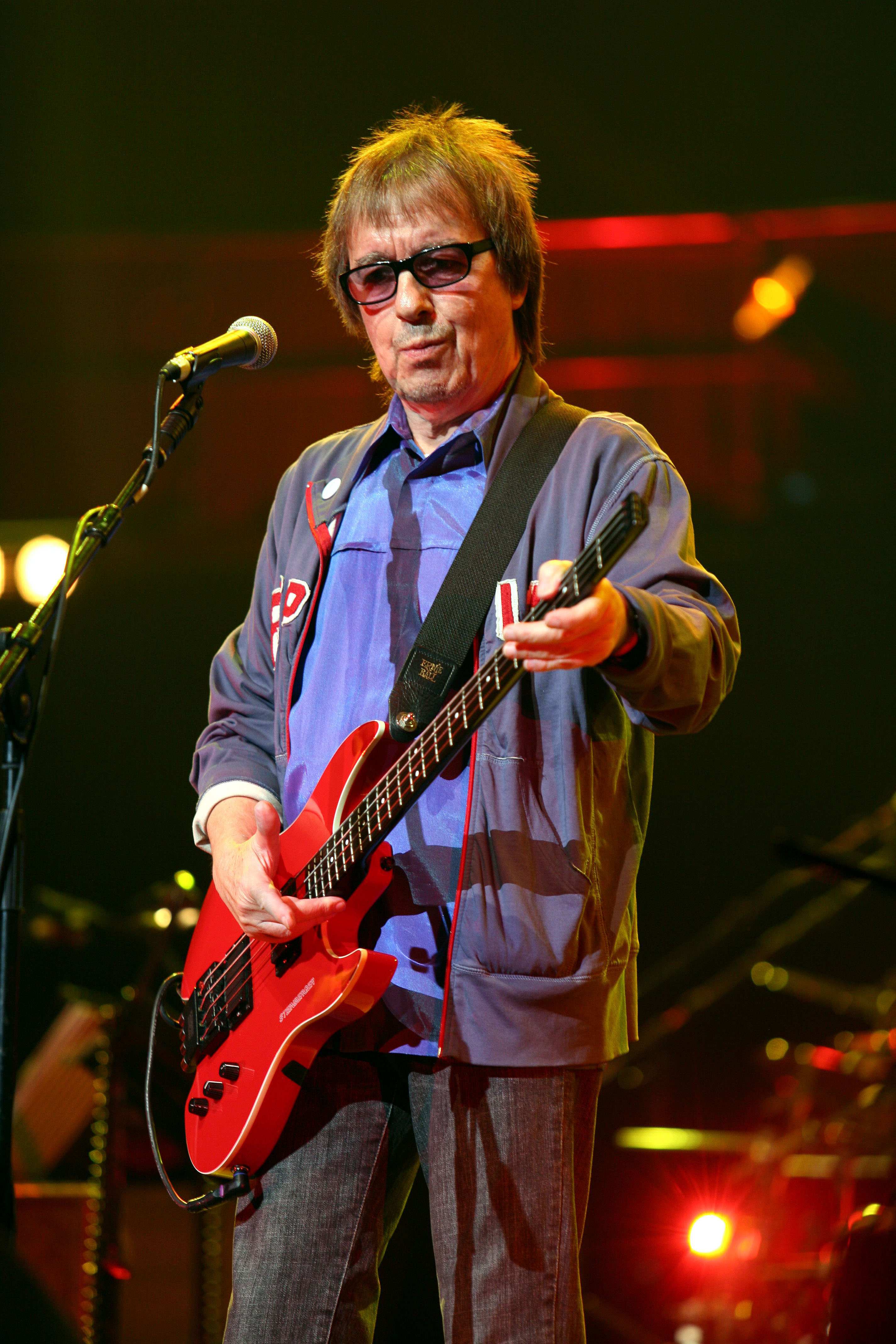 Photo courtesy of Judy Totton
They later both appeared on the same Thank You Lucky Stars television show. The Stones found out he'd been a milkman before becoming famous and left two empty bottles outside of his dressing room with a note for two pints of milk. It was all quickly forgotten and years later they did socialise together on a few occasions.
Eventually Bill left to go solo and enjoyed a remarkable career with hits like Je Suis Un Rock Star and sell-out gigs with his highly acclaimed Bill Wyman's Rhythm Kings.
As a restaurateur he's also been very successful. He opened Sticky Fingers back in 1989.
He's worn so well for an old Rolling Stone? What's his secret? He told me back in 2015. "No drugs and I take care about my alcohol. Otherwise, I just do what I please with no regimes, special foods or exercise. I don't do any of that stuff."