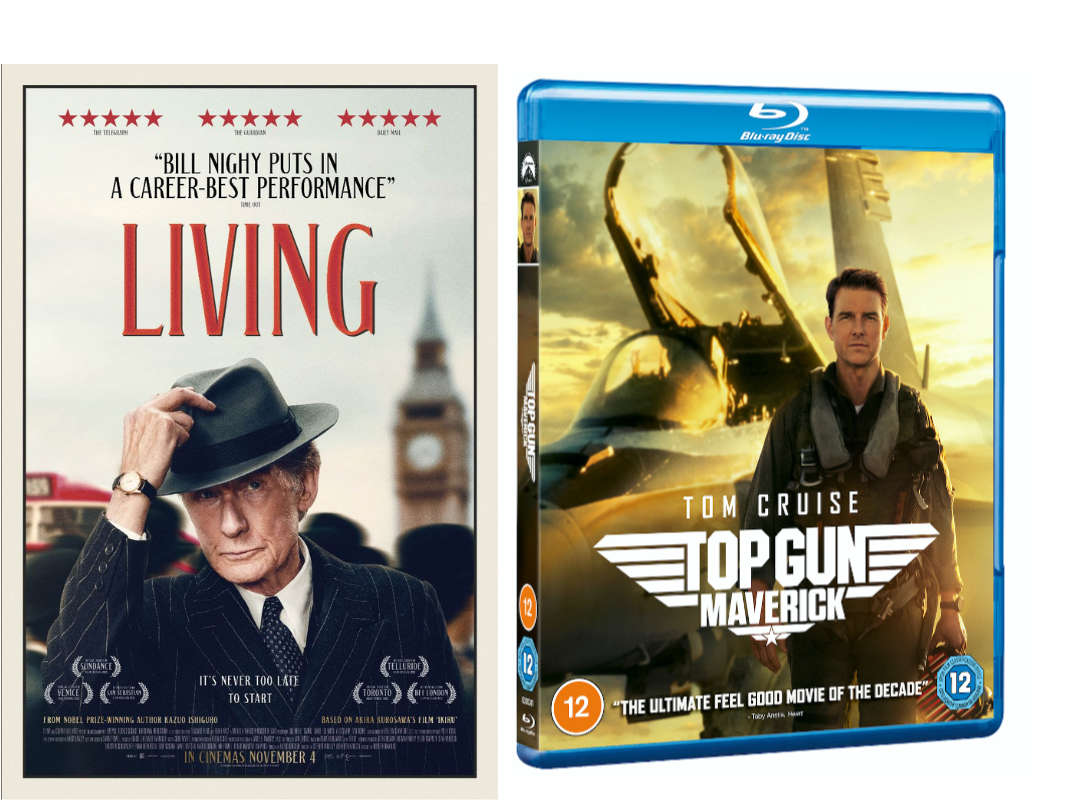 Here's the latest movie and TV releases coming to a screen near you in the next few days...
'TOP GUN: MAVERICK'
After more than 30 years of service as a top naval aviator, Pete "Maverick" Mitchell is where he belongs, pushing the envelope as a courageous test pilot. Yet, Maverick must confront the ghosts of his past when he returns to TOP GUN to train a group of elite graduates and comes face-to-face with Lt. Bradshaw, the son of his former wingman, "Goose". Bitter rivalries ignite as the pilots prepare for a specialised mission, which will require the ultimate sacrifice from those chosen to fly it.
Available On 4K Ultra HD + Blu-Ray SteelBook, 4K Ultra HD, Blu-Ray & DVD Now
'LIVING'
1953. A London shattered by WWII is still recovering. Williams (BILL NIGHY), a veteran civil servant, is an impotent cog within the city's bureaucracy as it struggles to rebuild. Buried under paperwork at the office, lonely at home, his life has long felt empty and meaningless. Then a shattering medical diagnosis forces him to take stock – and to try and grasp fulfilment before it goes beyond reach.
Only In Cinemas Now.