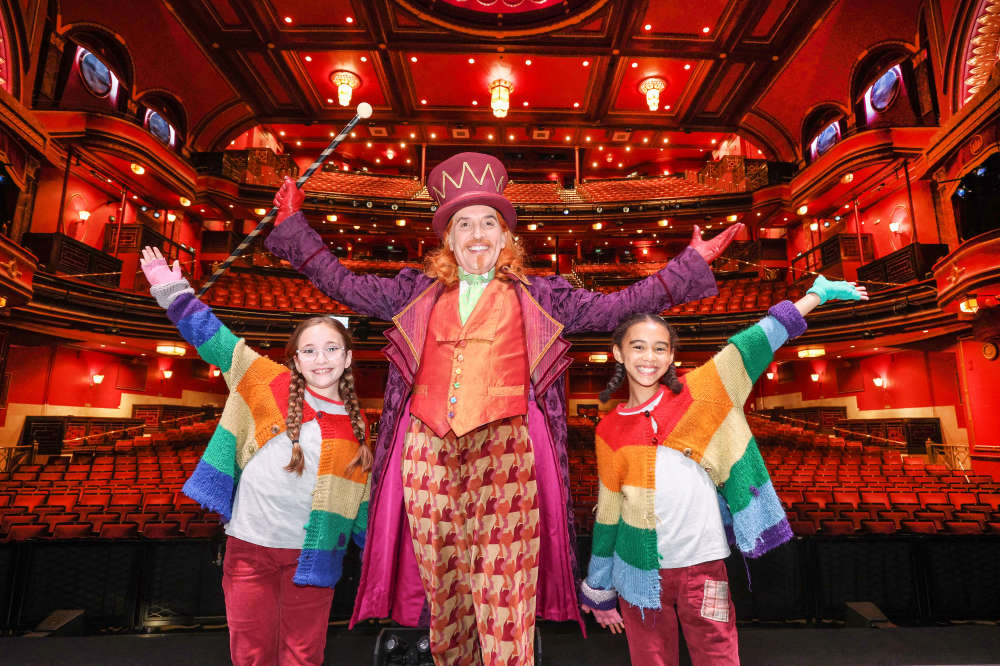 Gareth Snook as Willy Wonka and two of the four charlies, Harmony Raine-Riley (right) and Jessie-Lou Harvie (left)
We got a golden ticket to watch Charlie and the Chocolate Factory at Mayflower Theatre this summer – and what a treat we had in store.
From the stunning staging to the delightfully naughty Oompa Loompas, the show was fun, vibrant and interactive right from the start.
As we entered the foyer, we were met by the undeniable scent of chocolate. By the end, it was all I could think about!
Harmony Raine-Riley was everything and more we could want from the star of the show, Charlie. She was confident, charismatic and fully deserving of her whoops of applause.
Clever projections on the back screen make you feel completely immersed in life at the factory – moving between floors and weird but wonderful workshops.
Willy Wonka himself (Gareth Snook) brings a burst of energy and a splash of colour to the stage.
You'll love reliving the classics from the 1970s film – including The Candy Man and Pure Imagination – as you head on a journey through the chocolate factory.
My plus one – my eight-year-old daughter – laughed her socks off as each hideous winner of a golden ticket met their hilariously sticky demise. Well, almost all of them!
A world of pure imagination awaits you at Southampton's Mayflower Theatre, until September 3rd.