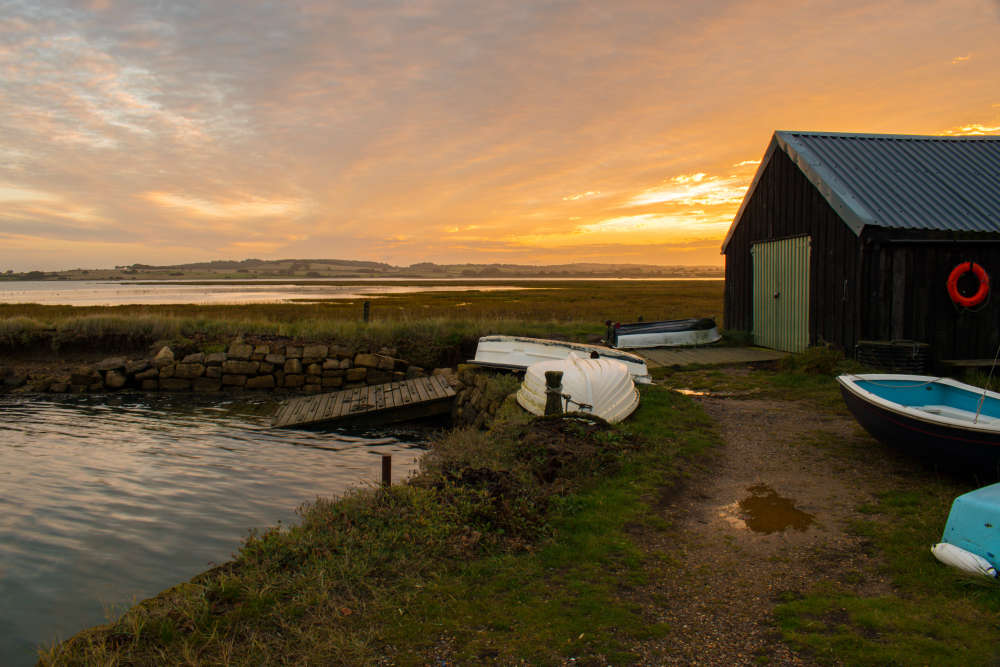 Take a summer stroll around the beautiful Newtown Creek, passing by the historic Town Hall and the iconic Newtown bridge.
Start at Newtown National Nature Reserve car park. Turn right from the entrance of the car park and walk along the road, down the hill and past the Old Town Hall. Built in the 17th century, this historic building is evidence of Newtown's past as a Rotten Borough.
Take the footpath on your right, before you get to Cassey Bridge. Walk alongside the hedge, through a gate and follow the path through two fields.
You'll come to another gate before walking along a gravel track towards the road. Walk down the road and turn down the gravel travel by the farmhouse. You'll reach a bird hide. Newtown Creek is one of the best sites on the Island for bird watching – with both native and visiting birds found on the secluded creek.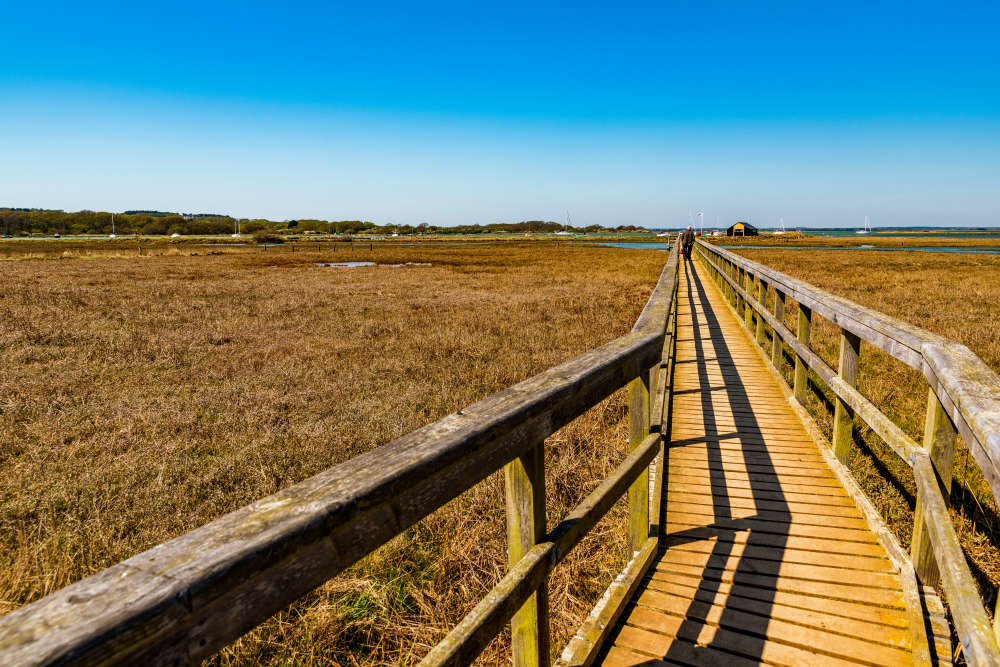 From the bird hide, turn left, through a gate and cross to the corner of the field, before turning right on to the bridge, which heads to the boathouse.
Here you will bear left and follow the wall until you get to a kissing gate. You need to follow the boundary of the field on the right-hand side until you get to a gravel path which leads to a road.
Follow the road until you reach the visitor point, which is located near the car park where you started.
Distance 1.5 miles
Duration: 30 minutes