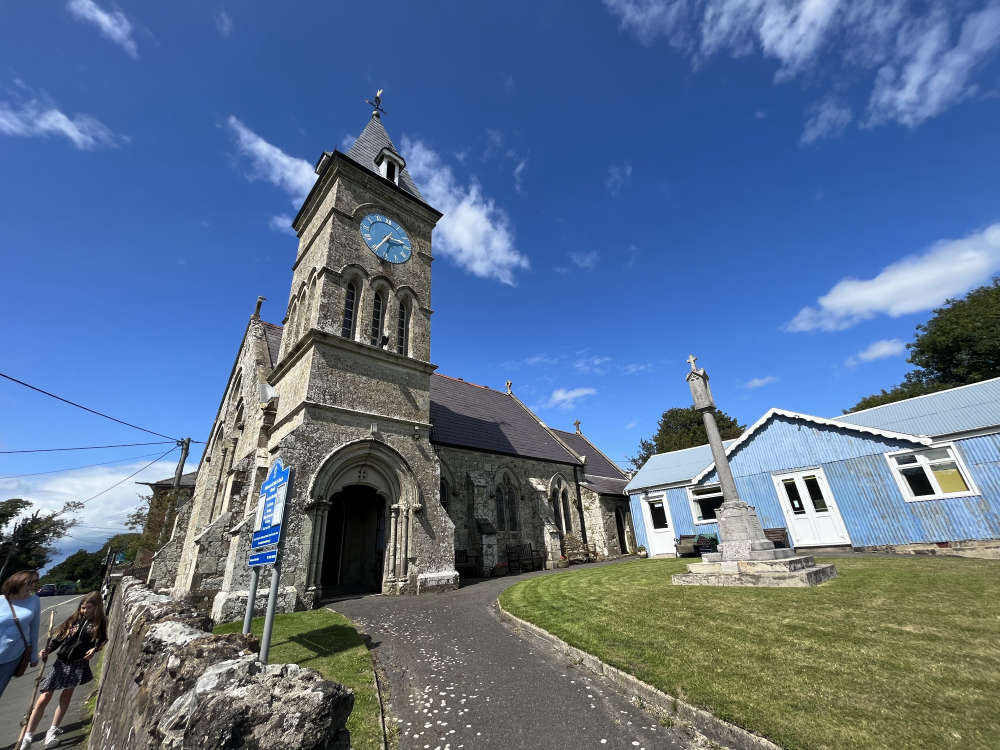 This route will take you along village pathways and through woodland for a gentle stroll, with some stunning views. Perfect for getting some fresh summer air in your lungs.
St John's Church to the Isle of Wight Donkey Sanctuary
Distance: 1 mile
Time: 20 minutes (40 minutes there and back)
Start facing St John's Church in Wroxall. Walk up the path to your left and take a left down pathway with No Cyling signs either side of the entrance.
When you reach the signposts, keep walking straight ahead through woodland. The path will eventually run behind houses and fenced gardens to your left, with fields on your right hand side.
Keep walking straight ahead, you'll cross a bridge before heading through a woodland walkway.
Turn left when you reach a gate labelled 'A Wroxall Walker'. Go through the gate and walk down the grass path until you reaching a matching gate on the other side. Walk down towards the road and very carefully cross the road at the Wroxall sign and walk left along the grass verge until you reach the entrance to the IW Donkey Sanctuary.
Stop and enjoy a well earned refreshment in the sanctuary's Grazers Cafe, head to see the donkeys, or visit the wildlife meadows. There's a bus stop outside the entrance to bus back, or return the way you came.