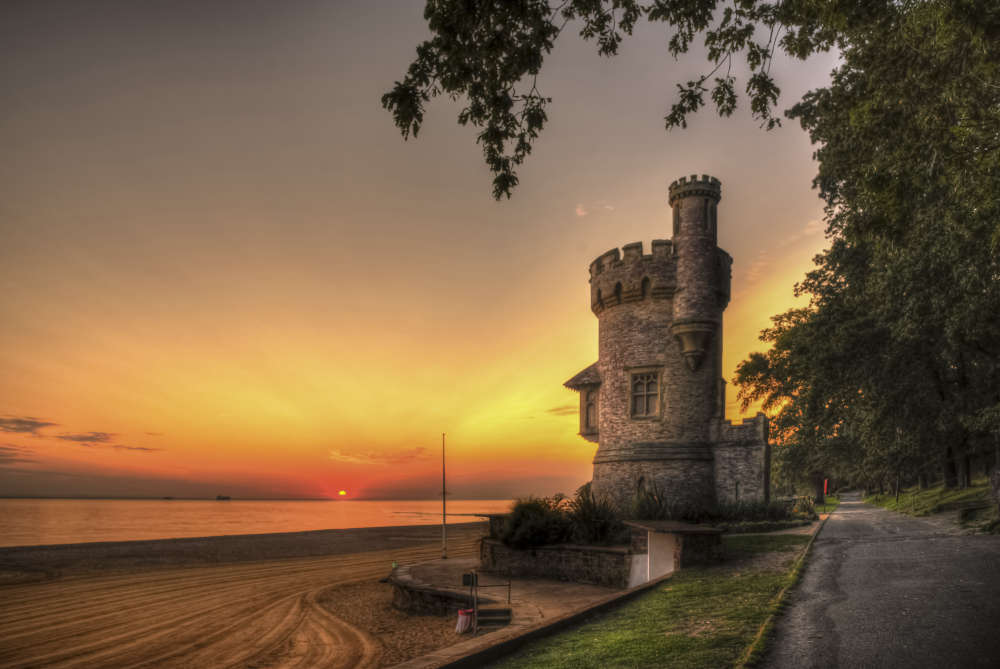 This month, we're taking advantage of the promise of sunshine – and heading down the seafront in East Wight!
Start your walk on the esplanade at Seaview and walk along the front with the sea on your right.
You'll pass lots of beach huts as you enjoy the views over the Solent, which are particularly peaceful at this time of year.
The route is flat so it's perfect for pushchairs and wheelchairs, or for those with little people on bikes.
As you approach Ryde, you'll see Appley Tower appear in the distance. The Grade II Listed tower was built in 1875 as part of the Appley Towers Estate for Sir William Hutt. Today, it's owned by the Isle of Wight Council.
Continue your walk along the front, where you'll find a park for children to play in, and a number of places to stop for something to refuel — including Appley Beach Café, which serves delicious food and drink with a view. You might want to time your walk with their live entertainment in warmer months. Stop and watch the world go by at Appley, or continue your walk past Ryde Canoe Lake and towards the pier.
To return, walk back the way you came – maybe even sinking your toes into the sand while you grab a little vitamin sea.