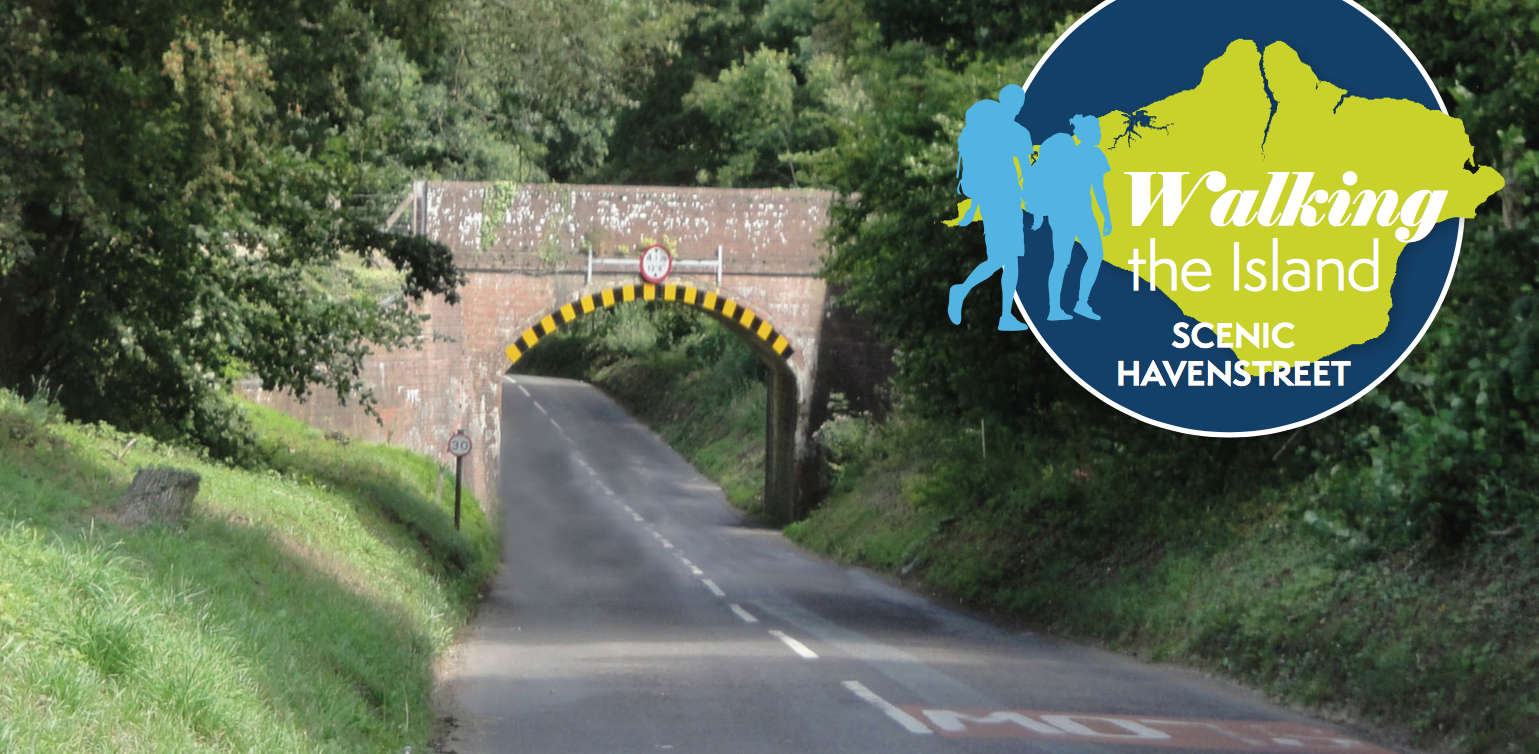 This month, we're enjoying a countryside ramble through Havenstreet, finishing with a drink at the cosy and characterful White Hart Inn.
Distance: 6 miles
Duration: 1.5/2 hours
Starting at The White Hart Inn, turn right and walk carefully along the main road, past the garage, before turning left into Speeds Lane.
At the end of the lane, cross the stile into the field in front.
Walk alongside the hedge until you reach a double stile. Cross a small field and walk to the next stile, alongside a gate. Turn left.
You'll cross another stile, before reaching Pondcast Farm House. Turn right and walk along the road, past the house.
At the junction for Rowlands Lane, turn right and walk until you reach a bridge. Turn left when you reach a sign for R19 into Kemphill Moor Copse.
Cross the stile and a bridge, walking all the way through the copse until you reach a field at the other side.
Cross the field to your right and walk to the junction. Take a right on to Bridleway R21. Here you'll cross the railway and walk to a metal gate.
Cross the field, walking slightly to your right, towards another gate.
Cross the next field where you'll walk through another gate which joins a lane.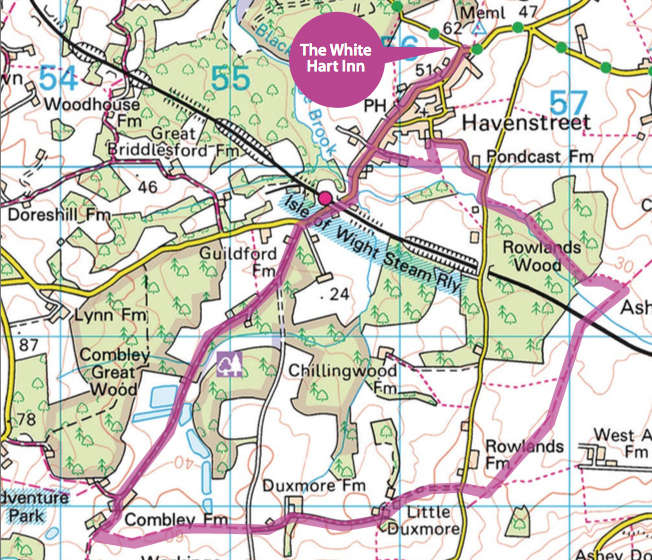 Take a left here, before a quick right, joining R13 to Little Duxmore.
When you reach Little Duxmore Barn, follow the path on your left until you reach a wooden gate. Follow the track, away from Duxmore Farm.
Go through a gap in the hedge, through a field and then a gate.
Walk along the edge of the field, on the right hand side.
You'll come to a bridle gate which takes you through a pair of gates.
Take the left hand gate and bear left through the field until you reach another bridle gate.
Turn right and walk along the track until you reach Combley Farm before taking the right hand bridleway (N18), walking all the way along the path until you reach the main road at Havenstreet.
At the main road, turn right and walk very carefully along the road until you reach White Hart Inn.