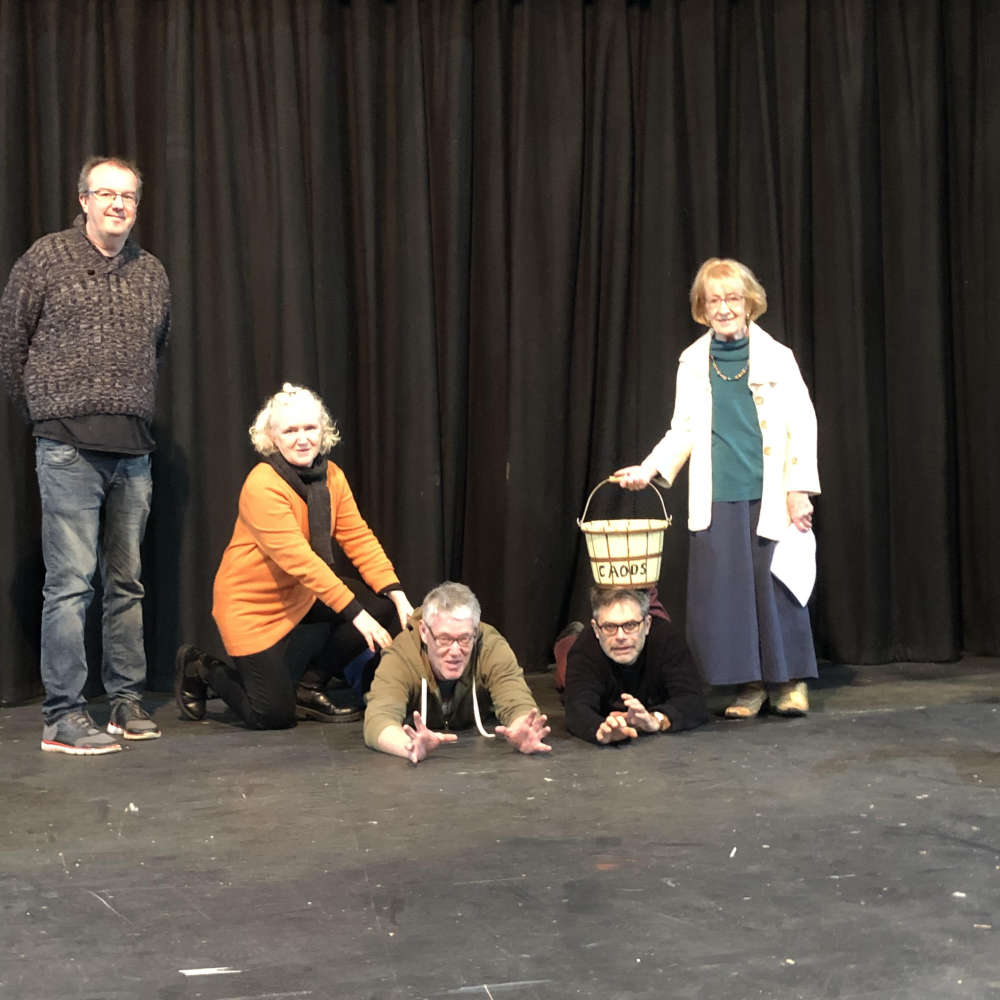 For the first time ever two new one act comedy plays will be performed at Trinity Theatre, Cowes this month.

Cowes Amateur Operatic and Dramatic Society (CAODS) is proud to announce that it will be performing a comedy double bill of two one act plays from March 26-28 2023 at Trinity Theatre, Cowes.
The plays are "If the Fetes Allow" and "It Never Rains but it Pours" two great one act comedies written and directed by Cheryl May.
If The Fêtes Allow
A typical village fete for everyone to enjoy. What could spoil the day? An over enthusiastic health and safety officer. Plenty of mayhem to follow.
It Never Rains But It Pours
The Ark is leaking and it's still raining. Idea! - Ask God to stop the rain. Not so easy when you need to make an appointment. Add to that an ever decreasing menagerie of animals and rebellious daughters-in-law.
Noah has a lot to cope with.
The plays have been written by Isle of Wight playwright, Cheryl Barrett. Cheryl is also directing both plays, and this is a World first performance for the plays.
Cheryl said: "I am thrilled and delighted to bring my plays to Cowes Amateur Operatic and Dramatic Society and for CAODS to perform them for the first time. I have always been a keen supporter of good Amateur Dramatics and have found over the years CAODS to be second to none!
Rehearsals have been lots of fun and I'm sure we can capture, recreate and multiply that laughter once we have a live audience. So come along and, as the funds are going to "Trinity Theatre's Roofing Appeal" ...have fun and help us raise the roof...quite literally!"