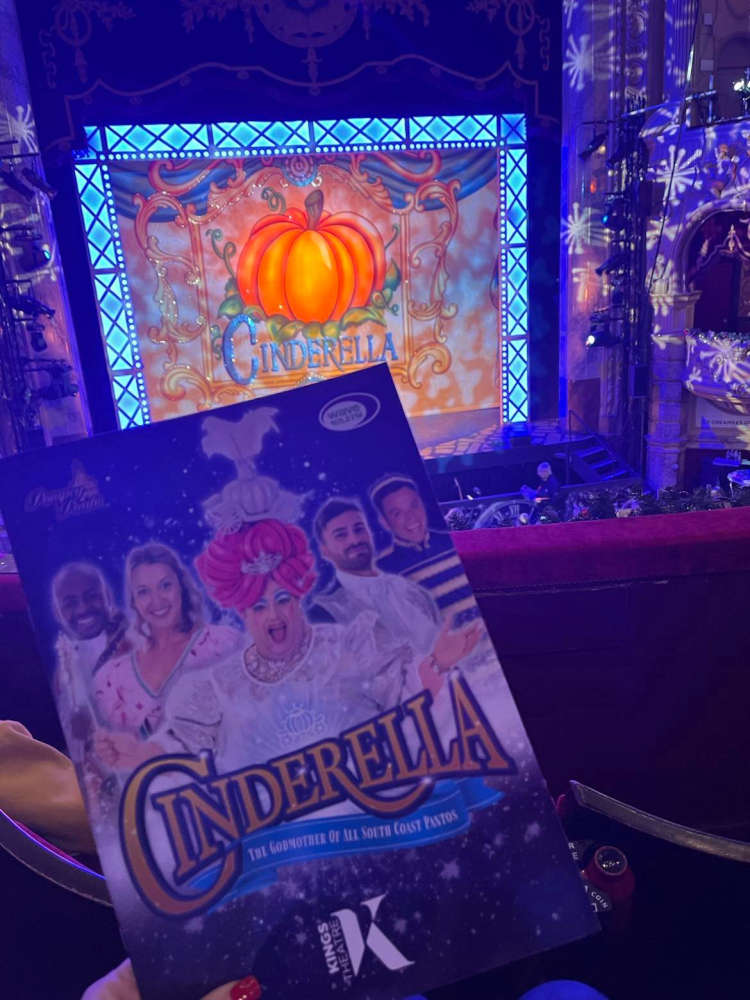 Christmas hasn't officially begun until you've been to panto – and Pompey knows how to do pantomime in style. 
I took my husband and children along to Kings Theatre to kick off the festive season. We laughed, cheered and danced along as the cast brought the traditional fairytale to life with glitz, glamour, cheeky humour and high-energy routines, which had the audience out of their chairs.
It was my first time watching a panto at Kings Theatre – and it won't be my last.
A highlight for me was 'Mr Vanessa Feltz' Ben Ofoedu's reincarnation of Turn Around – his nineties colab with Phats & Small. That brought back a few memories.
Fairy Godmother, Jack Edwards, was the perfect host for the evening. He had the audience under his spell with his quick-wit and ability to think on his feet. It's clear to see why Jack returns year after year.
My seven-year-old daughter's eyes lit up when Cinderella transformed into a princess and climbed in her carriage to head off to the ball.
I love the fact that Kings Theatre released seats at such affordable prices, as everyone – if they can – should get to witness the magic in their children's eyes at a Pompey Panto.
Buttons (Joe Rowntree) had us all in stitches, particularly during a 12 Days of Christmas skit, which went perfectly wrong!
Beautiful vocals by both Cinderella (Michelle Antrobus) and Prince Charming (First Date's Grant Urquhart), who told the story we all know and love, in the perfect way to get you feeling festive.