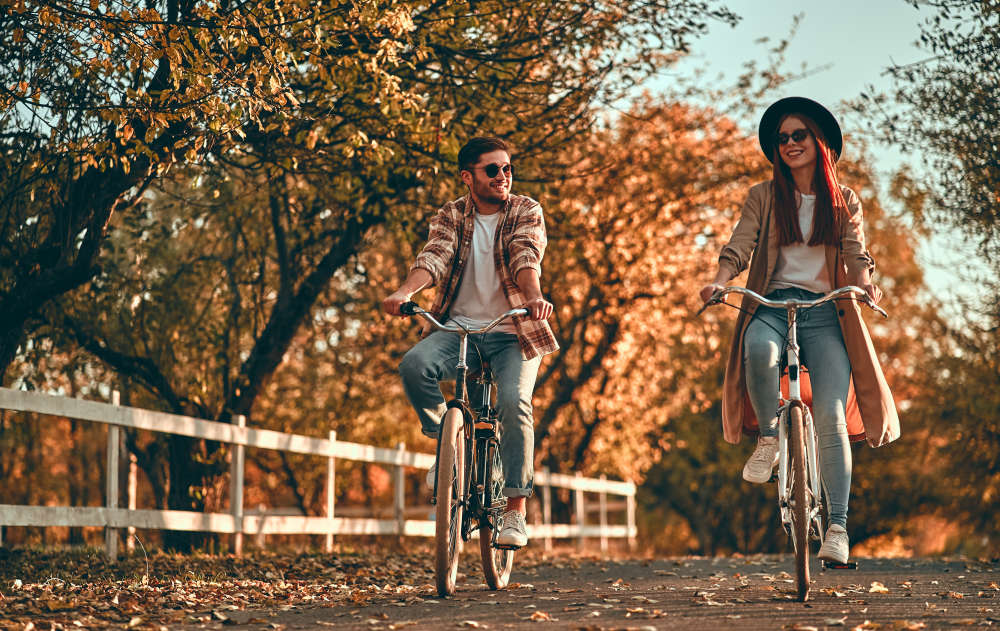 Dating is not easy, and even when you think you've found the right person, trying to organise the perfect first date to sweep them off their feet can be a stressful ordeal.
Bowling
Old-fashioned bowling is the undisputed number one with 1,640,000 average monthly searches, and we think it's with good cause. Apart from being fun and laid back, bowling alleys have it all, from great food to a lively atmosphere which, combined with some honest sportsmanship will make a great recipe for a successful night!
Mini golf
Another one for the sportsy people out there, mini golfing scored 488,000 average monthly searches, and is another great way to have fun while keeping things real, and the right amount of competitive. Paired with a nice dinner afterwards, your date is going to feel the effort you put into organising it.
Escape room
This one is for those who are not afraid to be locked in a room with their first date for a while and want their evening to last. Escape rooms gained 483,000 average monthly searches, making it the third most popular activity.
It is not for everyone, but it could be a great way to show off some of your intellectual skills, as well as survival instincts and intuition!
Aquarium
With 382,000 average monthly searches, aquariums are fourth and another great first-date idea. The atmosphere, paired with the sense of comfort and tranquillity that water can provide might be the best combination to hope for a second date.
Arcade
Another old but gold type of location, arcades have 364,000 average monthly searches and are perfect for whoever is trying to recreate that 90s/2000s vibe.
Zoo
Animals are often among people's favourite things, and if well organised, a trip to the zoo can be a great icebreaker. With 359,000 average monthly searches it is surely one of the favourite activities out there, and it works well as a unique and maybe slightly eccentric first date idea!
Museum
A trip to a museum has never not been romantic and even though the 353,000 average monthly searches might not all refer to a date idea, we know that if your date loves art and quiet places, they will be thrilled with the idea of being taken to one.
Karaoke
But not everybody likes quiet, and that's why we do recommend trying to go beyond the shyness or your limits and take your date for a karaoke night if you think it will not make them uncomfortable! For sure, the 291,000 average monthly searches are proof of its popularity!
Of course, this is not all, as while it's nice to organise fun and unique activities, sometimes simple is best, therefore never forget the opportunity to take your date on a picnic, a nice restaurant or just a long walk!