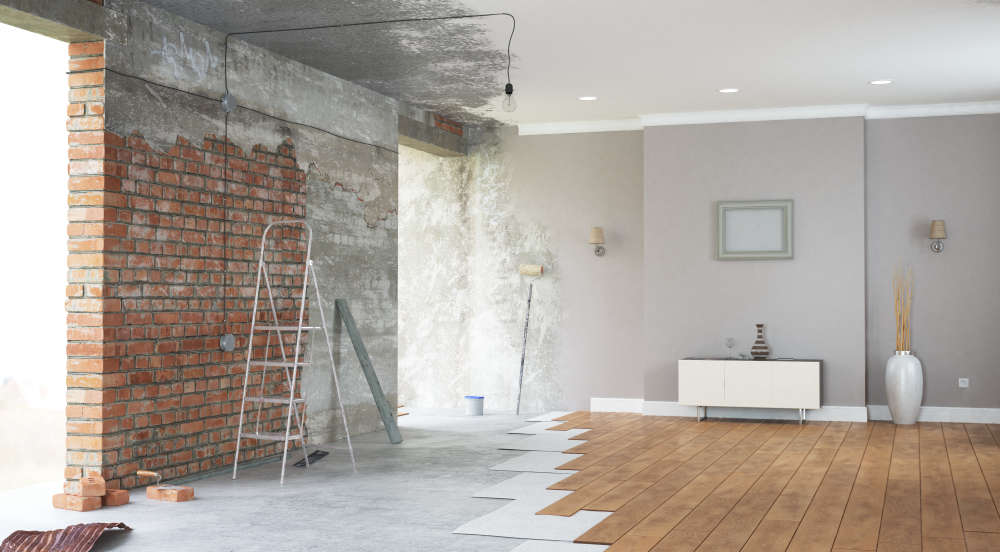 Since the covid pandemic emerged, it has been an opportune time for homeowners to make renovations and make the most out of their living space.
In fact, UK households spent over £39 billion on home improvements in the last 12 months, according to Wales Online, with the average home spending £2,700 on fixing up spare bedrooms, garages, home gyms and more.
So if you are thinking of fixing up your home or making some renovations, we give you some of the key things to consider.
Do you need planning permission?
If you are going to be making structural additions or changes to your home, you may require planning permission from your local council. This ensures that your developments are not interfering with any neighbours or publicly-owned land and you can extend and maximise the space of your home.
There are some obvious things that will require planning permission including adding extra floors such as a loft conversion or kitchen extension protruding out of your home.
There are also some renovations that will not require planning such as changing anything interior in your home. For instance, changing a garage into a living room may not require any permission since you are not adding any additional space or square footage to your property. There are some things that might be on the fence, such as adding a garden office or pool house at the bottom of your garden - which is why it is always important to check these things before you go ahead with the building works.
If you require planning permission, you will need professional plans drawn up by an architect and then you will need to present them to your local council for permission.
Will your changes be covid friendly?
In light of the covid pandemic, we find ourselves spending more time at home, whether it is in lockdowns, working remotely or entertaining with just a small circle of family or friends.
Therefore if you are looking to make changes, consider how this might be well-adapted to a covid-friendly lifestyle. Do you want your kitchen and living room to be more open plan? Do you want to create a home office so that you can work more efficiently, rather than the dining room table? Should you look at creating a home gym in the garden? These can be excellent renovations and make the covid experience a little more palatable.
How are you funding your renovations?
For minor changes and renovations, you may be able to fund these out of your personal savings or even use your credit cards and gain points along the way. For certain purchases such as gym equipment or upgrading your kitchen, this can cost in the region of £5,000 to £15,000 and could be available through buy now, pay later repayments, giving you up to 12 months to pay it off.
If you are looking to go down the loan route, you can look at a personal loan, which offers rates from 3% APR provided that you have good credit.
For larger renovations over £25,000, you can also consider a second charge or second mortgage, if you have built up good equity in your home and are looking to borrow against it.
You should be confident that you can make repayments on time, since this could put your home in risk of repossession if you fail to keep up. But if you think that you can make handsome additions to your home and increase its overall value, this can be an option worth considering.
How can you add value to your home?
Making home renovations can provide an immediate satisfaction and add extra space and a better quality of life.
But long-term, you might want to look at what can add value to the overall house if you plan to sell it one day.
Adding a loft conversion with an extra bedroom/office and a bathroom can add around 15% to 20% to the overall value of your home. There are also benefits of adding a new bathroom (increase 8%) or a new kitchen (increase 8%) and even paving over the driveaway to create an extra parking space (increase by 5%).
With some renovations, you want to avoid overspending. Going big on a new kitchen and spending £60,000, when it only increases your property's value by £20,000 is not a good return. But certainly adding more rooms or square feet can significantly increase the value of your property when you come to resell it.