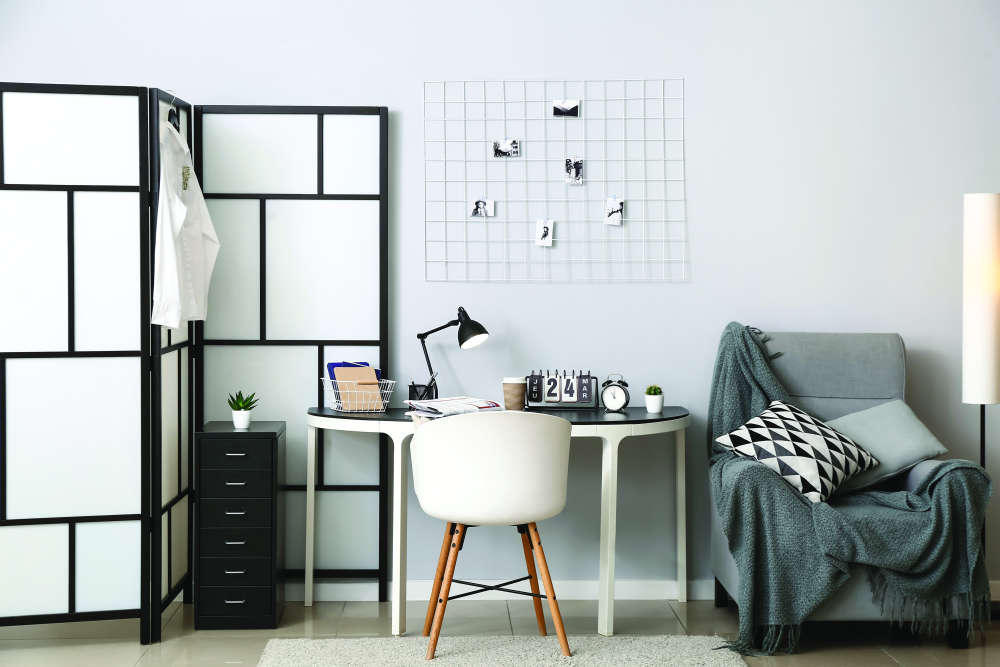 Getting the right home office set up can be key to productivity and happiness. Sara Whatley shares her workspace ideas.
Having a home office is nothing new, but since the pandemic it is a space that can now be found in most homes. Back then the kitchen table was turned into an emergency desk, often with the kids doing school work at the other end, the dishwasher on in the background and the cat dancing over the keyboard.
Once things settled down however and working became permanently hybrid between the office and the home, the home office has had to find roots. To make an established place for itself no matter how much space we have to spare.
The good news is designers have taken space into real consideration and there are some very nifty solutions to suit even the smallest slither of an office.
But let's start at the other end of the spectrum and look at home offices that have a room of their own. The dream office, in essence, with a door to close the rest of the household noise out.
Ideally this room will have a nice big window to flood you in natural light, but to keep the distraction down you could try a café curtain or shutters (covering only the lower half of the window), or a moveable window screen.
A whole room affords you the luxury of going large on a centrally placed desk and using your wall space for bookshelves, filing cabinets or storage boxes. A comfortable armchair is a welcome addition to a home office for when you need a screen break – make sure a coffee table is in reach for a notebook and drink.
Aesthetically speaking, inspirational art and plants add value to any sized office, even if it is a postcard and an egg-cup sized cactus.
In busy households rooms often have to multitask too, and a spare room and home office can make happy bedfellows. Employ a sofa bed, or a single bed stacked up with cushions to double as a day bed you can comfortably sit on. A smaller desk might be in order that can also work as a vanity table for guests – simply have it against the wall and add a mirror to the top.
A neat solution to create a small office in any space is to use a room divider. They not only look fabulous for the rest of the room to enjoy, but behind the screen you can have a private area for a desk, pinboard, shelf, lamp and plant.
Space saving desks are readily available in a huge array of styles: wall mounted, floating, corner, standing, ladder, L shaped, fold down – there is guaranteed to be a desk out there with your name and style written all over it.
Create your own comfortable and pleasing place to work from and hopefully sitting down (or standing!) in the office will become a pleasure.