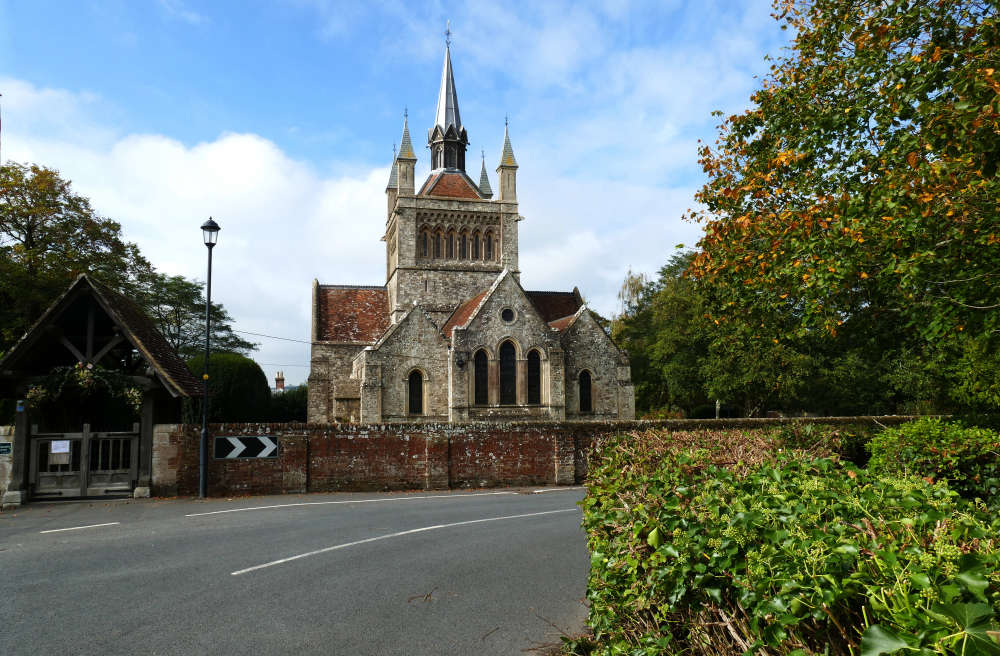 This gentle riverside walk is perfect for a Sunday afternoon — finishing with a warm drink, or pub lunch at the newly renovated Folly Inn.
Distance: 1.2 miles
Duration: 45 mins
You'll start from St Mildred's Church, Whippingham — which is known for its royal connections.
This beautiful church was restored in 1804 by John Nash. The previous building dated back to the Domesday Book — and is recorded as being a place of worship for Queen Victoria, who lived nearby at Osborne House until her death in 1901.
In 1885, Princess Beatrice married Prince Henry of Battenberg at St Mildred's. They're both now buried at the church. As is Isle of Wight yachtsman, Uffa Fox. You'll find his gravestone near the north wall of the churchyard.
Just beyond the churchyard wall, you'll discover a footpath leading down to the River Medina.
Walk for half a mile across a field and through a patch of woodland towards the edge of the river.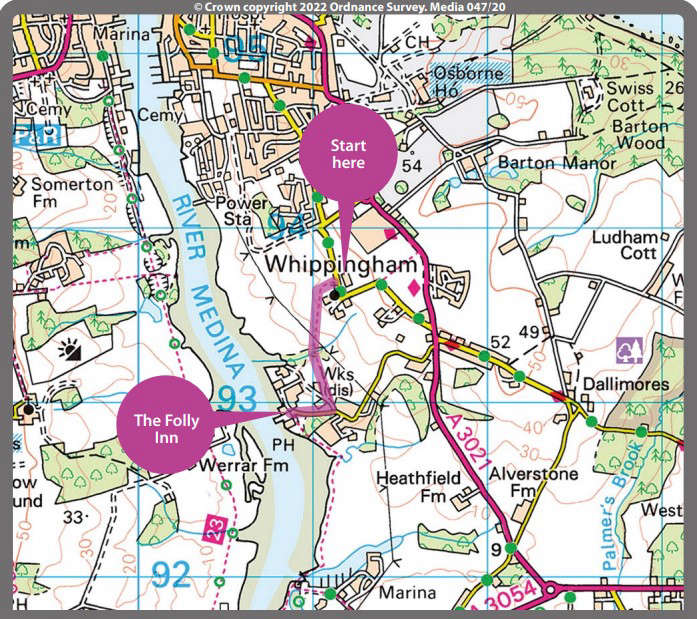 The views of the harbour along the walk are beautiful, especially at this time of year when the trees have lost their leaves.
Wear appropriate footwear as it can get boggy. The path will join Folly Lane, and will lead you down to the Folly Inn — an open plan, rustic pub perched on the banks of the River Medina. The Folly attracts a large number of both yachtsman and motor-boat people, and is popular among Islanders all year round.
The Folly Inn reopened last month following a 'six figure' refurbishment. The pub's interior has been transformed with new fixtures and fittings, such as an indoor/outdoor fireplace, as well as bi-fold doors along two elevations, offering diners picturesque views over the water.
New furniture has also been installed to create a comfy and cosy environment for guests.
Outside, the main garden area has been reconfigured to add additional covers, including a new pergola and feature fireplace.
Furthermore, a new outdoor kitchen and bar in the garden area will open in spring.
Finish your walk here, or return the way you came if you parked up by the church.