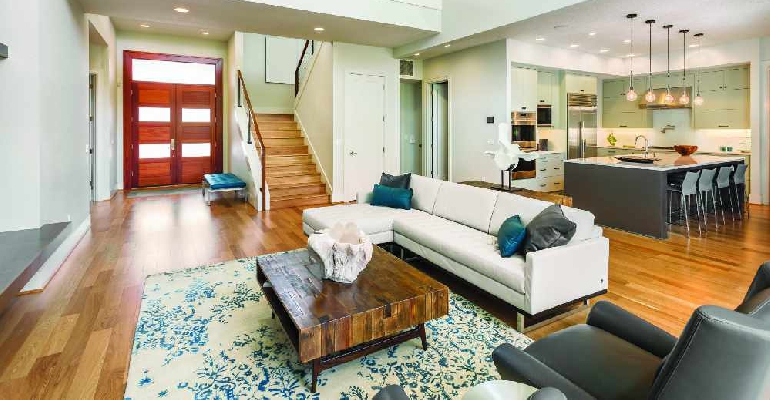 Steaming coffee and the aroma of freshly baked bread does not guarantee a sale, considering that the majority of buyers will view several properties, every little bit counts to help your's fall top of the shortlist.
You have done everything to promote your home and ensure it is well received by potential buyers and will soon be under offer. You have taken time to choose an estate agent, have nice photographs produced, cut the lawn, vacuumed through, tidied up and are eagerly awaiting a viewing.
You have considered conventional agency selling and the alternative approach via web sites and cut price agencies. You feel that you have ticked all the boxes and that all you have to do is follow the tried and tested approach towards a potential purchaser, of a welcoming aroma of fresh coffee brewing and if you are really keen the added touch of freshly baked bread!
Well, that has always been considered the basic requirement to secure a buyer, but there are other basic requirements needed to secure an offer.
Try not to refuse a viewing...
Sometimes a buyer will want to view at a difficult time for your lifestyle, but fit them in if you can. Remember, an appointment is vital to sell your home and the internet is full of alternative homes, so if you make it difficult to find a suitable time, they may give up and view elsewhere.
If you are doing the accompanied viewing yourself ensure that you are ready for the time they are scheduled to visit. Welcome them in and start with a few preliminaries such as "Have you come far"? This establishes whether they know the local area. If they don't know it then you can tell them a little about what your area has to offer. "Have you been looking long?" is another good question. It helps to gauge their keenness to buy.
As the conversation flows you can move on to their current position regarding the sale of their own home. Try to commiserate/understand the woes of selling and buying and create a bond of shared highs and lows in the process.
Accentuate the positive
Show the potential buyer around the property at a steady pace. You don't want to bore them with minutiae but you do want to help them make an informed decision. Try to ascertain what type of house they are living in now and what they are looking for. This helps with accentuating the positives and eliminating the negatives.
They may love gardening, so take time showing them the planting, but if they hate gardening mention the large patio for afternoon drinks and the easy to maintain lawn. You need to try, where possible, to make your home fit their criterion but don't oversell or they will run a mile.
Best of both worlds
The best way is to work together and take the agent's advice. They can do the doorstep introduction, you can say a few welcoming words and then they can take them around. Any questions that the agent cannot answer you can help with when they have seen everything.
If they look keen, offer a cup of tea or coffee. Make it relatively quickly, make the cup reasonably small (a large hot mug will take forever for everyone to drink); and remember that at this stage you are still a seller so be careful what you discuss or reveal!