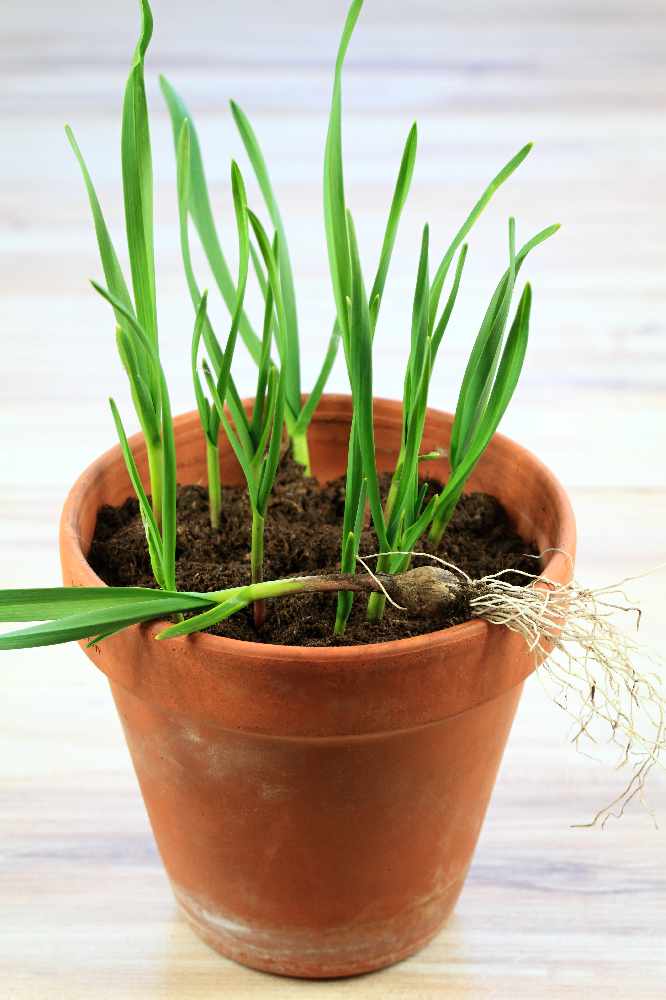 It's all go on the veg patch this month. Sow hardy winter greens and plant garlic for a tasty crop later in the year.
Autumn is the best time to plant garlic although it's still possible to plant them later on, in winter.
Split the bulbs apart and plant individual cloves 3cm deep, spaced 10cm apart or potted separately. If planted in autumn, you can expect a harvest in June/July.
The upright habit of garlic and onions gives sufficient space and light for a 'companion' crop of winter-hardy salad leaves to be sown between the rows (try rocket or lamb's lettuce).