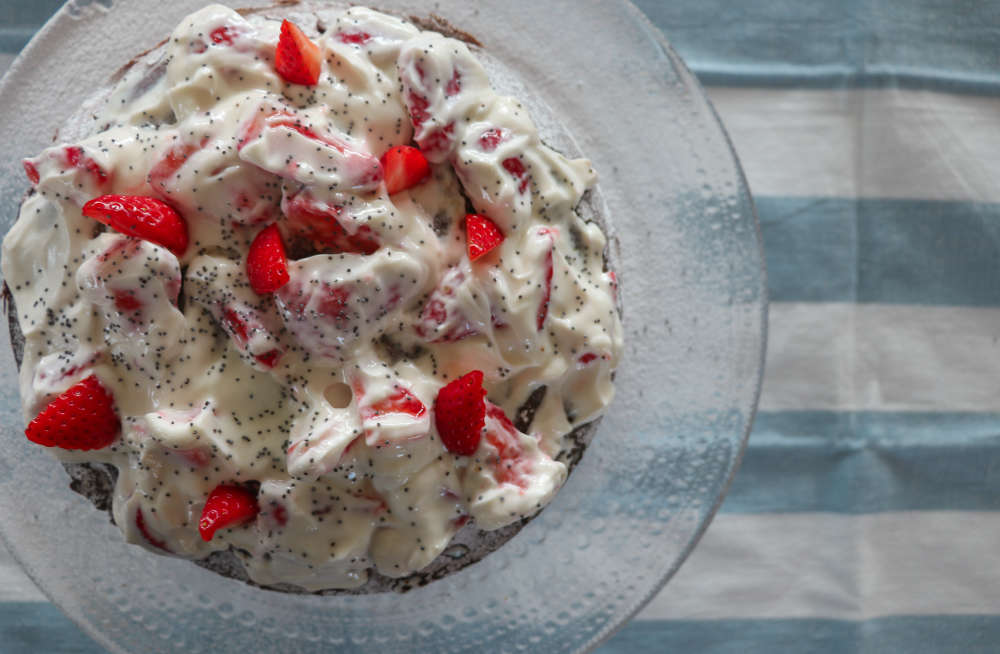 If you are hosting friends in the garden this summer, this strawberry, yoghurt and poppy seed cake by Mary Goodsell is a delicious twist on a classic sponge cake.
TOP TIP: Top with whipped double cream and icing sugar if you prefer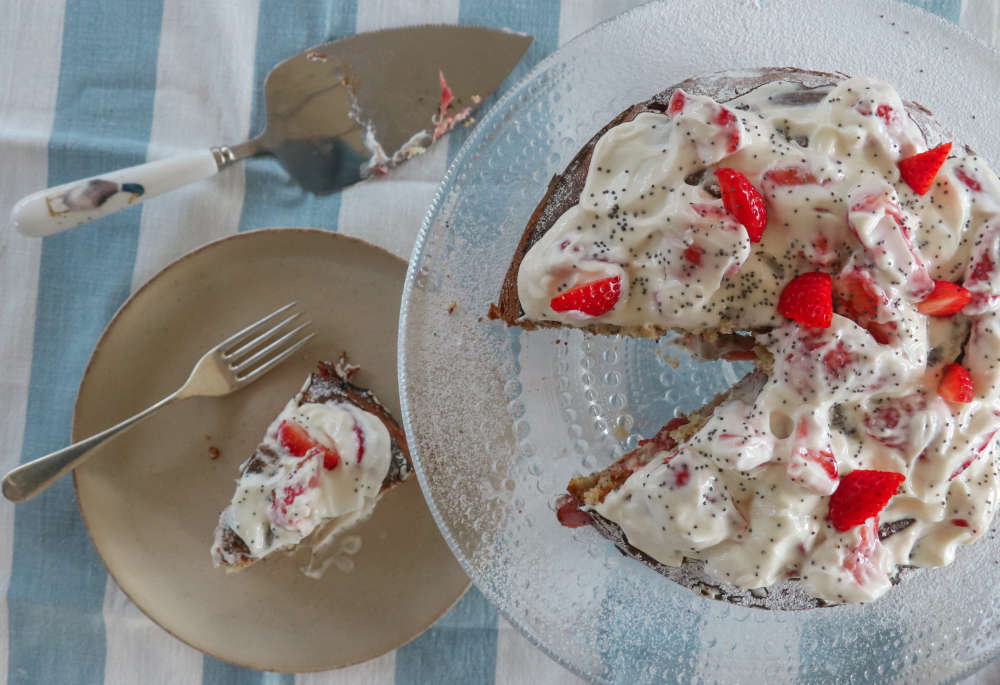 Ingredients:
290g (10oz) plain flour (or gluten free and ¼ tsp xantham gum)
2 tsp baking powder
½ tsp salt
115g (4oz) unsalted butter at room temperature
75g (2½oz) granulated sugar
75g (2½oz) light brown sugar
2 tbsp poppy seeds
1 tsp vanilla extract
2 large eggs
180g (6oz) buttermilk or yoghurt
295g (10oz) strawberries, hulled and sliced
3 tbsp demerara sugar
Poppy seeds, strawberries, cream or yoghurt and icing sugar to decorate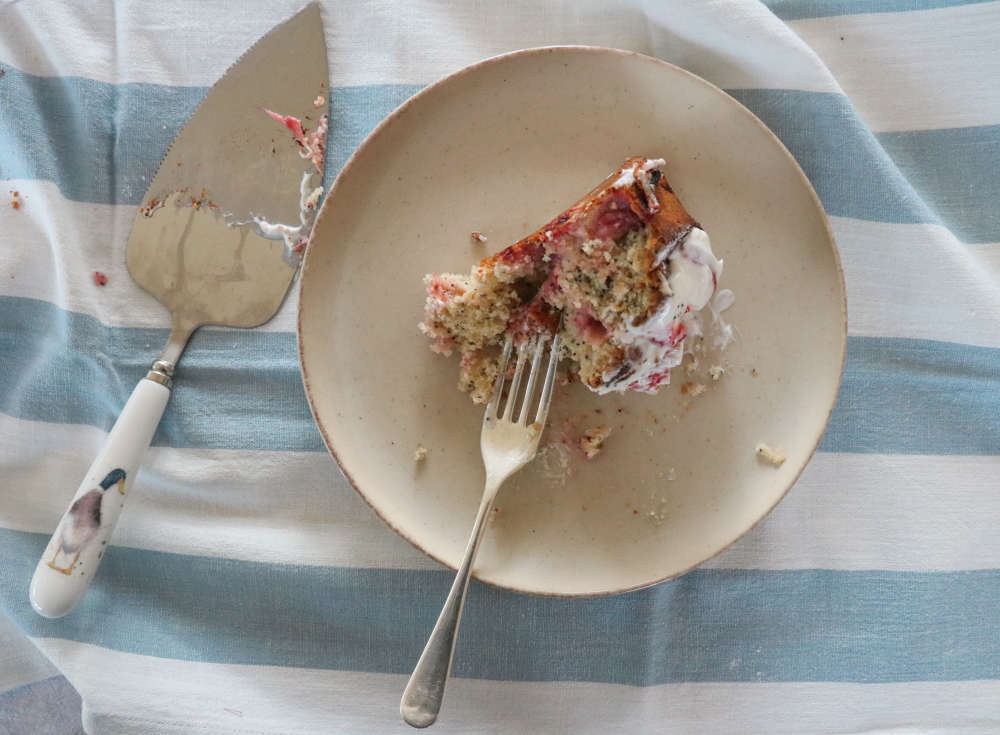 Method:
1. Pre-heat the oven 190C/170C Fan/Gas 5. Grease the bottom of a 9-inch cake pan with butter or oil and line with parchment paper (either cut to fit the bottom or leave some hanging over the edges for easy removal).
2. In a medium bowl, mix all the dry ingredients together.
3. In a stand mixer fitted with the paddle (or in a large bowl with an electric hand mixer), beat the butter, granulated sugar, brown sugar, and vanilla together on medium-high, periodically scraping down the sides of the bowl to make sure everything incorporates, until the mixture is pale, light, fluffy, and creamy, about 5 minutes. Add the beaten eggs and combine scraping down the sides again.
4. Reduce the mixer/whisk speed to low and carefully add the dry mixture, followed by the buttermilk or yoghurt.
5. Using a spatula, gently fold in half the strawberries and transfer the batter to the prepared cake tin. Scatter with the remaining strawberries and sprinkle with demerara sugar. Bake until the cake is puffed, deeply golden brown, and pulling away at the sides, 45-50 minutes. (It should spring back slightly when pressed in the centre and appear fully baked where the strawberries meet the cake.) Remove to a wire rack and allow to cool completely before serving.
6. To decorate, mix 4-5 tbsp of yoghurt, or double cream with a drop of vanilla extract, maple syrup or a tbsp icing sugar to make the frosting. Add a handful of chopped strawberries and sprinkle with more poppy seeds to decorate.