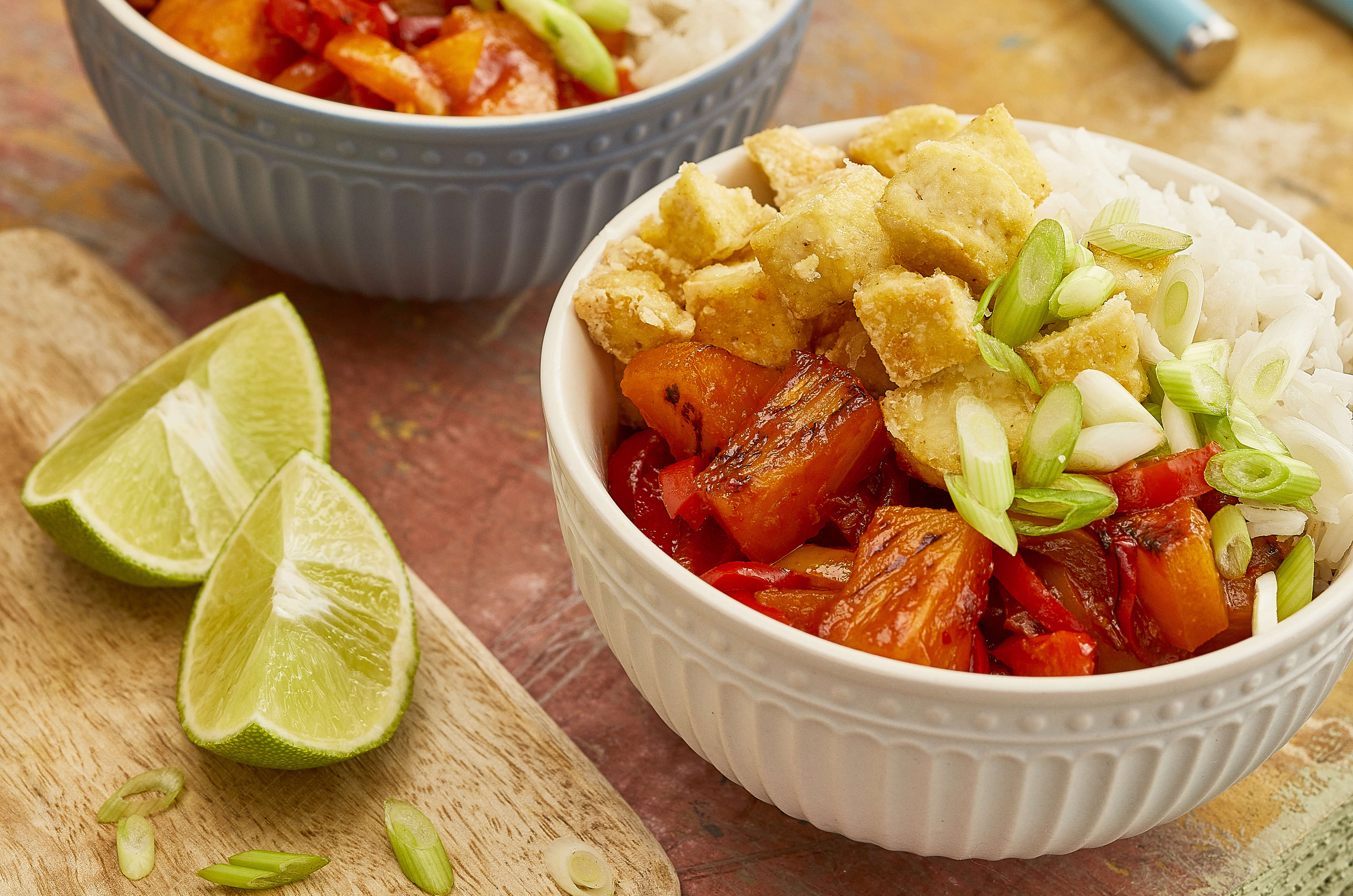 Packed with veggies, this delicious vegan option offers the best of both flavours with its sweetness from the pineapple and tang from the vinegar.
Vegan
Serves 3-4
Prep time: 15 minutes. Cook time: 20 minutes
Ingredients for the sauce:
4 tbsp soy sauce

6 tbsp Del Monte® Pineapple Juice (from the can of Del Monte® Pineapple Chunks in Juice mentioned in the main ingredient list below)

3 tbsp tomato puree

4 tbsp rice vinegar

3 tbsp sugar

2 cloves garlic, crushed or finely grated

Good pinch of dried chilli flakes
Ingredients:
280g extra-firm tofu

2 tbsp cornflour

Salt and pepper

2 tbsp vegetable oil

1 can (435g) Del Monte® Pineapple Chunks in Juice, drained, juice reserved

1 yellow pepper, thinly sliced

1 red pepper, thinly sliced

Thinly sliced spring onions, to serve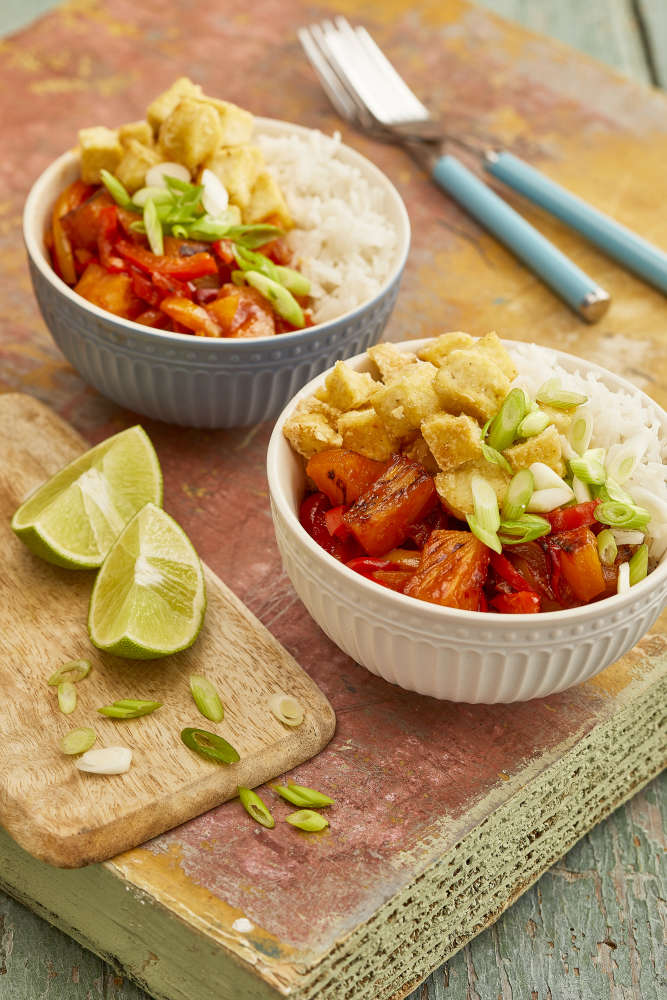 Method:
Mix the sauce ingredients together thoroughly and set aside.

Cut the block of tofu into small cubes. Put in a mixing bowl and sprinkle over the cornflour and plenty of salt and pepper. Toss together with your hands so that the tofu is coated in the cornflour.

Heat the oil in a large non-stick frying pan over a fairly high heat. Add the tofu and cook for about 6 minutes, tossing now and again, or until golden and crisp. Remove from the pan with a spatula, leaving the oil in the pan, and put on kitchen paper to drain.

Keeping the pan over a medium-high heat, add the pineapple chunks. Let them cook for 3-4 minutes, tossing once or twice, so they start to take on some colour.

Add the sliced peppers and cook for another 5 minutes or so, stirring or tossing now and again, until softened. Tip the sauce into the pan and stir with the pineapple and pepper. Cook for a couple of minutes so that the sauce is bubbling and reduced but not cooked away to nothing.

Spoon rice into 3-4 bowls. Divide the peppers and pineapple between the bowls, then add the crispy tofu. Sprinkle with thinly sliced spring onion and serve.