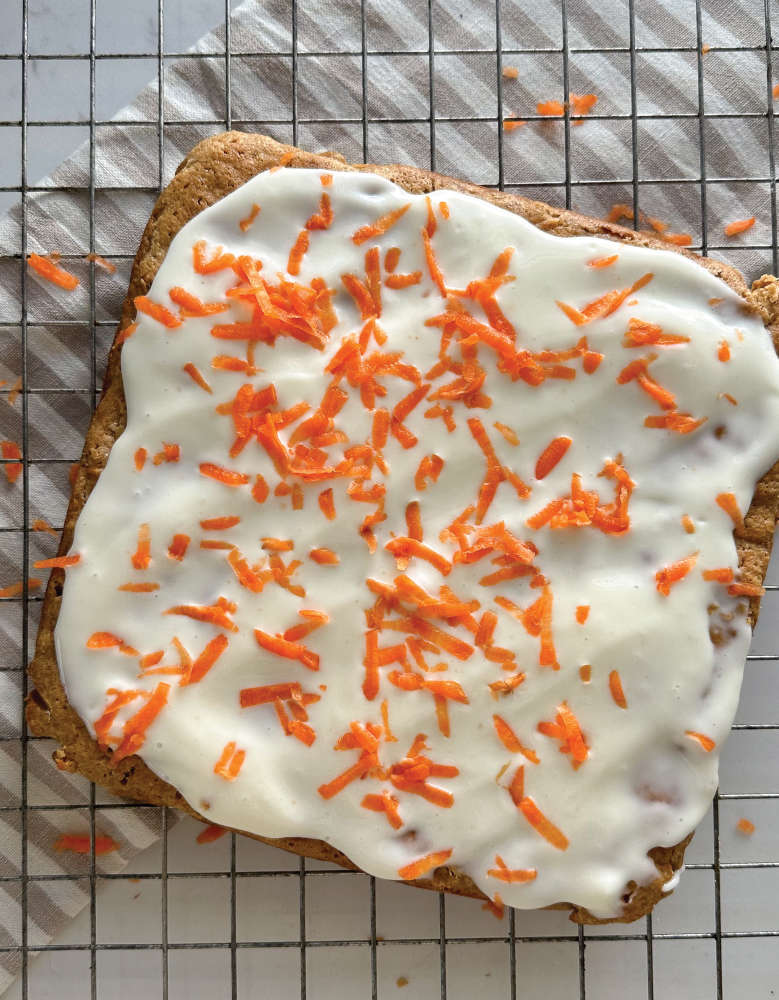 When Mary Goodsell was a young girl she was astonished that a vegetable could be made into tasty cake! Her traybake version couldn't be simpler and can be made nearly all year round using British carrots
Makes: 16 slices
INGREDIENTS
For the cake:
225g (8oz) light brown sugar
120g (4oz) sunflower or vegetable oil
3 medium eggs
½ tsp vanilla bean paste or vanilla extract
200g (7oz) plain flour (I used GF plain flour and added ½ tsp xantham gum)
¾ tsp baking powder
¾ tsp baking soda
A pinch of salt
1½ tsp ground cinnamon
½ tsp ground ginger
¼ tsp ground nutmeg
225g (8oz) peeled and grated carrots
75g (2½oz) walnuts, roughly chopped (optional)
For the Frosting:
170g (6oz) cream cheese, cold from the fridge
80g (3oz) icing sugar
½ tsp vanilla extract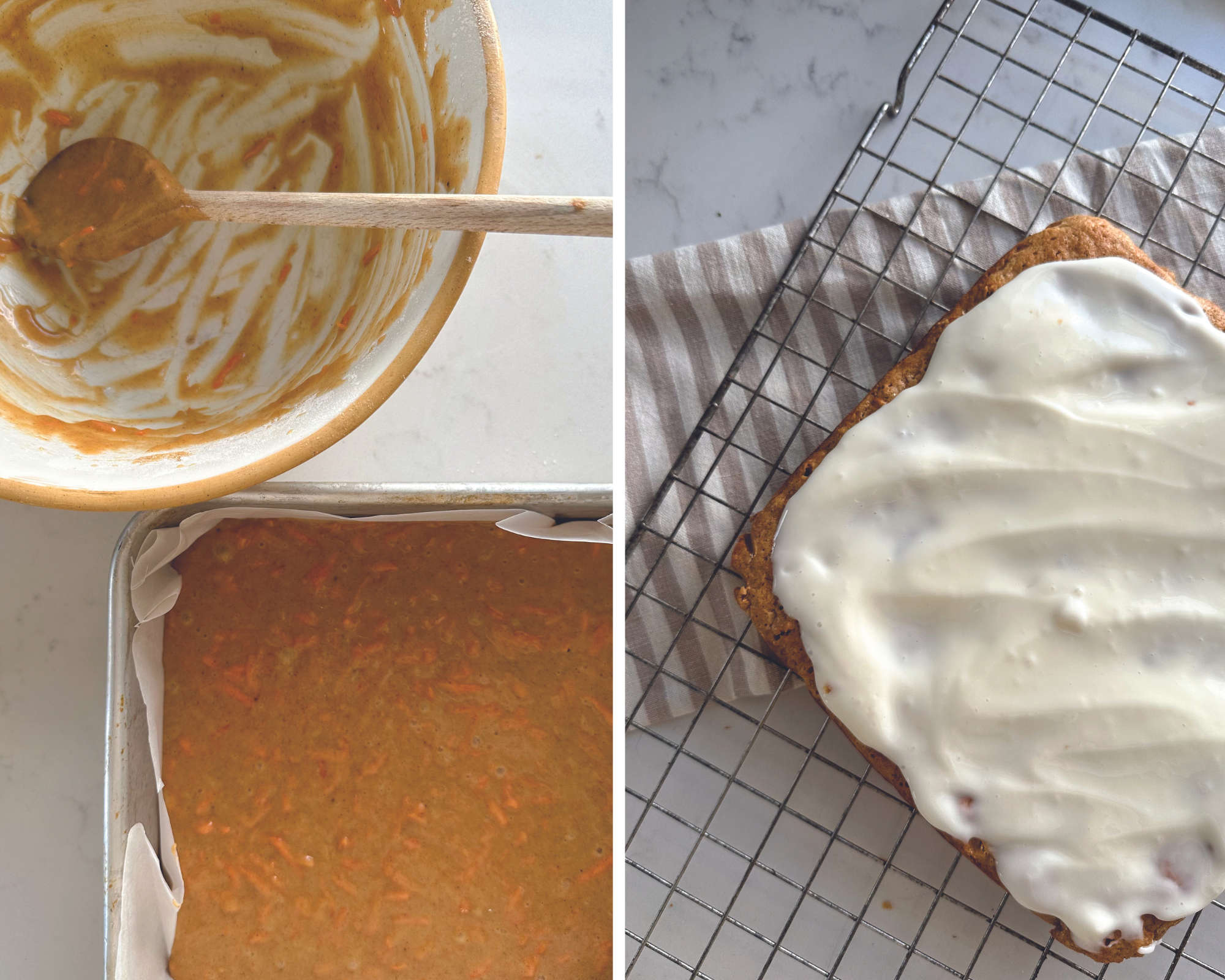 METHOD
1. Pre-heat the oven to 200C /180C Fan / Gas 4. Line a 9-inch square baking tin with greaseproof paper.
2. In a large bowl, whisk together the light brown sugar, oil, eggs and vanilla until combined. You can do with a hand or electric whisk.
3. Sift in the flour, baking powder, baking soda, xantham gum (if using gluten free flour), salt, cinnamon, ginger and nutmeg. Whisk everything together into a smooth batter. Then add the grated carrots and roughly chopped walnuts (is using), folding them into the batter until evenly distributed.
4. Transfer the batter into the lined tin and place in the oven to bake for approx. 35 minutes or until golden and well risen, and a knife comes out clean from the centre. If your cake starts to brown too quickly you can always cover with foil if needed and allow to continue cooking.
5. Remove the cake from the oven and allow to cool. Meanwhile make the frosting mixture by whipping the icing sugar into the cream cheese with the vanilla extract. If you would prefer a lighter frosting add a generous dash of double cream too.
6. When the cake has cooled for at least 15 minutes spread the frosting over the top of the cake and decorate with grated carrot, a sprinkle of icing sugar and a few walnuts if desired. Cut the cake into 16 slices and serve immediately. This will keep in an airtight container in the fridge for 4-5 days.