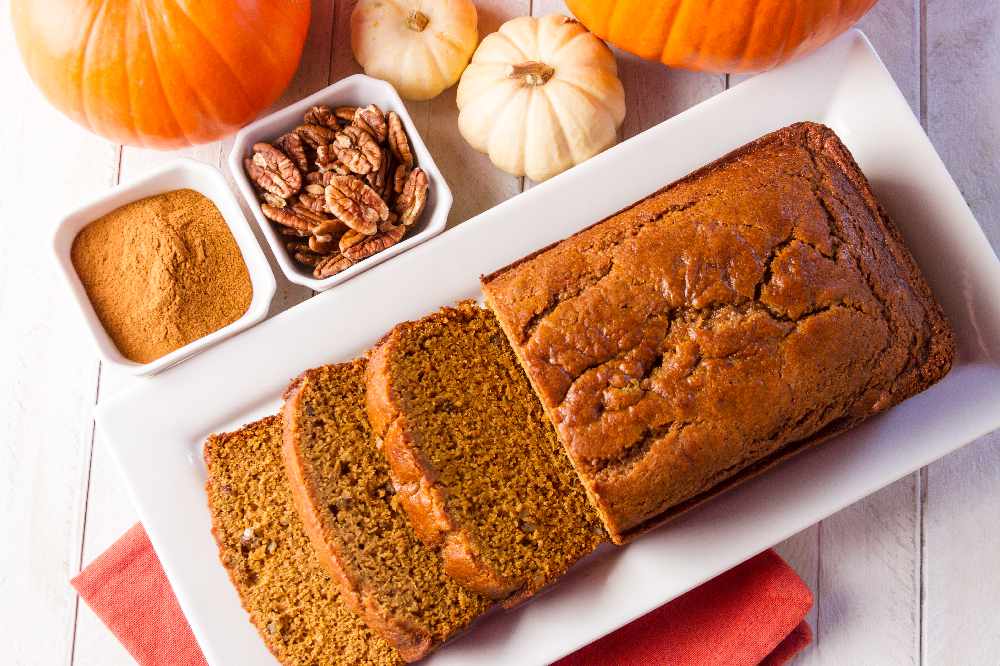 Don't throw away the flesh from your pumpkin...use it to make something delicious instead. This recipe for Spiced Pumpkin Loaf is one of our absolute favourites, and is made year-in year-out by editor, Amy.
Makes one loaf
Preparation time: 20 minutes
Cooking time: 1 hour
INGREDIENTS
125g plain flour
210g pumpkin flesh, pureed
1/4 teaspoon of salt
3/4 teaspoon of baking powder
Half a teaspoon of allspice
Half a teaspoon of ground cinnamon
Half a teaspoon of ground nutmeg
85g softened unsalted butter
200g of sugar
1 large egg
METHOD
Preheat the oven to Gas Mark 3 or 165 degrees celcius.
Grease an 8 x 4-inch loaf tin with butter, or line with greaseproof paper.
In a bowl, whisk together the flour, salt, baking powder and spices.
In a separate bowl, beat the butter and sugar together until blended. Now add the egg.
Beat the mixture until light and fluffy, before mixing in the pumpkin.
Using an electric whisk if possible, combine the two mixtures.
Pour your mixture into your loaf tin and bake for approximately one hour, or until a skewer inserter through the middle comes out clean.
Allow the loaf to cool in the pan for ten minutes, before turning out on to a wire rack to completely cool.
Serve and enjoy.
TIP: You may like to try adding pecans to the mixture for a crunchy take on this delicious loaf.