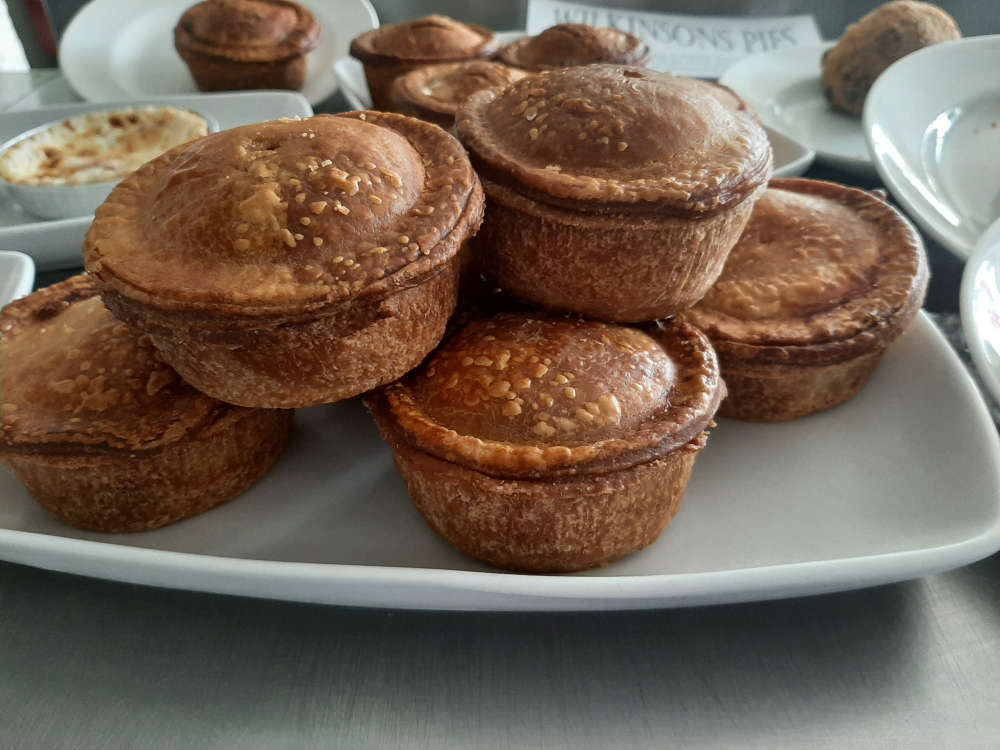 As March celebrates British Pie Week, we're bringing you a delicious recipe for Lamb, Red Wine, Garlic and Rosemary Pie, courtesy of Wilkinsons Pies, in Sandown.
INGREDIENTS
1 packet shortcrust pastry (or buy 1 shortcrust and 1 puff to replicate Wilkinsons pies - puff for the lid)
150g lamb
100ml Red Wine
1 Tsp dried Rosemary
2 cloves garlic
Gravy granules to thicken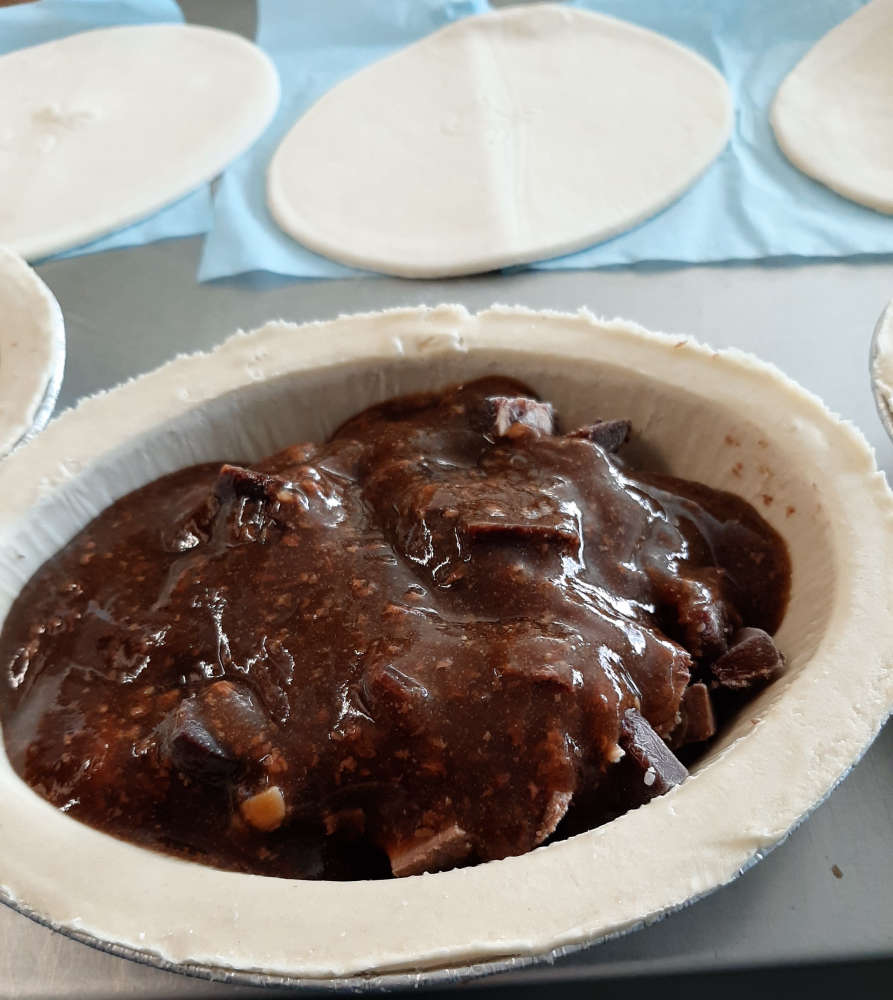 METHOD
Boil lamb in water to cover until cooked and tender. Remove lamb from stock - do not throw water away! Remove pan from heat.
In a separate pan add roughly chopped garlic, rosemary and red wine.
Reduce to half.
Add the lamb stockfrom rst pan.
Bring to the boil.
Strain through a nesieve into pan.
Place on the heat and bring to the boil, thicken with gravy granules to your desired thickness.
Allow to cool.
Roll out pastry and line pie dish with it.
Place lamb in dish and pour the gravy over to desired amount.
Roll out a lid either in remainder of shortcrust orpu pastry and place on topof pie.
Crimp edges, egg wash and place in oven.
Cook at 180 for 20 minutes, then 160 for 15 minutes - check product is piping hot and cooked throughout as appliances vary.
If bottom is soggy remove from the dish and place back in oven upside down and cook for a few more minutes.
Wilkinsons Pies make all the pies on the premises and are open from 10am to 2.30pm, Tuesday to Saturday.
Pies can be made to your requirements including dairy or egg free – and are sold frozen to bake at home, in individual size or as larger sharing pies.
Corner of Melville Street & High Street, Sandown.