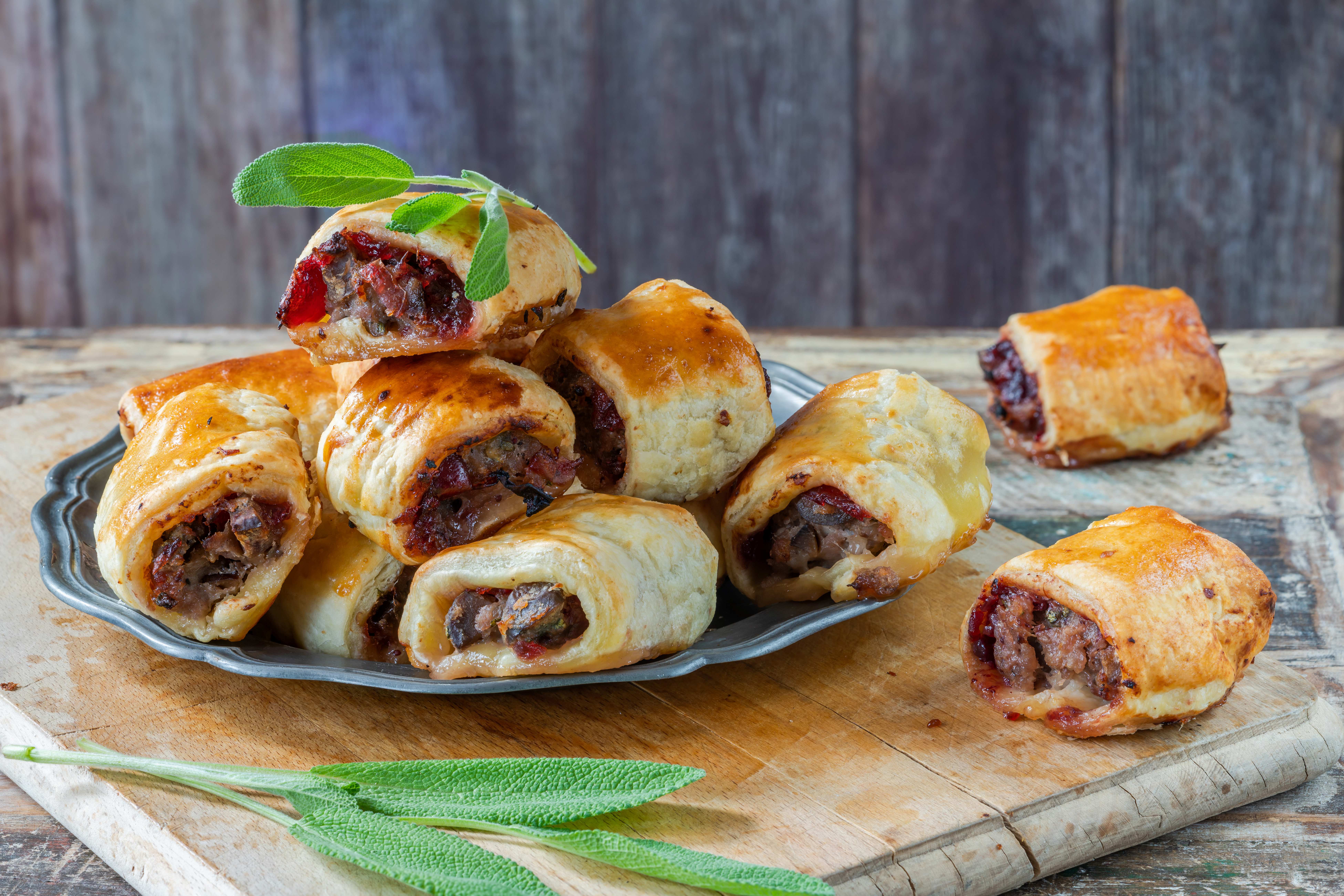 When it's cold and wet outside, we love to brighten a day stuck indoors with a few home comforts. How about these home-made Pork and Cranberry Sausage Rolls, served fresh from the oven.
Makes eight
15 minutes preparation and 30 minutes in the oven
Ingredients
6 pork sausages with the skins removed

4 rashers of finely sliced streaky bacon

1 sheet ready rolled puff pastry, or home-made puff pastry, rolled flat. Approximately 300g

Cranberry sauce to taste

1 beaten egg

1 finely chopped onion

1 tbsp olive oil
Method
1. Preheat the oven to Gas Mark 6.
2. Warm a frying pan with a little oil and fry the onions until soft, before setting aside to cool.
3. Once cooled, add the sausage meat and chopped bacon to the bowl, and mix.
4. Cut your sheet of pastry in half lengthway and distribute the sausage meat evenly between the two.
5. Spoon a little cranberry sauce along the length of your sausage mixture.
6. Roll the pastry on the longest side and seal the edges with a fork. Repeat with the other strip of pastry.
7. Brush with the beaten egg.
8. Slice each piece into four sausage rolls.
9. Place on a greased baking tray and bake in the oven for around 30 minutes, or until golden brown.
10. Take out and allow to cool a little before enjoying!