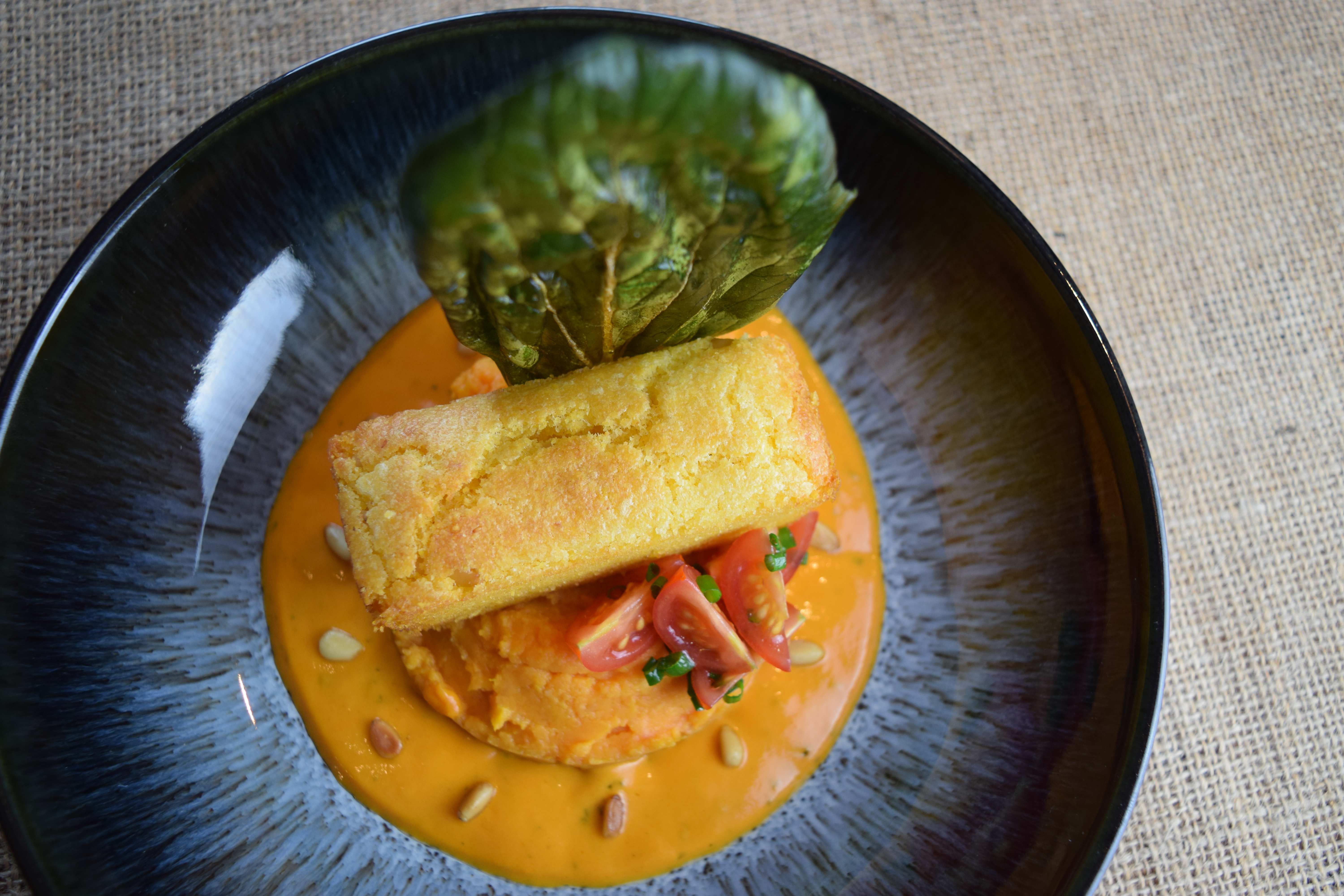 Author of the new Plant Based Cookbook, Brad Roe, shares his delicious recipe for Pine Nut Cornbread with Sweet Potato Puree, Sundried Tomato Cream and Crispy Pak Choi.
Serves 4
INGREDIENTS
For the cornbread
60g pine nuts, toasted 230ml coconut oil, melted 300ml almond milk
430g cornmeal
100g plain flour
1 teaspoon baking powder
1⁄2 teaspoon baking soda Pinch of ground sea salt & black pepper
For the sweet potato puree
1 medium sized sweet potato, cut into 2inch chunks
4 tablespoons soy milk
For the sun-dried tomato cream
80g sun dried tomatoes
2 shallots, roughly chopped
8 basil leaves
470ml almond milk
1 pak choi
4 tablespoons rapeseed oil
For the tomato salad
10 cherry tomatoes, cut into quarters
50g chives, finely chopped Juice of half a lemon
METHOD
For the cornbread
Preheat your oven to 200°c/400°f then in a medium sized bowl mix the flour, pine nuts, cornmeal, baking powder, baking soda, salt and pepper together.
Using a separate bowl, mix the coconut oil & almond milk then add this to the cornmeal mixture and thoroughly mix. Grease a 9-inch square baking tin with olive oil (or use 6 mini moulds) fill with the mixture then bake for 30 minutes. If you insert a knife into the cornbread, pull it out the check to see if the knife is clean and hot then it is ready.
For the sweet potato puree
Place the sweet potatoes into a pot, cover with water and boil for 25 minutes or until soft, drain then add the soy milk and mash up. Season to taste.
For the sun-dried tomato cream
Place all the ingredients into a medium sized saucepan, bring to a boil then simmer for 20 minutes.
Puree in a standing blender on high speed for 40 seconds then season to taste.
For the pak choi
Using a large sauté pan on medium heat add the rapeseed oil. When the oil is hot, add 4 pak choi leaves. Cook for 10 seconds then turn over and continue cooking for another 10 seconds.
Place onto a baking tray, cover with parchment paper and another tray on top to weigh the leaves down. Bake at 200°c/400°f for 1 hour. Leave to cool down then carefully take off the paper.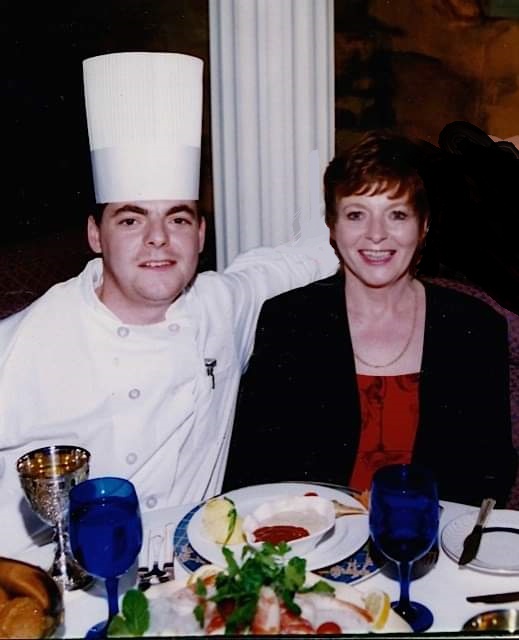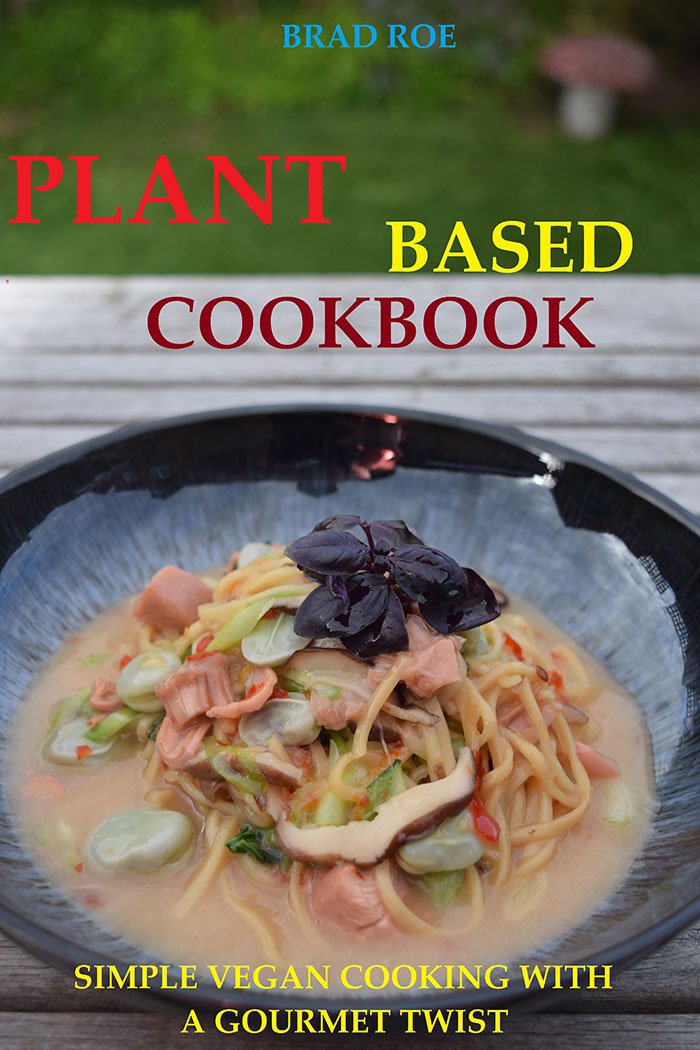 Brad with his mum
Win a copy of Brad Roe's new Plant Based Cookbook.
Brad Roe grew up in Essex, moving to the Isle of Wight when he was 13. At the age of 18, he emigrated to the USA, where he spent 17 years working as a chef in Vegas at five star hotels, including 11 years at Caesars Palace. Brad has now settled back in Cowes with his partner and children. He won an AA rosette award in 2017 and published two cookbooks in 2020.
Want to get your hands on one? Simply email win@iwbeacon.com with your details by March 31st.