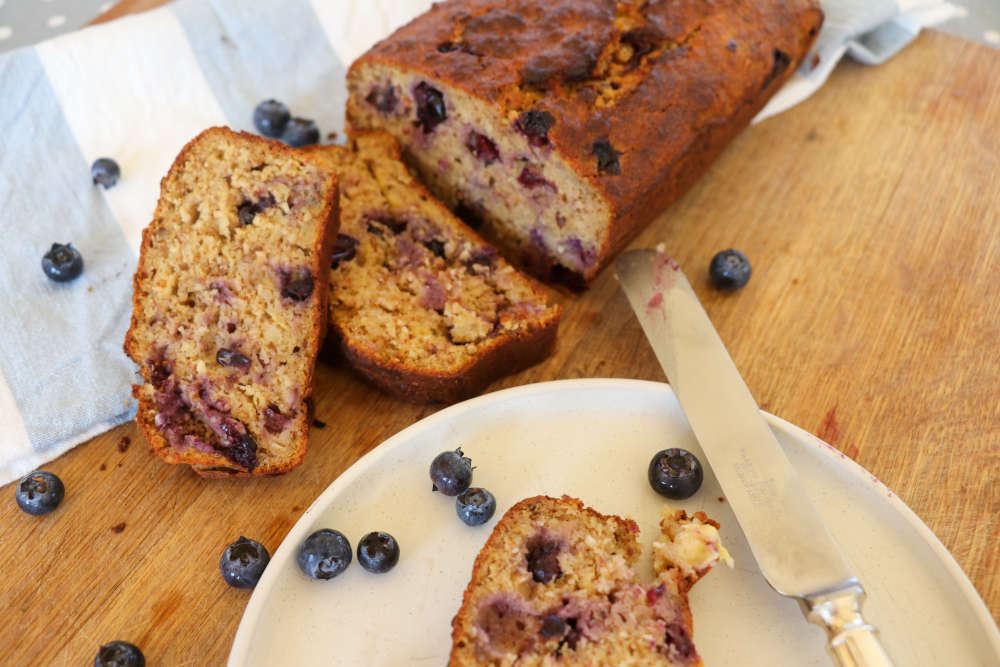 The beauty of this loaf cake is that all the ingredients go into one bowl, so there's minimal washing up. The zesty lemon flavours with the seasonal sweetness of blueberries elevates the tastiness of this recipe by Mary Goodsell
SERVES: 10-12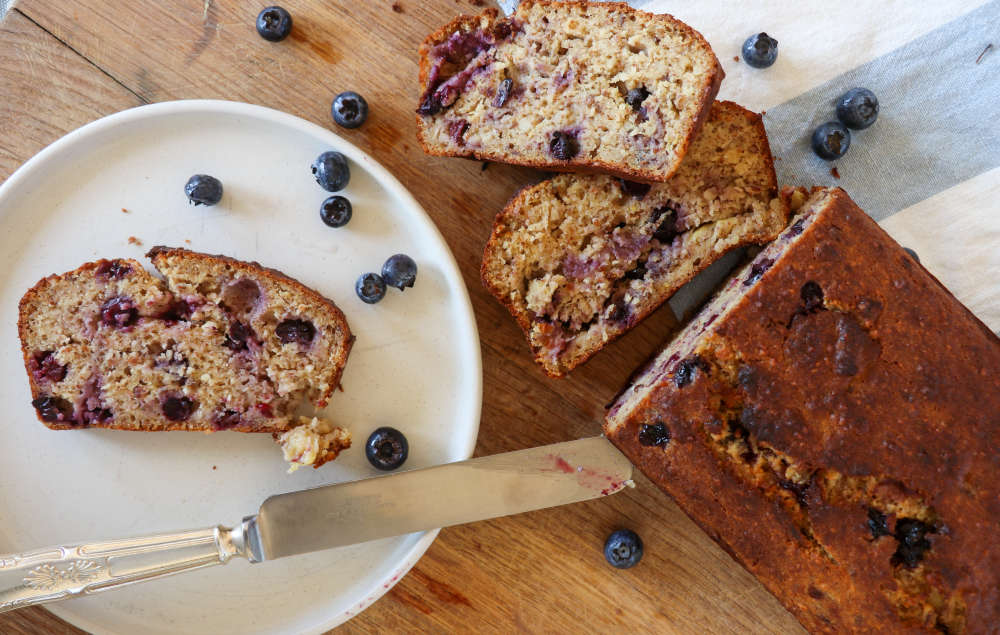 INGREDIENTS:
60ml (2fl oz) coconut oil, melted
100g (3½oz) coconut sugar (or soft light brown)
60ml (2fl oz) lemon juice
Zest of one lemon
2 medium eggs
2 mashed bananas (very ripe)
1 tbsp maple syrup
200g (7oz) almond flour
1 tsp baking powder
A good pinch sea salt
150g (5oz) fresh blueberries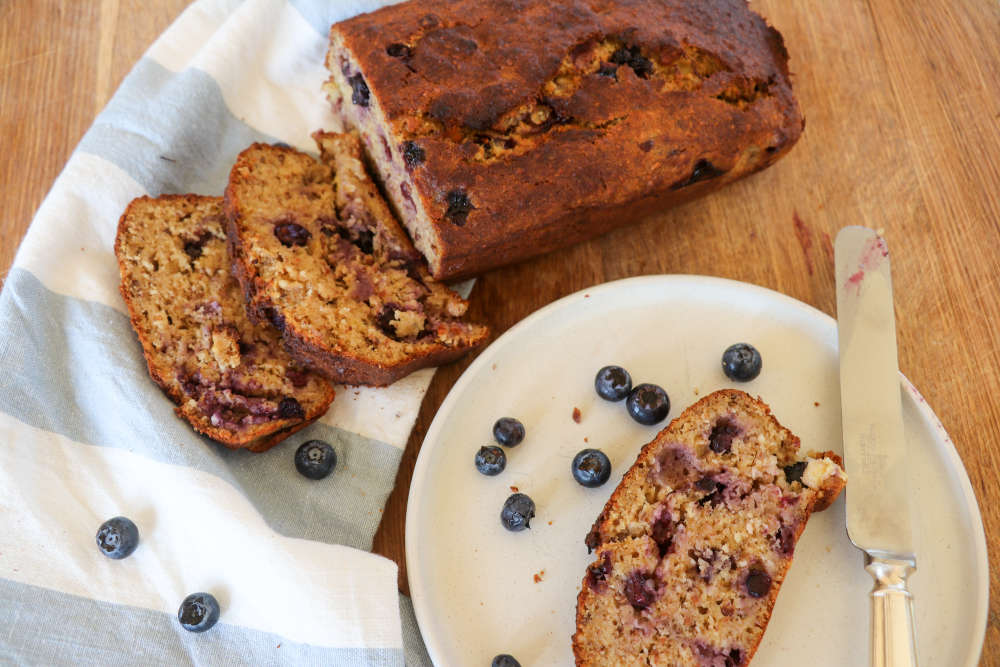 METHOD
1. Preheat the oven to 220C/180C fan/Gas 4 and lightly grease a loaf tin or use a loaf tin liner.
2. Combine the wet ingredients (it's okay to leave chunks of banana).
3. Add in the dry ingredients and fold together.
4. Pour the mixture into the loaf tin and pop in the over for 50 minutes, or until golden brown on top and a skewer inserted to the middle comes out clean.
5. Allow to cool for 10 minutes before transferring to a wire rack. Once fully cool slice, serve and enjoy.