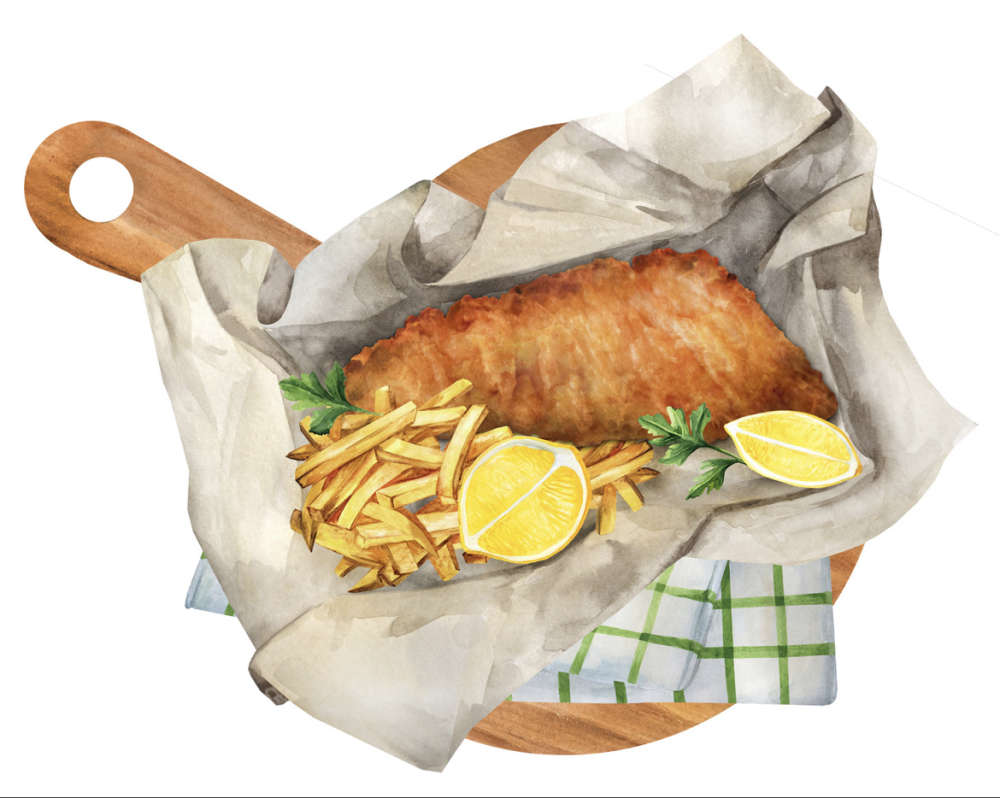 Nothing says you're in Britain better than freshly cooked battered fish and chips, eaten from paper at the seaside.
It's easier than you might think to make your own – and you need very few ingredients.

Before you fry your fish, use the oil to deep fat fry some chipped potatoes.

Ingredients
•125g self-raising flour
•1/2 tsp salt
• 250ml of soda water or cold beer
• 1 litre of vegetable oil
• 4 (1kg) boneless fish fillets, halved
1. Combine the flour and the salt in a bowl. Make a well in the centre and slowly add the soda water or beer, stirring with a whisk until well combined.

2. Add the oil to a large saucepan or wok and heat over medium heat to 200c.

3. Evenly coat one piece of fish in the batter and deep-fry for three or four minutes or until crisp and golden.

4. Transfer to a plate lined with paper towel.

5. Repeat with remaining fish pieces.