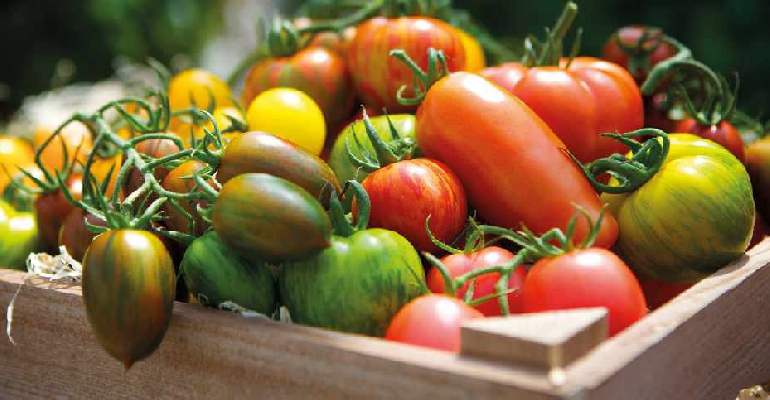 Have you ever tried asparagus just after it's picked? Or milkshake made with milk that's fresh from the cow? No? Then it's time to give it a try!
A new campaign has been launched encourage Islanders to 'try something new' and enjoy Island produce. The 'Let's Buy Local' project aims to get us tucking into the high quality food and drink that's grown or made on our doorstep. It's backed by the Island's producers and farm shops, who have pulled out all the stops to keep us fed during the coronavirus crisis.
The campaign is being funded by Natural Enterprise, an economic and environmental charity based on the Isle of Wight. It's a collaboration with Wight Marque, the food provenance scheme managed by The Royal Isle of Wight Agricultural Society, and Wordsandstuff.co.uk creative agency based in Ventnor.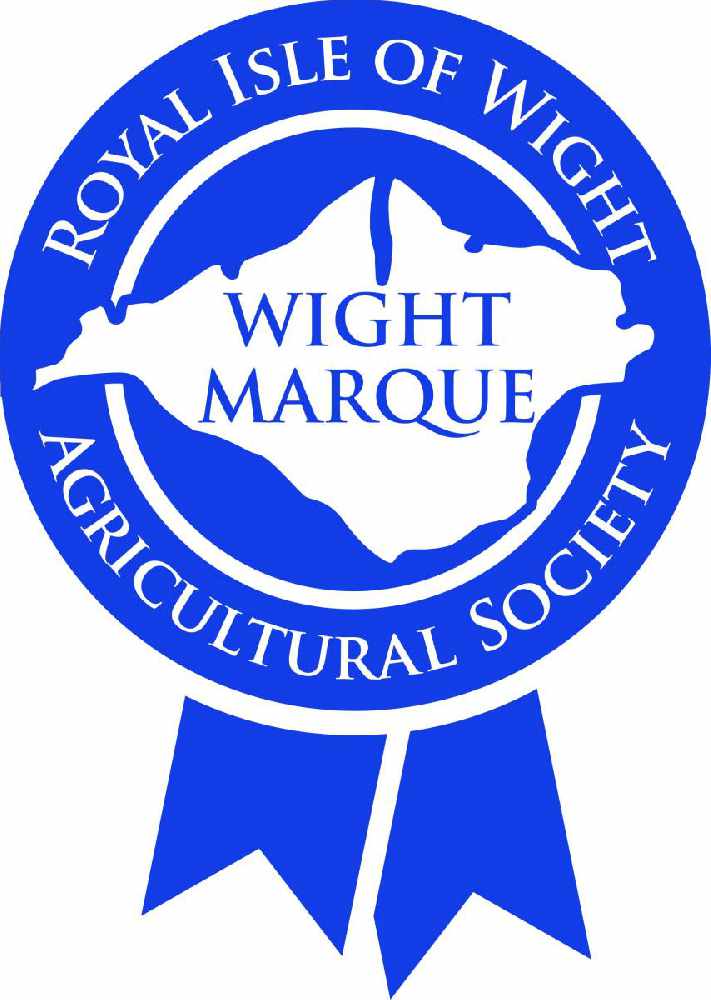 "We're so lucky here on the Island", says Graham Biss, MD of Natural Enterprise. "Our local produce is world class and Islanders get their pick before anyone else. This means that we get to eat the tastiest fruit and veg, the freshest seafood and the most succulent meat. There are also so many artisan producers, who are really passionate about their creations."
Through Wight Marque's Facebook page, Islanders will be offered the chance to review products, try samples, get discounts, and share tips about any new discoveries. "Let's eat for our Island", says Vanessa Langley, the Project Co- ordinator for Wight Marque. "I'm really excited about trying one new product a week, and can't wait to hear how everyone gets on."
Dan Burgess, who runs the I.O.W Espresso Company and Caffé Isola in Newport, urges everyone to give it a go. "You won't just be buying a lovely cup of coffee or a packet of tea – you'll be helping local businesses to stay afloat and keeping the money going around the Island," he explains.
"Have you ever tried Wight Salt? It's made naturally and sustainably from Ventnor seawater.
It's like an early morning bucket of seawater thrown in your face (in a good way!)"
Nuala Grandcourt uses local produce to makes her award-winning Wild Island dressings in Newchurch. "So many people benefit when you shop locally and the quality's there for you too," she says. "The brilliant thing about local produce is that you can see it growing, so you can be sure of its provenance. And you can taste the freshness – the taste is remarkable!"
Isle of Wight Meat Co, based at Cheverton Farm, Shorwell, is a family-run business which encourages Islanders to 'eat better'. The company believes in raising livestock to the highest welfare standards and operating a transparent supply chain from farm to fridge.
Barnaby Edwards, director of The Garlic Farm said: "A challenging consequence of lockdown was our stock-holding of local produce with a dwindling shelf- life. By making these local items that could no longer be sold through farm shop available through our website, we hoped to mitigate loss. The reaction from customers, no-doubt inspired by the 'Let's Buy Local' has been fantastic and we've not only cleared stock but since placed multiple new orders."
Isle of Wight Mushrooms were supplying via wholesalers to customers across the Island throughout 2019 and attending a regular Saturday Farmers' Market in London until time Covid 19 arrived on the scene. The company grows richly flavoured varieties of gourmet oyster mushrooms plus more exotic varieties, including Lion's Mane, Maitake, Shiitake and more. They would love to see Isle of Wight Mushrooms on shelves and kitchen tables across the Island.
Paul Griffin, a Partner at Briddlesford Lodge Farm & Dairy, has been supplying fresh milk, cheese, butter and ready meals to Islanders throughout the lockdown. The farm even sourced toilet roll for their customers while there was a shortage. He says: "When you shop locally, you're supporting your rural economy and putting money back into the Isle of Wight. You're protecting Isle of Wight jobs, and investing in the beautiful countryside, because without farming, the fields would revert to scrubland and you wouldn't see livestock. So let's buy local! You'll be supporting the Isle of Wight, you can feel good about yourself, and it tastes so good too!"