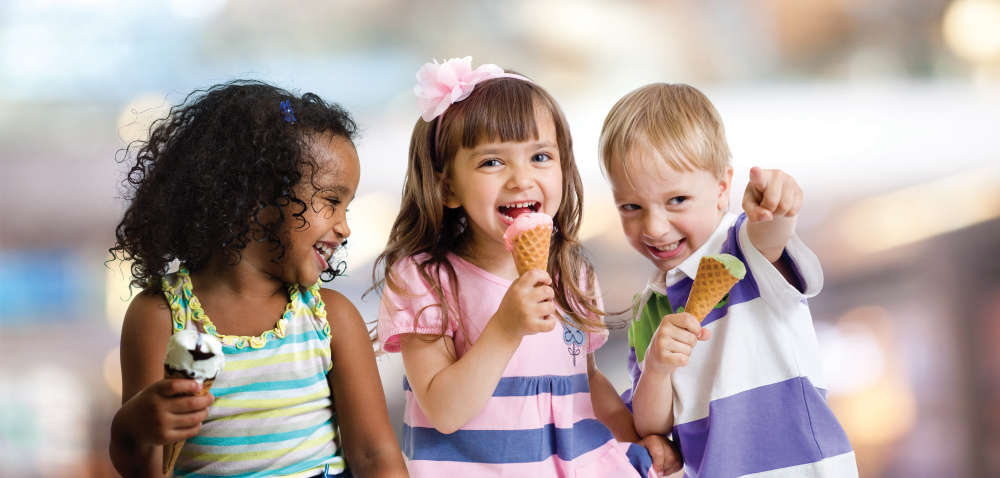 Turn an average summer's day into a fun ice cream parlour adventure with this fun and easy homemade ice cream in a jar recipe, says Sara Whatley.
Summer is not summer without ice cream, not unless you want a mutiny on your hands anyway! And what could be more fun on a hot summer's day than making your very own garden ice cream parlour?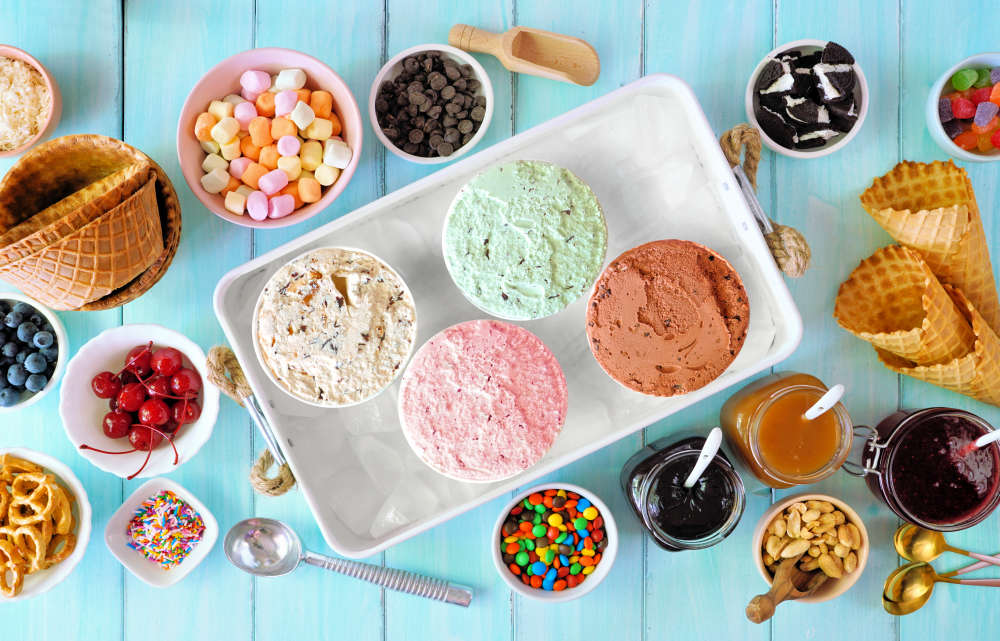 Homemade ice cream can be a bit faffy, but with this super easy recipe it's a cinch, and really fun to make for all ages.
ICE CREAM IN A JAR
Ingredients:
½ cup (4fl oz) double cream
2 tsp granulated sugar
½ tsp vanilla extract
Pinch of salt
Simply pour all the ingredients into a large jar with a lid. Close the lid and shake vigorously for about 2-3 minutes, but check regularly. You want the mixture to thickly coat the back of a spoon and to have expanded.
Freeze for 2-3 hours until it is soft serve consistency. If it gets too hard leave it to thaw for about 15 mins before serving.
TOP TIP
Keep checking the mixture is not getting too thick when you are shaking it – my first attempt produced butter!
While you are waiting for the ice cream to freeze (definitely the hardest part) set up a parlour in the garden. A table, some overhead bunting and an 'ice cream' sign would all set the scene grandly. Then all you need are some wafer cones and/or small bowls or tubs to put the ice cream in, and a selection of toppings and sauces ready to make the ice cream of your dreams.
TOPPING IDEAS
Chopped fruit
Broken biscuits
Fudge bits
Choc chips
Sprinkles
Mini marshmallows
Chopped nuts
Glace cherries
Chocolate and fruit sauces
Squirty cream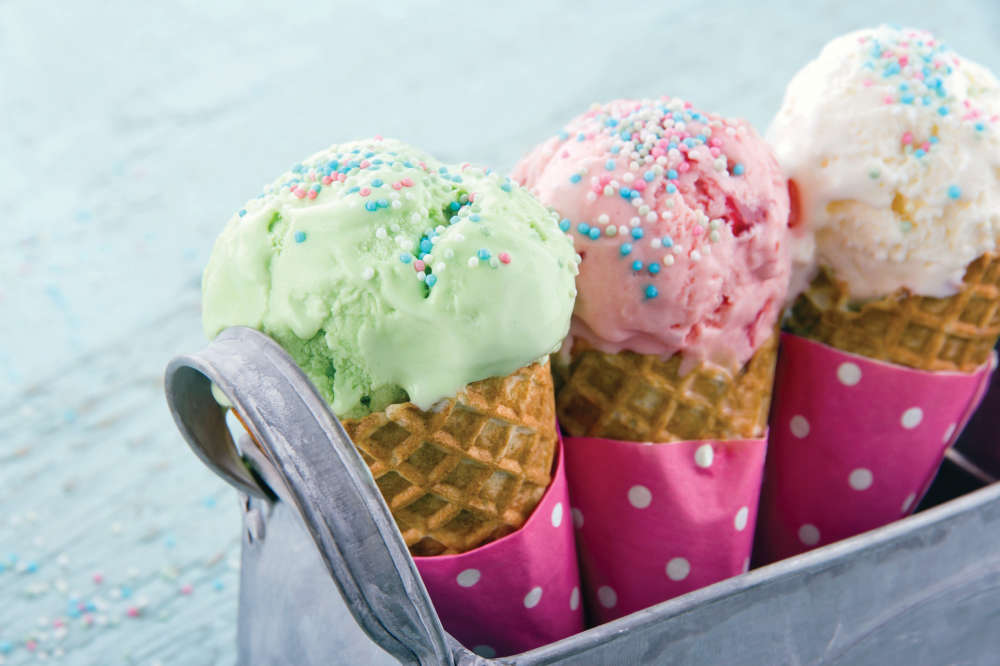 HAHA!
Why do ice creams get invited to all the best parties?
Because they are so cool!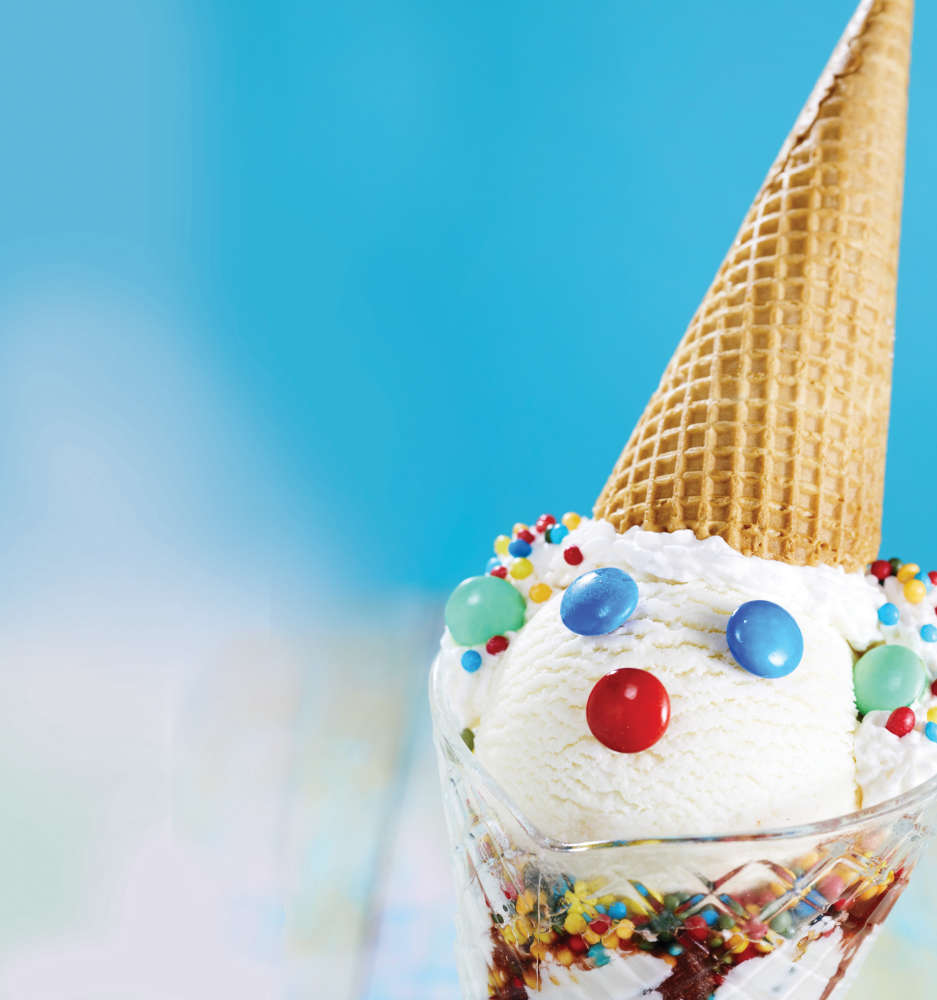 DID YOU KNOW?
The average number of licks to finish a scoop of ice cream is 50, so get ready for a tongue work out!