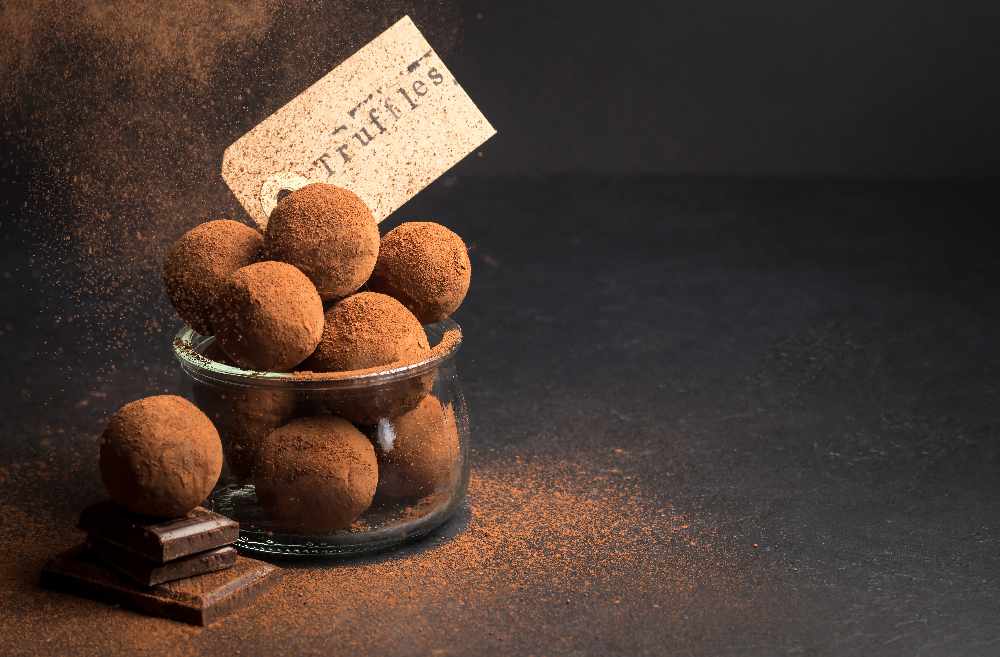 Chocolate truffles make the perfect homemade gift to give at Christmas, or to enjoy yourself while snuggled up in front of a festive film.
INGREDIENTS
225g of high quality chocolate, chopped into small pieces

120ml of double cream

Tsp of vanilla extract

Cocoa powder to coat
METHOD
In a small pan, warm the double cream through on a gentle simmer.

In a seperate bowl, add the chopped pieces of chocolate, before slowly pouring over the heated cream and vanilla extract. Leave to stand for two minutes before stirring into a smooth mixture.

Allow the chocolate mixture to cool, before popping in the fridge to set for two hours.

Once it's chilled, scoop a small amount from the bowl and roll (with clean hands) into a ball.

Line a tray with greaseproof paper and place the balls on the tray, before refridgerating overnight.

In the morning, take the balls out of the fridge and carefully roll them in cocoa powder.

Now they are ready to enjoy! Alternatively, if you are giving these as a gift, pop them in a little gift box, lined with tissue paper.