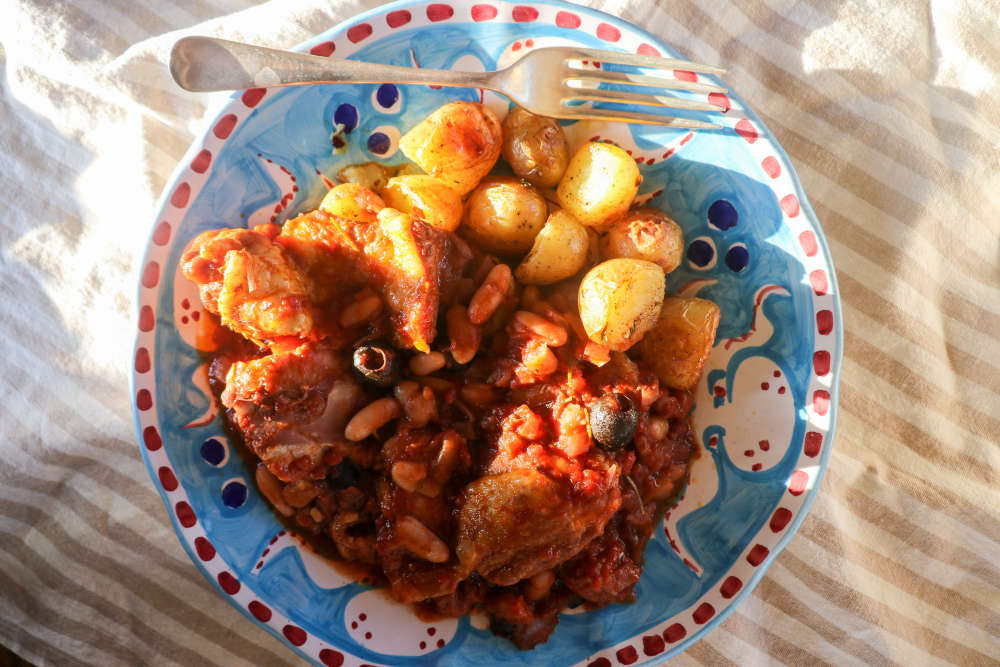 This one-pot supper by Mary Goodsell is a real crowd-pleaser. The tender chicken has all the comforting flavours and aromas of Italy. Serve it up with some rice or roasted garlic new potatoes
SERVES: 4
INGREDIENTS:
2 tbsp olive oii
8 boneless chicken thighs
1 onion, finely chopped
2 garlic cloves, crushed
250ml (8½fl oz) red wine (Chianti is good)
1 tsp chilli flakes
100ml (3½fl oz) quality chicken stock
Handful of pitted black olives
2 x 400g tins of plum tomatoes
1 bay leaf
4 sprigs of thyme
2 sprigs of rosemary
400g can of cannellini beans, drained and rinsed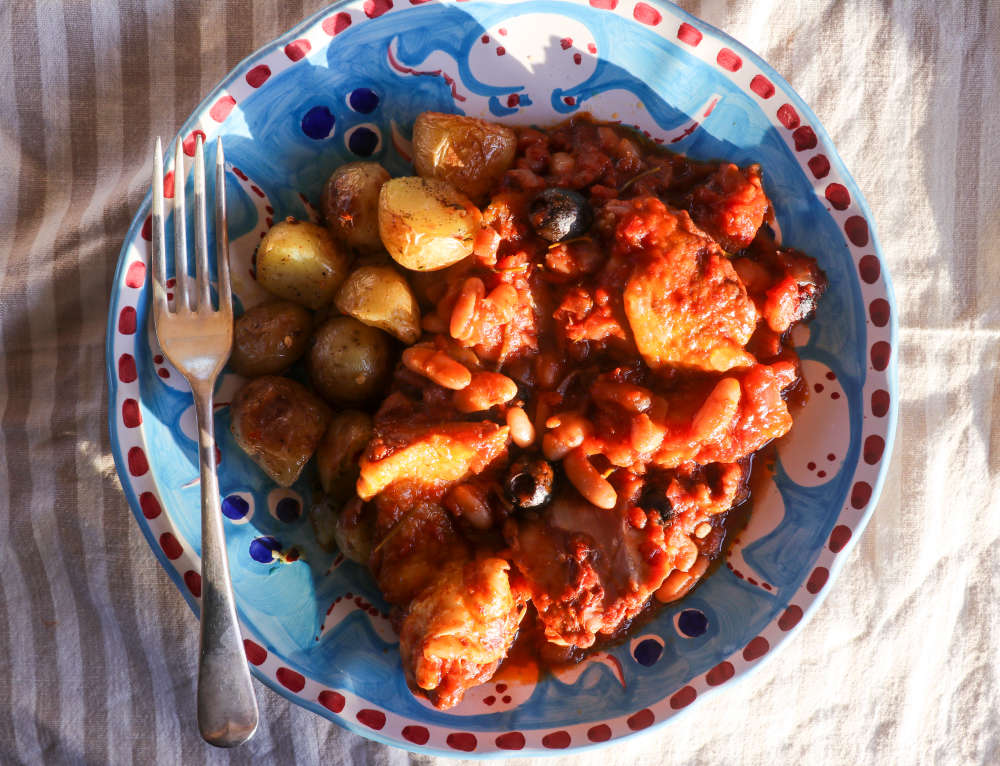 METHOD:
1. Heat the oil in a large, ovenproof casserole dish or saucepan over a high heat. Season the chicken thighs all over and add to the hot pan. Fry the chicken for three-four minutes, turning halfway through cooking until browned on all sides. Remove to a plate.
2. Reduce the heat to medium and add the onion and garlic and fry for three-four minutes until golden and soft.
3. Pour in the wine and let it bubble for two to three minutes. Return the chicken to the pan and add the chilli flakes, chicken stock, olives, plum tomatoes, bay leaf, thyme and rosemary. Season well and simmer for 15-20 minutes until the chicken is cooked and the sauce has reduced to a stew like consistency.
4. Stir through the cannellini beans and season with salt and pepper.