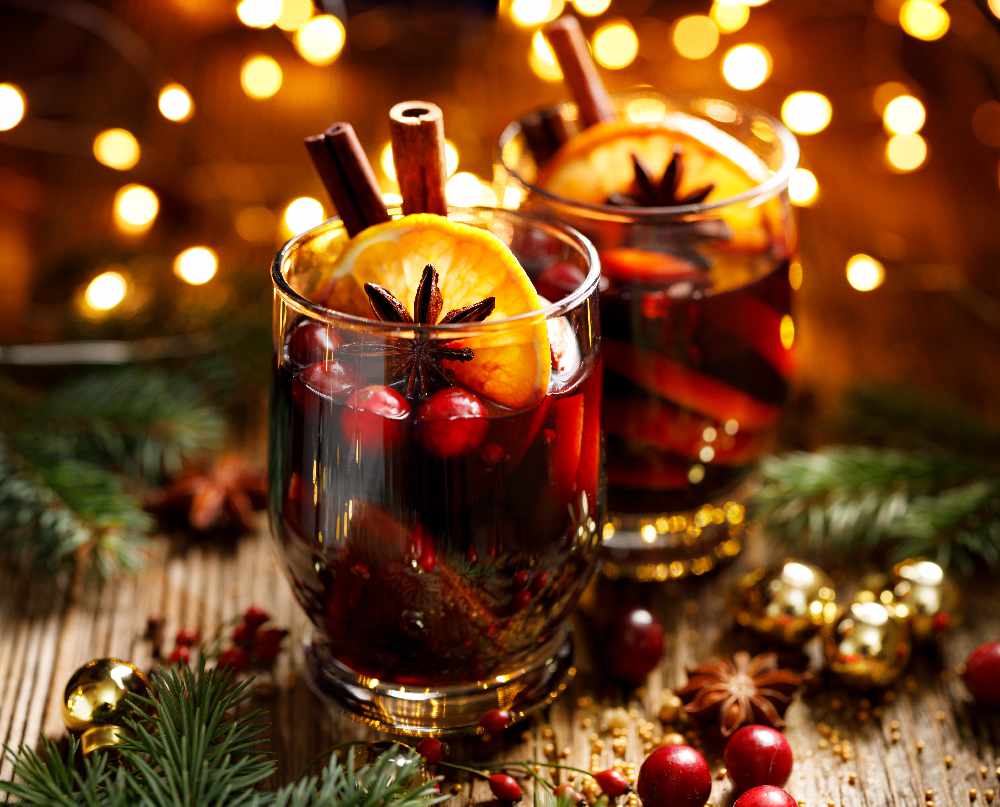 Nothing beats a warm mug of Mulled Wine on a cold winter's day. And enjoying your own home-made batch is even better!
Here's our easy recipe:
Bottle of red wine
50ml Brandy
One cinnamon stick
One clementine
Three dried figs
One star anise
Four whole cloves

Gently heat the red wine in a saucepan, while adding slices of clementine, figs, cloves, star anise and the cinnamon stick.
Once the mixture is gently simmering, turn off the heat and remove the star anise, cloves, figs and cinnamon stick and add the brandy.
Give it a good stir and ladle into mugs, with a slice of the clementine.
Enjoy!