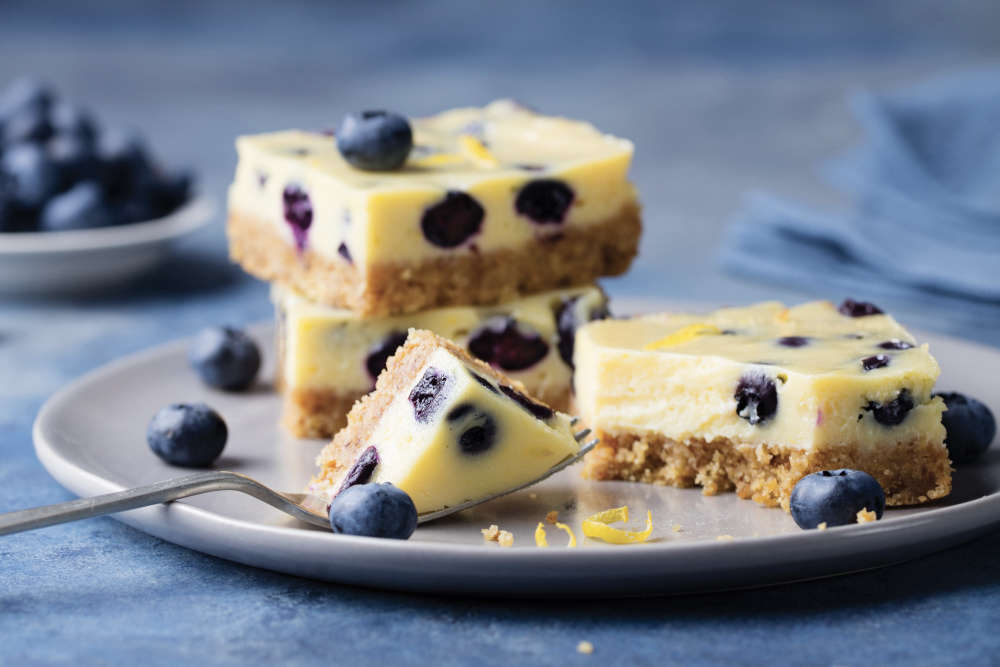 This cheesecake uses coconut yoghurt and plenty of zesty lemon for a healthier, lighter version of what tastes like a very decadent dessert
INGREDIENTS:
For the base
300g oats (lightly toasted on a roasting tray in the oven)
100g melted, cooled coconut oil
50g coconut sugar (substitute option is demerara)
For the topping
360g cream cheese
200g coconut yoghurt
2 tbsp icing sugar
Juice of 1 lemon
Zest of 1 lemon
1 tbsp maple syrup or 2 tsp vanilla extract
200g fresh blueberries
Lemon slices and blueberries to garnish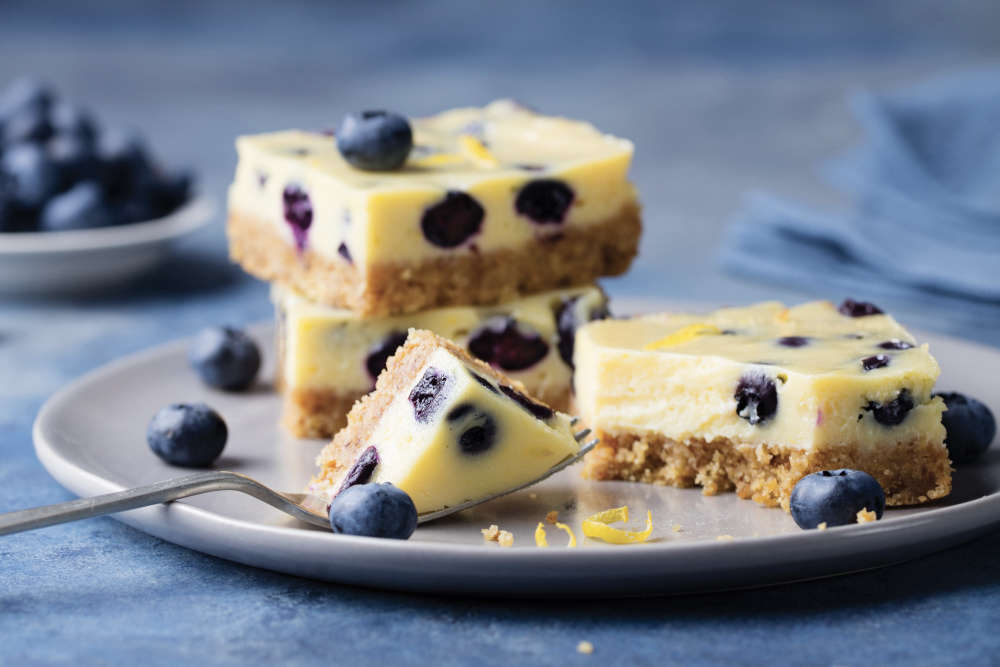 METHOD:
Grease and line a 20cm loose bottomed cake tin.

Blitz half the oats in a food processor, mix the blitzed oats and whole oats together and lightly toast on a baking tray in the oven at 160C for fifteen minutes. Remove from the oven once golden and combine with the melted coconut oil and sugar.

Press the oats, sugar and coconut oil base into the bottom of the lined cake tin and place into the fridge for at least 30 minutes.

Meanwhile, combine the cream cheese, yoghurt, cream cheese, lemon juice and zest, blueberries, icing sugar and maple syrup in a bowl. Lightly crush the blueberries as you do this to release some of the juices.

Remove the base from the fridge and spread the topping over the base. Garnish with lemon and blueberries, then pop back into the fridge to set for at least six hours before removing from the tin to serve.