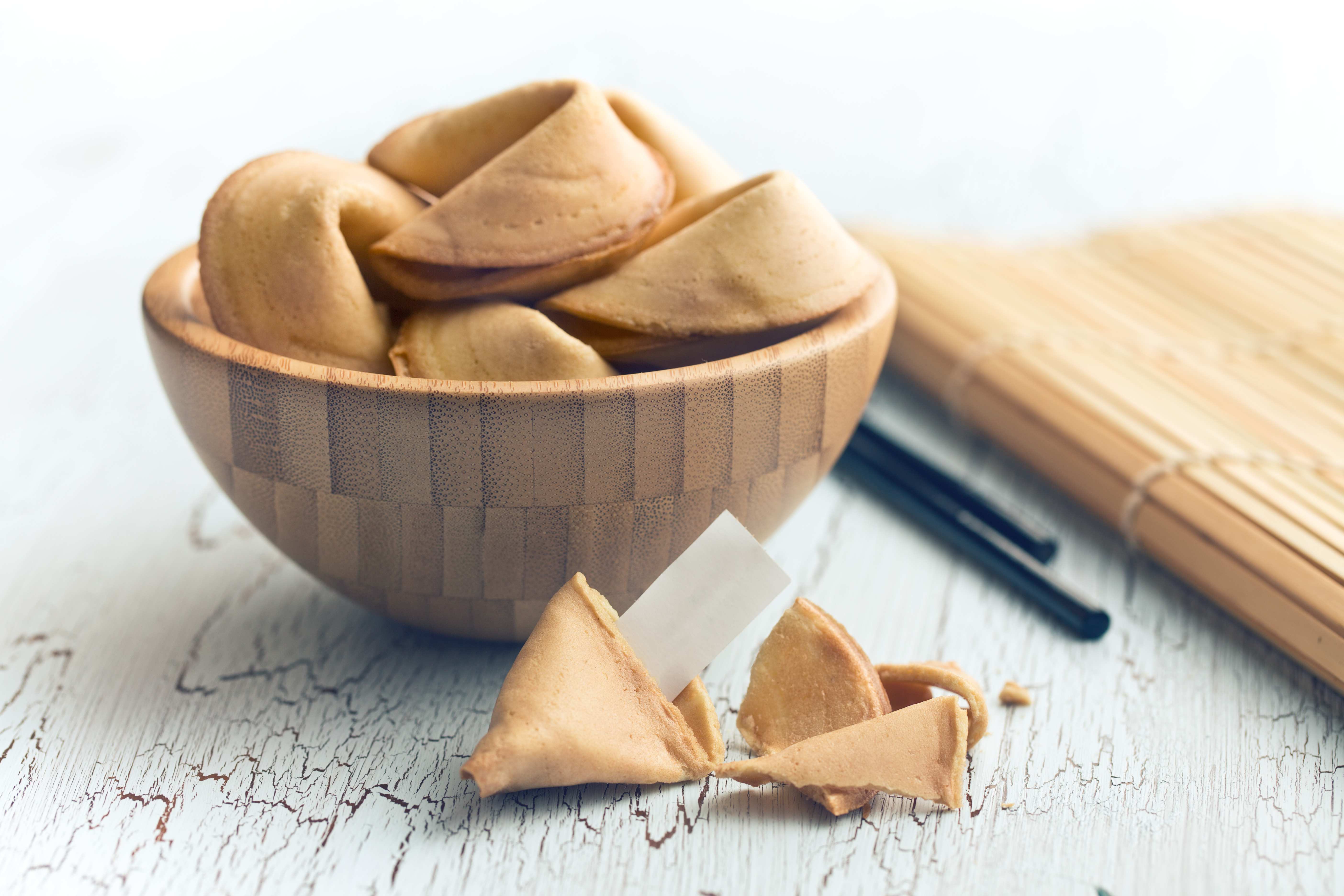 February 12th marks the beginning of the Chinese year of the Ox! Why not celebrate with your family at home, by making and baking your own Fortune Cookies. After all, we could all do with a little luck in 2021!
Makes approximately 14 cookies
Ingredients
Two eggs
100g caster sugar
100g plain flour
1 tsp vanilla extract and 1 tsp almond extract
3 tbsp sunflower oil
2 tsp cornflour
Method
1. Using small strips of paper (about 1cm wide) and a pencil, write a selection of fortunes to pop inside the cookies. You could do this as a family, writing a few each so it's a surprise when you open them.
2. Warm the oven to Gas Mark 4/ 180c.
3. Line a baking tray with sheet of greaseproof paper.
4. Remove the yolks and the shells from the eggs, so you just have the whites left.
5. Now add the vanilla extract, almond extract, water and oil to the whites and whisk for 30 seconds.
6. In another bowl, combine the flour, sugar, cornflour and salt.
7. Whisk everything in both bowls together, before chilling in the fridge for an hour.
8. Take it out the fridge and dribble a small circle, about 10cm wide on to the covered tray. You'll only be able to cook two or three at a time.
9. Pop in the oven for ten minutes.
10. When they come out of the oven, you'll have to work quickly to shape them before they go hard. Place one of your fortunes in the centre and fold the circle in half. Now pinch the sides to seal in place.
11. Using something with a tall edge, like a glass, fold your cookie down to create the classic fortune cookie shape. Hold until it starts to harden. This should take around 15 seconds, now gently placed them down to go crispy.
12. Use the remaining mixture to make the rest of your cookies.