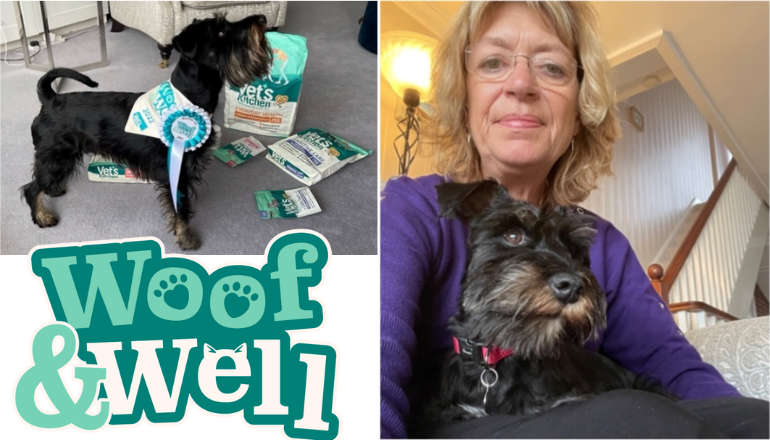 A Miniature Schnauzer and his owner from Cowes are prize winners after entering a national award celebrating the powerful bond between dogs and their humans.
Jennifer Waite, 60, from Cowes lost her husband in 2019 just before the start of the Covid-19 pandemic.
Their adult children had left home and Jennifer found herself unexpectedly and suddenly living alone.
As a result, Jennifer opened her heart and home to eight-week-old Miniature Schnauzer puppy Bertie.
The Woof & Well Awards were launched by Vet's Kitchen in recognition of the contribution dogs make to the health and wellbeing of their family and others.
Bertie and Jennifer's entry immediately tugged at the heartstrings of everyone at Vet's Kitchen who read their story.
Their tale reveals how a dog, even a small one, can drastically change a person's quality of life and be the perfect antidote to loneliness and unexpected heartache.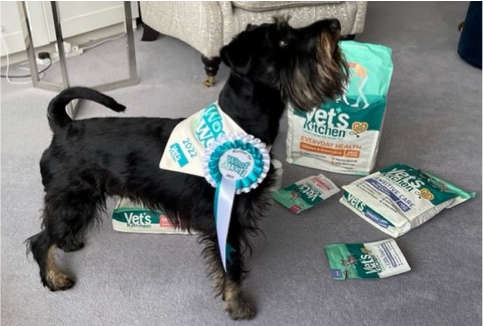 "Bertie (above) has made a huge impact on my mental and physical health," Jennifer explains.
"He gives my days structure and is an endless source of joy. He has kept me company, entertained and cheerful through grief, the two pandemic lockdowns and ever since."
Jennifer and Bertie, now 20 months old, go for three walks a day — opening the door for both to make new friends, another lifeline when living alone.
Bertie has also been instrumental in Jennifer's recovery from a broken leg.
She said:
"In 2020 I broke my leg and subsequently had to have a second operation in April 2021.
"My physiotherapist believes my leg's good recovery is partly due to the three walks a day Bertie and I do - come wind, rain or shine! Bertie has been the best physiotherapist!
Laura Shears, MD of Vet's Kitchen, added:
"We thought it was time to give our dogs recognition for their love and loyalty.
"Humans and their canine companions have always made for a winning team and more than ever in recent times, we have relied on them for the emotional support we need.
"Bertie is such a special pup and we wanted to recognise how much this little dog has given to Jennifer and made the biggest difference to a life."