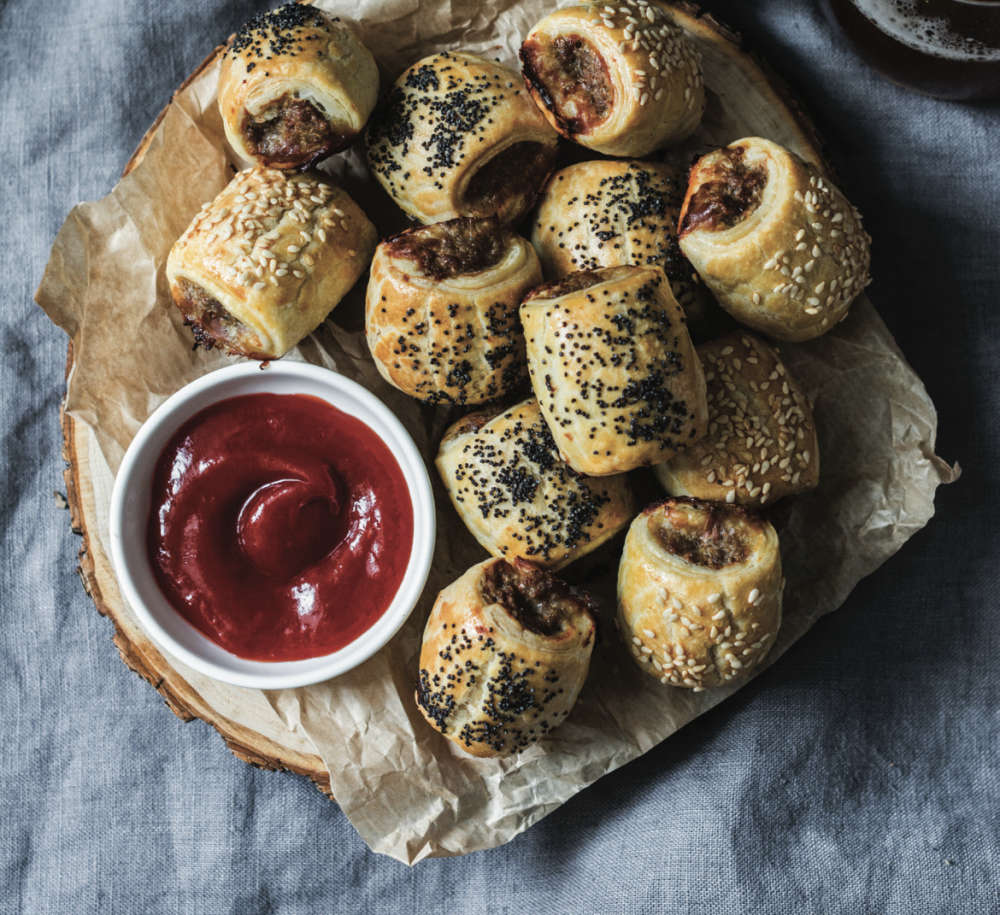 Sausage rolls are often enjoyed as a quick snack, fresh from the oven – or make the perfect addition to any summer picnic, when chilled.
Here's how to make your own:
Ingredients:
500 grams of ground pork sausage
1/2 onion, finely chopped
2 cloves garlic, minced
2 tbsp. chopped fresh parsley
1/2 tsp. dried thyme
1/2 tsp. dried sage
1/2 tsp. salt
1/4 tsp. black pepper
2 sheets puff pastry
1 egg, beaten
Sesame seeds (optional)
Method
1. Preheat your oven to 400°F (200°C). Line a baking sheet with parchment paper and set aside.

2. In a mixing bowl, combine the ground pork sausage, chopped onion, minced garlic, parsley, thyme, sage, salt, and black pepper. Mix well with your hands until everything is well incorporated.

3. On a lightly floured surface, roll out each sheet of puff pastry into a rectangle, about 10 inches by 12 inches. Cut each rectangle into four equal pieces.

4. Divide the sausage mixture into eight portions. Take one portion of the sausage mixture and shape it into a long log, about the same length as the short side of the puff pastry rectangle.

5. Place the sausage log on one end of a puff pastry rectangle, leaving a small border around the edges. Roll the pastry around the sausage, pressing the edges together to seal.

6. Repeat with the remaining sausage and pastry pieces.

7. Brush the tops of the sausage rolls with beaten egg and sprinkle with sesame seeds, if desired.

8 Cut each roll into four equal pieces, and place them on the prepared baking sheet.

9. Bake the sausage rolls for 20-25 minutes, or until they are golden brown and puffed up. Serve warm or at room temperature.