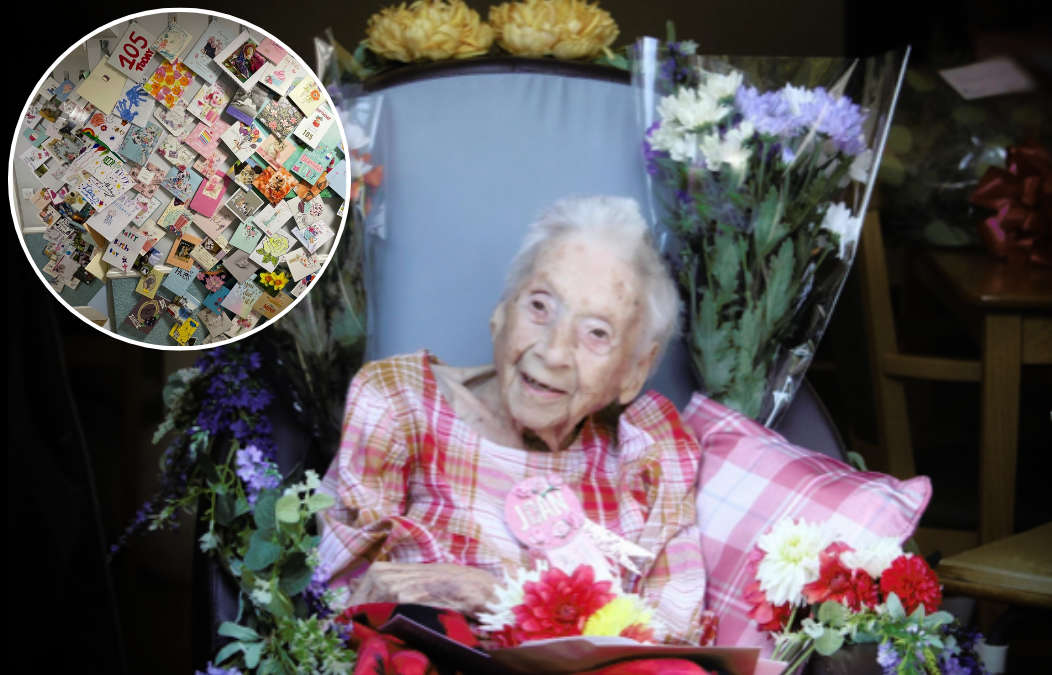 Thousands of well-wishers from across the world have helped make an Isle of Wight care home resident's 105th birthday one to remember.
Joan, who lives at Blackwater Mill Residential Home, celebrated the milestone occasion on Saturday (17).
More than 2,300 cards were sent to mark her big day — they came from all over the world, including USA, Canada, Australia, Germany, Spain, Italy, France, Switzerland, Sweden, Norway and even The Netherlands.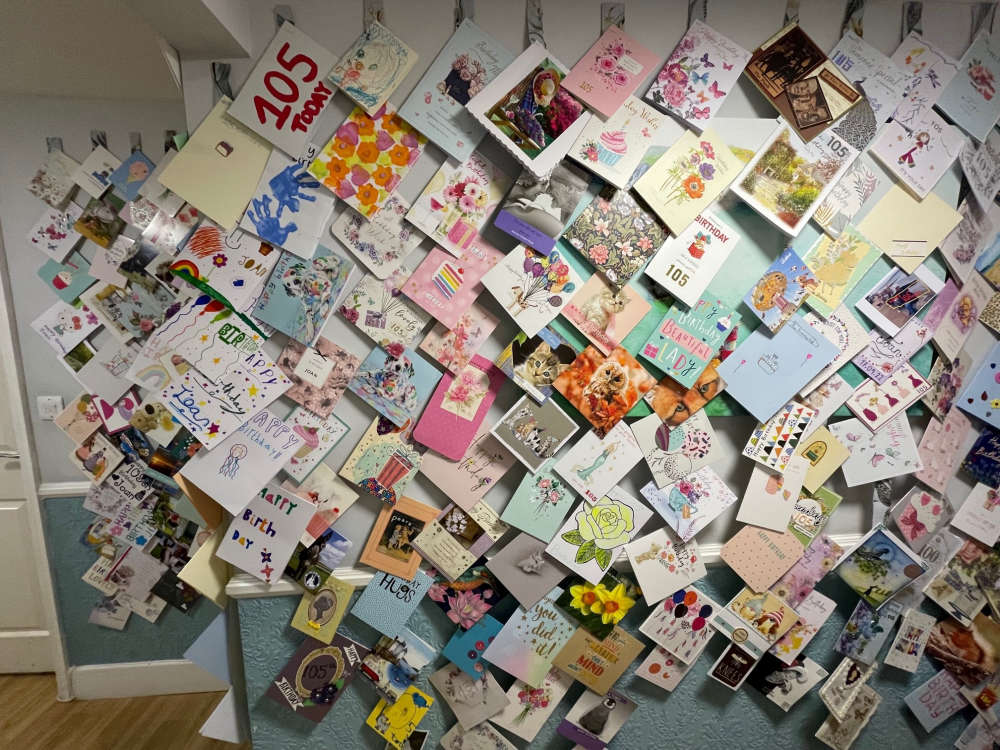 As well as from the Isle of Wight, cards were also received from Scotland, Northern and Southern Ireland, Wales, The Channel Islands and every county in Britain.
Staff at the home say they were "overwhelmed" with the response and some of the messages were so beautiful, they were even moved to tears.
An influx of cakes, balloons, chocolates, scarves, slippers, blankets and many other gifts meant Joan had a "marvellous" day, they said.
Islanders rallied around one of their own following an appeal from the care home, which asked for help as Joan has outlived most of her family and friends.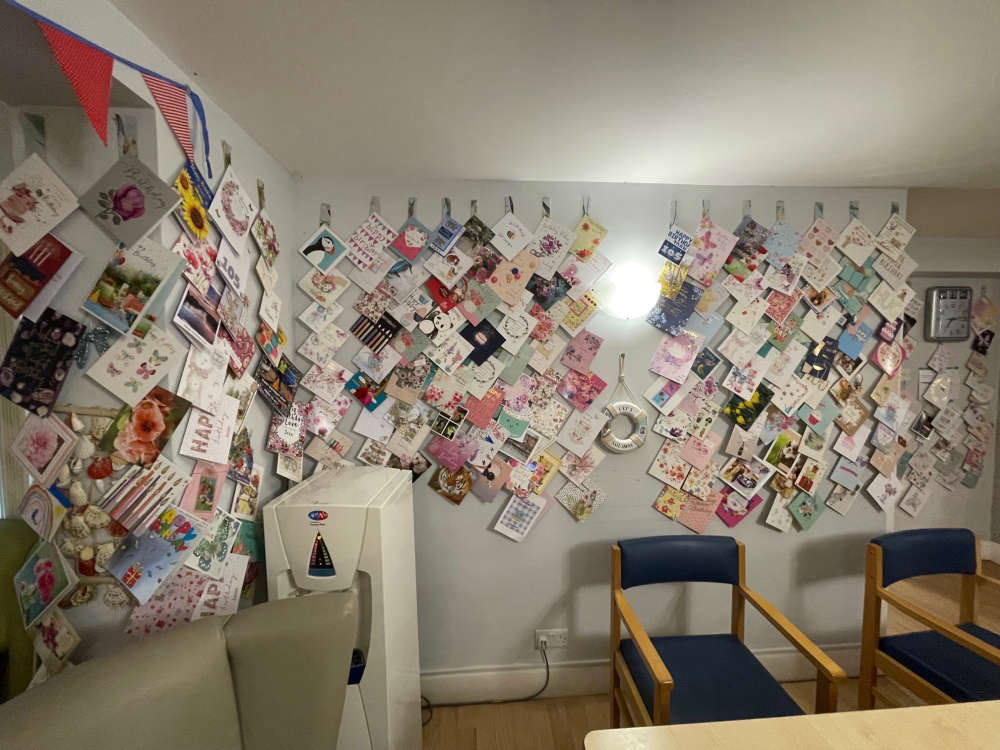 On the day Wight Ices ice cream van, IW bikes and Trikes club, two vocalists and even a saxophonist also made an appearance.
Local Co-ops stores also sent a bottle of champagne each, taking Joan's overall total to seven.
She had treats and visitors on Friday, Saturday, Sunday, Monday and Tuesday.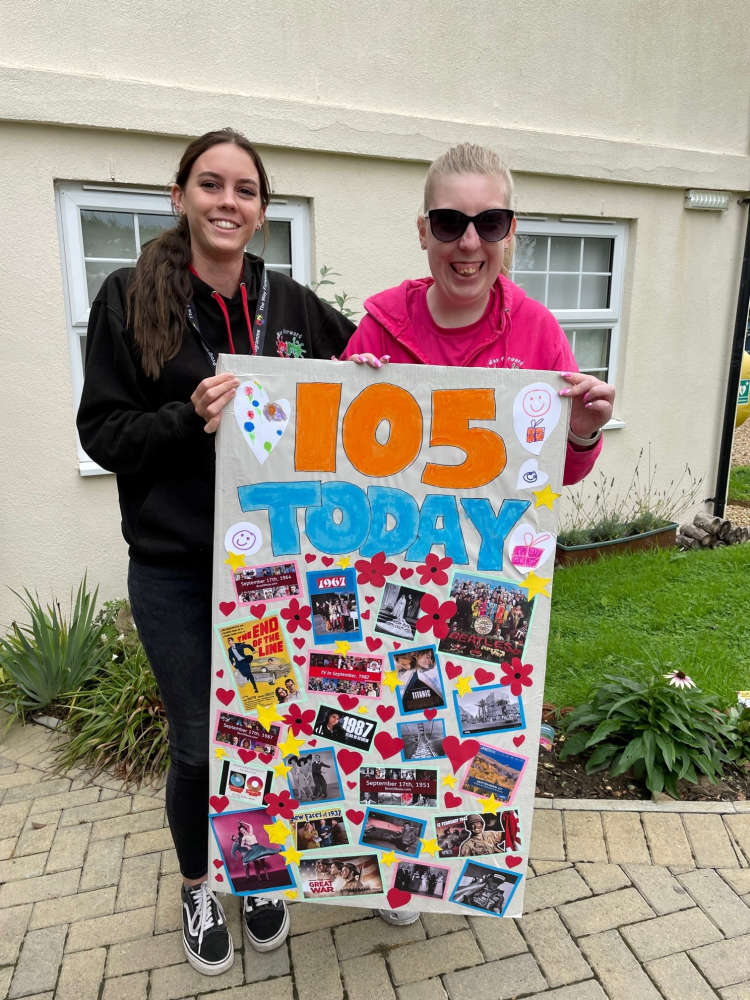 A spokesperson for the care home said:
"It is really heart-warming, to know that so many people cared enough to send cards to someone they didn't know.
"We would just really like to thank the Island community for all the amazing gifts, visits and entertainers, they have been so amazing, and Joan had the most fabulous birthday thanks to them.
"We thank the wider community, and the global community for their thoughts, well wishes and cards and gifts. When we sent out an appeal on a local Facebook group for 105 cards for Joan, no one ever expected this response, it really restores your faith in humanity – there are so many wonderful and caring people out there."
Staff say many hours were spent stapling cards onto strips of wallpaper around the home.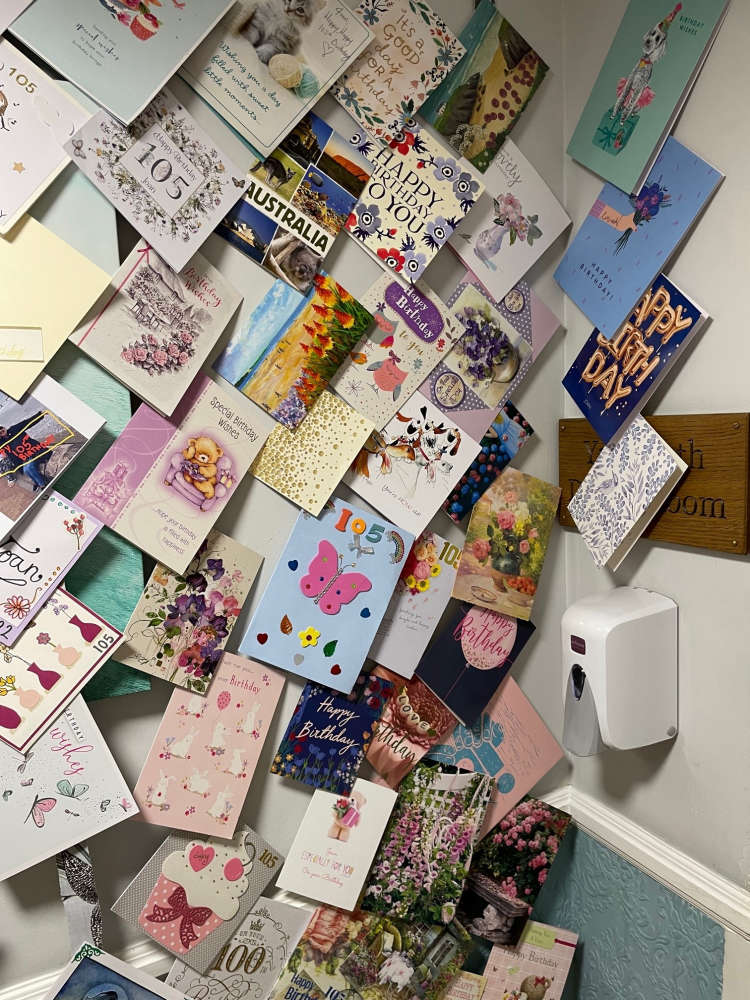 The occasion lifted the atmosphere, and other residents and staff helped open cards, hang them up, and spent time looking at them all, they said.
"The day itself was magical, she had visitors and entertainers that sang to her one-to-one and spent some time with Larry her golden retriever.
"She felt overwhelmed and lucky and spoiled by it all, and was very tired by the end of it all!!"