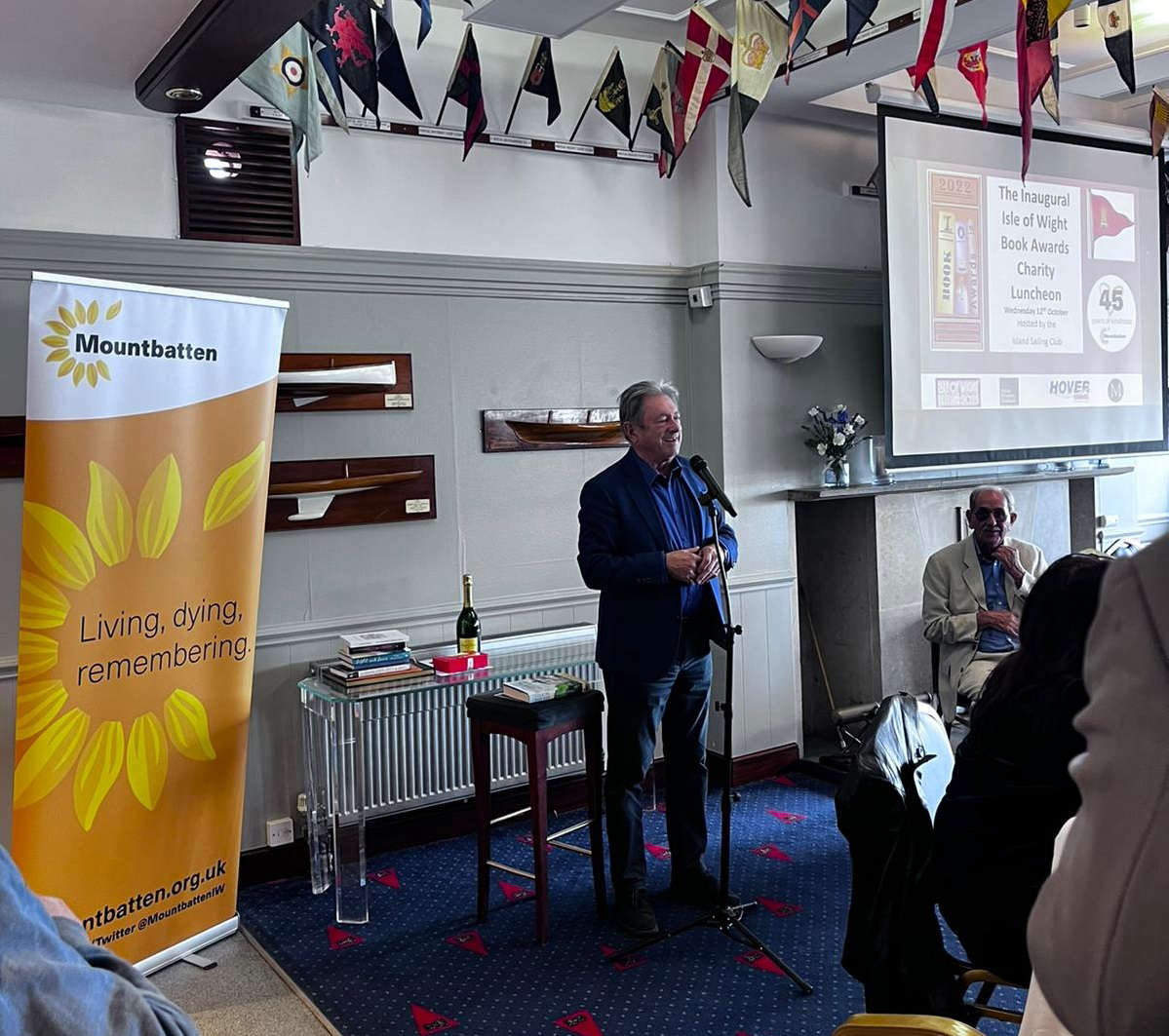 The winners of the inaugural Isle of Wight Book Awards were revealed at a charity lunch in Cowes yesterday (Wednesday).
The lunch — which raised more than £1,300 for Mountbatten — was held at the Island Sailing Club.
Winners were announced by three critically-acclaimed authors in three categories: Fiction, judged by Hunter Davies, Children's Books, judged by Alan Titchmarsh and Non-Fiction, judged by Joanna Trollope.
Winner of Fiction: Marion Carmichael for Green Grass Stockings.
Winner of Children's Books: Meg L. Hewison for My Friends by the Beach.
Winner of Non-Fiction: Kenneth Hicks for An Island Legacy.
The authors of all the books shortlisted were given a certificate, while the winners each received £100.
At the end of the lunch the overall winner of the Isle of Wight Book of the Year 2022 was announced. Kenneth Hicks received £500 courtesy of David and Patsy Franks of Cowes, for An Island Legacy. Kenneth kindly donated all of his winnings to Mountbatten.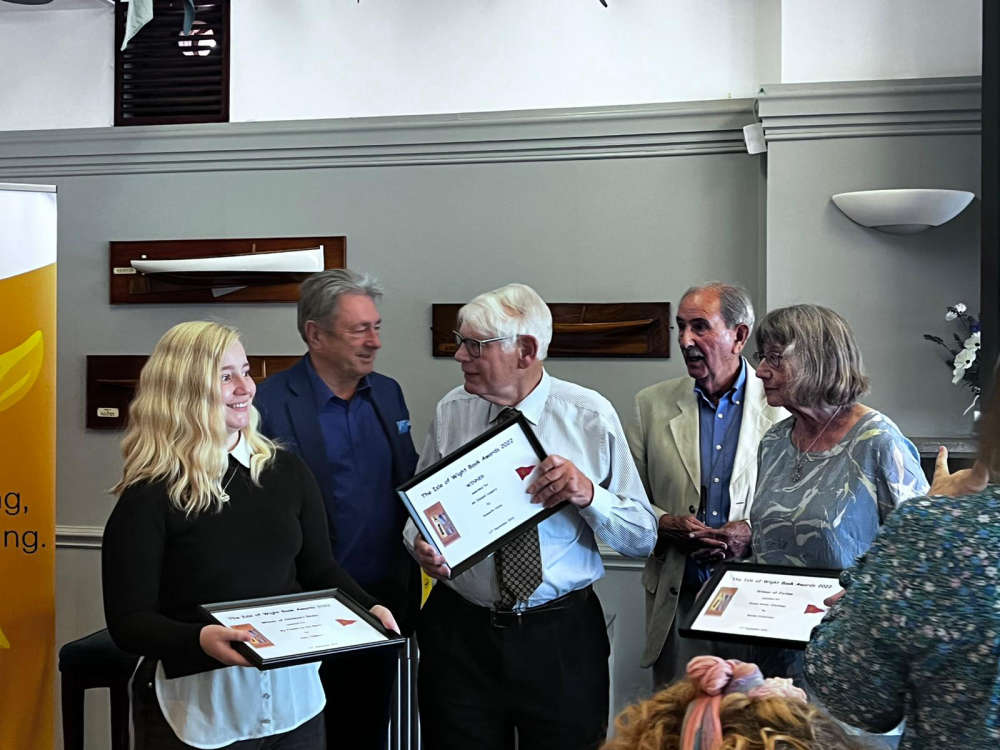 Judges and winners from left: Meg L. Hewison, Alan Titchmarsh, Kenneth Hicks, Hunter Davies and Marion Carmichael
The object of the Isle of Wight Book Awards was to encourage people who know and love the Island to share their own memories, experiences, family stories, local histories or write about their interests and research.
The content of the books must have in some way related to the Isle of Wight.
Alan Titchmarsh said:
"It's great to have the Isle of Wight Book Awards now as an institution, and hopefully it'll carry on year on year.
"We've had some amazing authors in today who are thrilled to bits to be recognised for the work they've done — and also the way in which they promote the Island and show that it's a place that is rich in ideas and stories."
A raffle included prizes such as a bottle of champagne, a meal for two at The Heron in Ryde, meal for two at The Dell, ride for two at Wight Karting plus the shortlisted books.
The awards — which were supported by Hovertravel, Isle of Wight Festival, Hose Rhodes Dickson, Medina Bookshop and Monkton Arts — were non-profit making.
Organisers confirmed the event will be returning in 2023.