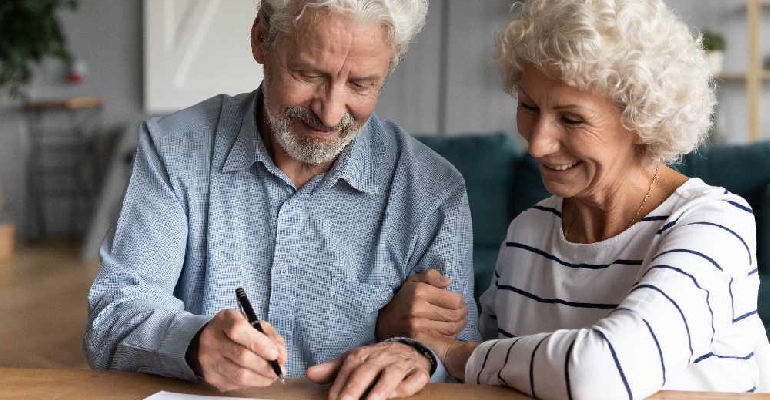 When the lockdown was announced earlier this year, Solicitors all across the country were hard at work, writing Wills for people who, fearing the worst, wanted to make sure their affairs were in order should they fall ill.
ADVERTISEMENT FEATURE
Thankfully after a difficult few months, with the virus now in retreat, people are gradually starting to get back to normal. However it remains vitally important that people still consider the need to make a Will to ensure their loved ones, or chosen charities benefit in the manner they would like them to.
If someone does not make a Will then they are known as 'intestate' and the intestacy laws laid down by government will apply to their estate on their death. It may well be that the intestacy laws mean that their estate will be inherited by their chosen relatives. However, there are many instances when this would not be the case.
It is terribly sad to see families fall out when it would have been the very last thing their relative would have wanted, but unfortunately this happens more often than you would think. The law is somewhat rigid and it can not take into account everyone's personal circumstances. Therefore if you do not make a Will and you have very few living relatives it could be that your distant cousins stand to inherit on your death, you may not have met them, or you might not like them! Your preference may be to leave money to charity, in which case you would need to make a Will to ensure this happens.
One common misconception is that unmarried partners, which are sometimes referred to as 'common-law partners', will inherit from the estate of their partner. This is not the case and they will not inherit anything at all, aside from any assets they held jointly with their partner. This can lead to some truly unjust outcomes, as can be seen with the example of Mr Brown and Mrs Smith below:
Mr Brown and Mrs Smith are in their 80s and have been in a relationship together for 40 years. They have always considered that they live together 'as man and wife', although they have never actually married. They live in a property owned solely by Mr Brown with a value of £200,000. Mr Brown and Mrs Smith run a joint account for household expenditure, but never let the balance get too high. Mr Brown has two sons from his previous relationship. Mr Brown passed away suddenly before he made his Will, it was always on his 'to-do' list but he always let other tasks leap frog over it. If you had asked him before he died he would have said he wanted Mrs Smith to live in his house after his death, so that she could live out the rest of her days in comfort. He only wanted his sons to inherit after Mrs Smith had passed away. However, because Mr Brown did not make a Will his two sons inherit everything now, apart from the joint account. If Mrs Smith can not reach an agreement with Mr Brown's two boys she will have to start legal proceedings if she wants to receive anything from Mr Brown's estate, which in her 80s Mrs Smith will find quite stressful. If Mr Brown had made a Will then he and Mrs Smith would have had the peace of mind that Mrs Smith would be well provided for on his death.
No one likes thinking about death, let alone their own. However, it is important to remember the need to provide for those you would want to inherit on your death, otherwise this will be left to the laws of intestacy to decide for you.
Glanvilles Damant Legal Services offer a free, no obligation Will review, please give us a call to make a telephone or zoom appointment 01983 213802 or email on kate.gould@gdlegalservices.co.uk.