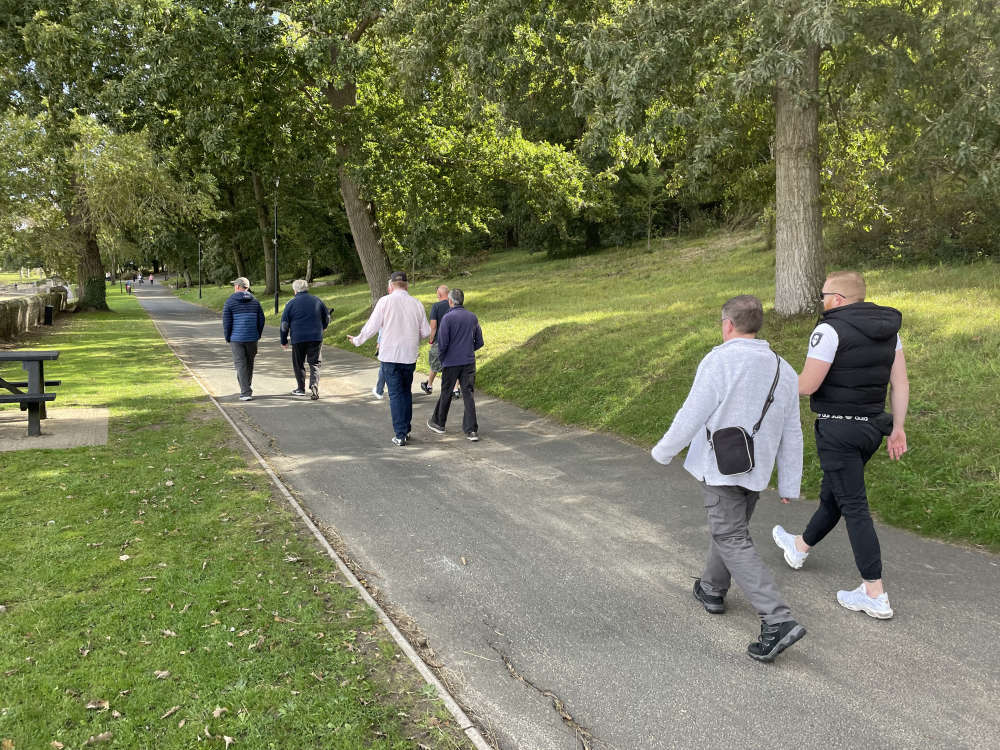 Men Only IOW knows how much easier it is for some men to open up when out and about. That's why the charity has set up a weekly walk, from Puckpool, which gives men here on the Island the opportunity to get outdoors and get any stresses they're experiencing off their chests.
Peer-led guidance will allow walkers to hear how other men in similar situations have worked through the darkness.
The team behind Men Only IOW says it's confident that making the opportunity to share – either by talking or listening – men will be able to feel more themselves. During a Walk & Talk, men can share experiences and emotions without judgment and learn that it is ok not to be ok. It's ok to feel emotional.
Men Only IOW can offer support or some company, all in a safe and non-judgemental way.
Walk & Talk is free, so why not go along and see how it might benefit you. The group meets every Sunday at 1pm outside the Old Barracks Cafe at the entrance to Puckpool Park, Puckpool Hill, Seaview PO34 5AR.
You're also invited to stay for a brew afterwards; it's on Men Only IOW!
Karl Hart, the founder/Director, said: "Our Walk & Talk group aims to provide a safe place for men to talk, share, and get advice without judgment. It's an opportunity to get out of the house, get some fresh air, chat, and meet new and interesting people. Or you can simply enjoy the walk and the scenery!"