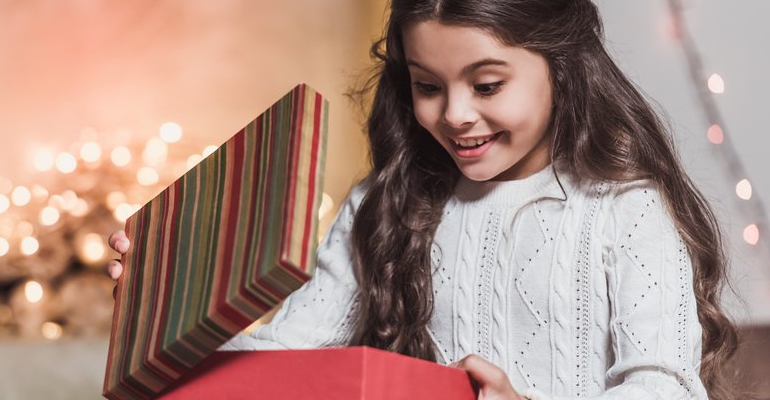 Can you believe it's nearly Christmas?! And after the year it's been, it seems like we all deserve a treat. Here's our picks for the best gifts on offer for your children this year...
1. Nintendo Switch (£279.00)
If you're after a family gift for kids of all ages and enjoy some feel-good classics, the Nintendo Switch is for you. It's been out a couple of years, but is still proving hugely popular, due to its ability to work both as a wired console and a portable device. A good pick if you enjoy Super Mario.
2. LEGO classic kit (£26.95)
Moving away from the video games now, you can't go wrong with LEGO, and this classic box for a very reasonable price is perfect for any young child wanting to start a building block collection, or for an older kid wanting to add to their existing treasure trove. LEGO also makes a great family activity and it's surprisingly fun for adults!
3. Barbie Fresh n Fun Food Truck (£49.99)
One of the most popular toy brands for young kids, Barbie's latest venture sees the famous doll opening her own fast food truck. A perfect choice for young children after their first plastic toy.
4. Uno Showdown (£15.99)
This new take on the classic card game should prove fun for all the family. There's some serious unexpected fun with this one! An ideal recommendation for post-Christmas dinner games.
5. Star Wars The Child Animatronic Edition (£45.00)
Any big Star Wars fan will recognise this little guy! Arguably the real star of the franchise's live-action series, The Mandalorian, this furry creature stayed in everyone's hearts after arriving on our screens last year. And now, you can have one of your own, complete with walking and talking movements!
6. Back to the Future DeLorean Toy (£39.62)
If you're after a parent and child activity to do together, this blast from the past is a perfect choice to teach younger kids about one of the greatest franchises of the 80s. Enjoy some basic building block fun while pretending to travel in time!
7. KidiZoom Studio (£59.99)
Looking to introduce the kids to the world of technology without the complications of social media or smartphones? These HD cameras with mini-tripods are a perfect way to get them feeling like mini-celebrities, while also having a lot of fun in the process!
8. Present Pets Fancy Puppy (£54.99)
If the baby Yoda wasn't quite your thing, these animatronic puppies are adorable and perfect for young kids! Great for having around the home and for racing if you've got a pair!
9. Sony PlayStation Classic Console (£69.91)
If you're after a gaming console that's more retro than the current (and more expensive) items on the market, your little ones will love a trip back to your own younger days with this revamped original Playstation. With 20 in-built classics, it'll make for hours of fun!
10. Trivial Pursuit Family Edition (£24.96)
Finally, a classic for the whole family to enjoy! One of Amazon's top choices, the family edition of this classic game has cards for both adults and kids to keep things fair and fun, and is perfect when you're feeling stuffed after the Xmas dinner!