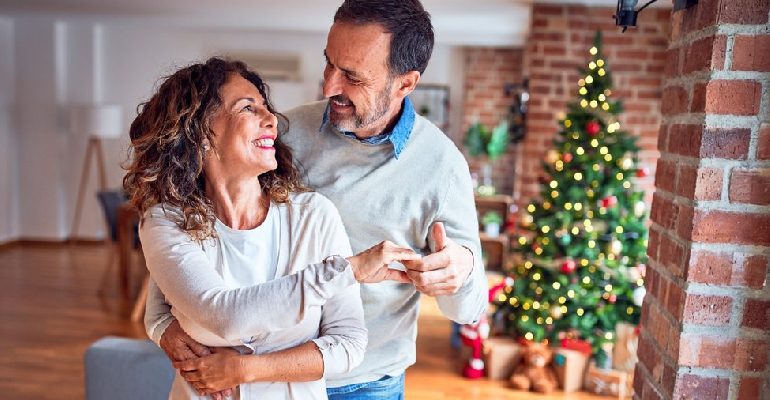 With another lockdown currently upon us, it's not particularly nice having to stay at home all the time. But there's no need to live in discomfort, with plenty of options to enhance your home, especially as winter approaches. Here's our picks to get the perfect set-up...
1. Outdoor Metal Firepit (£34.99)
If you're fortunate enough to have a garden or outdoor space, this is the must-have item to help you get outdoors over the winter season. Fantastic for barbecuing on, or for just keeping warm!
2. Amazon All-new Echo Dot - 4th generation (£59.99)
Anyone who's on Amazon will have heard of Alexa, the go-to voice entertainment system for information, music and more! There's now plenty of devices you can get her on to keep up to date with what's happening in the world, including this new 4th generation Echo Dot.
3. Fire HD 10 Tablet (£149.99)
This handy tablet is great to have around the house, and has access to a number of popular apps, including Netflix, Spotify, Prime and more! It's also significantly cheaper than the Apple iPad.
4. CosySpa Inflatable Hot Tub Spa (£299.99)
If you didn't get a chance to get away this year with everything happening, these luxury hot tubs really give the feel of being abroad, and have proved exceptionally popular during lockdown!
5. ZXCVB Outdoor Patio Heater (£13.99)
As much as we'd love to stay outdoors all the time it is getting rather chilly. Thankfully, this outdoor heater should keep you feeling warm through the colder months when you need some fresh air! It's easily portable and very reasonable in price too!
6. HOMCOM 12 Bottle Wine Cooler (£119.99)
While it's been more difficult to go to a bar or restaurant with restrictions in place this year, many people have been enjoying a drink at home. And there's no better place than to store your selections than with this luxury wine cooler.
7. The Hot Seat, Heated Portable Chair (£69.00)
If an outdoor heater's not enough to keep you feeling warm, these portable chairs are a godsend for the winter months! With a built-in heating system, as well as plenty of storage and comfort, they're the perfect solution to getting outdoors when it's cold.
8. MEETYOO Women's Thermal Underwear Set (£24.98 - £26.98)
When we went into lockdown earlier this year, many people started taking advantage of the government's allowance of outdoor exercise once a day. As it's going to be a lot colder this time around, feel free to get ahead of the game with these light thermals.
9. Projector APEMAN Mini Projector Pocket Size (£189.99)
If we do end up stuck at home, this is the perfect item for entertainment. This little gadget is able to broadcast home cinema for you in any room of your choosing, including outdoors!
10. Dawsons Living Ultra Wine Glasses - set of 6 (£17.99)
You've got the outdoor space cosy and warm, a movie on the go and the wine chilling in the cooler - now you just need something to drink it out of! These wine glasses are ideal for most occasions and suitable for most varieties of wine to enjoy.