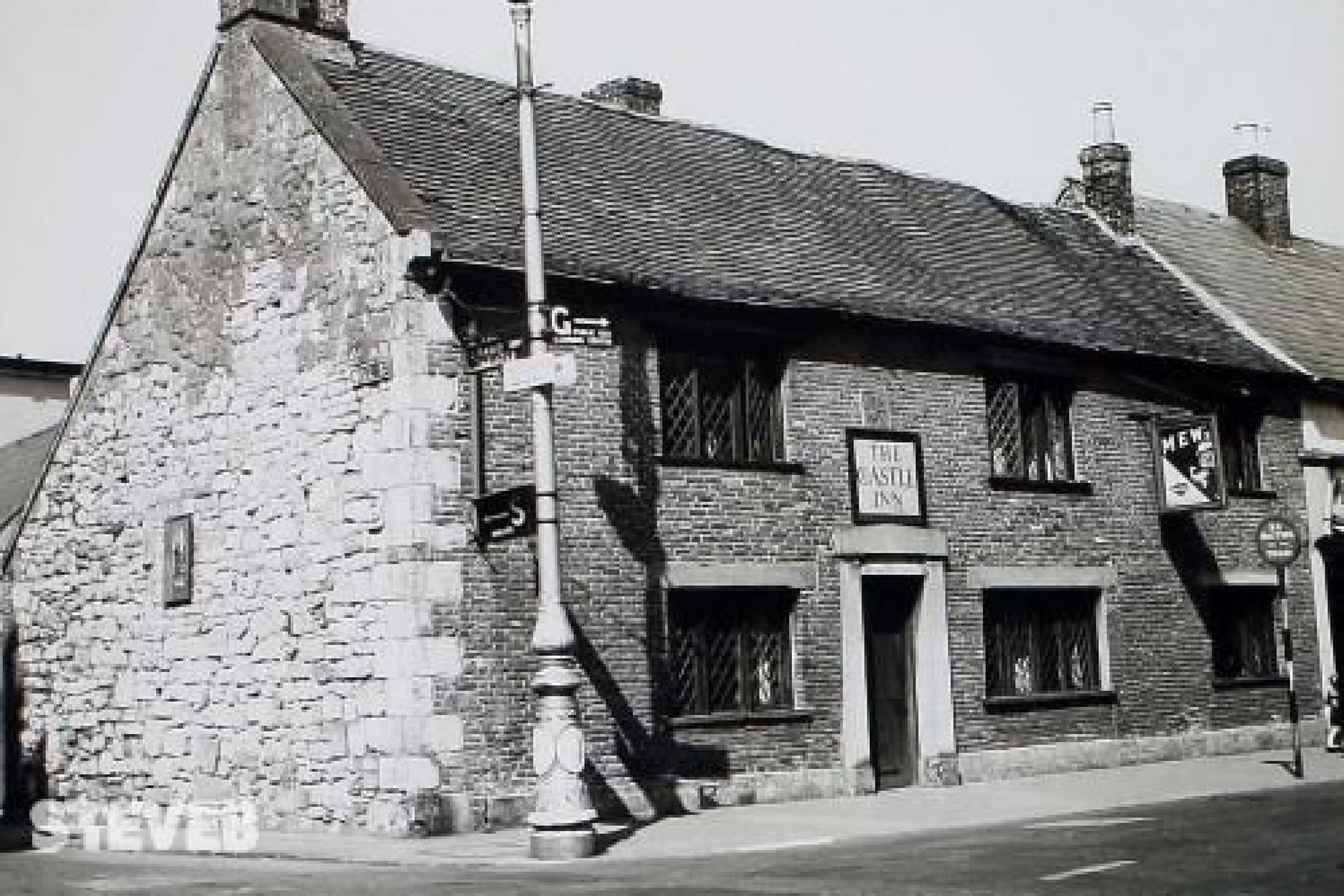 Dating back to 1550, The Castle Inn is the oldest public house in Newport.
Over the many years since it was first licensed, its fascinating past includes sword fights, ghost stories, hidden passageways — and many, many shared pints.
It is largely speculated an underground passageway linked The Castle Inn with Carisbrooke Castle in its early years, although many people dispute this.
Landlord, Simon Cant, told us the tunnel was said to be used to bring King Charles I quietly over for a drink. The entrance to the alleged tunnel is filled in now, as is the original staircase to the old upstairs brothel — although you can see both proudly displayed behind glass when you stop in for a drink.
In the past, The Castle has hosted a cock fighting pit, a skittles alley and a stable for travellers to rest their horses, while they stop for refreshment.
There's stories of an old stable boy who still hangs around the building leaving five pence pieces to be found. He's said to have come to a grizzly end in the cellar, after failing to repay a debt.
The late Brian Greening, a popular Isle of Wight historian, said on Facebook: "A soldier gate crashed a private party, an argument arose, and a sword ended a man's life. Chased up Carisbrooke Mall, caught and ultimately hung. Would need to check the date but circa 1820."
The pub has been featured in many local ghost walks over the years, and was subject to a very eventful medium visit in recent years. If you like ghost stories, you can watch a video of the event by searching Over Night Stay At The Castle Pub! on YouTube.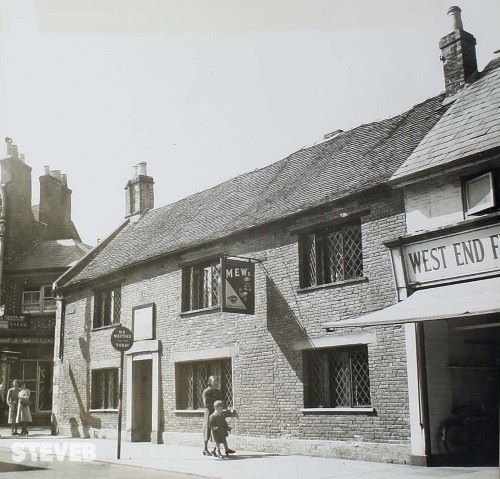 Photo courtesy of Steve Berden. From 1944. Spot the signs pointing people to the nearest air raid shelter and public gas centre.
Rebuilt after a devastating fire in 1684, The Castle Inn's bricks were imported from France. Although the side wall, which can be seen from Mill Street, dates as far back as the 13th Century when it was said to be a den for thieves and vagabonds. The building, including Stable Bar, windows and even the window frames are listed. And original beams still stand proudly in place. There's also beautiful flagstone flooring, which has been walked on by many notable people over the years.
"If the walls could speak," says current landlord, Simon Cant, "they'd tell some unbelievable stories." The Castle has had many different landlords and landladies over the years. Many remember knocking on a hatch at the bar to be served. Islanders have many fond memories of landlady Edna Tibbenham in her cubbyhole, doing a crossword or some knitting.
Frank Lyons said: "The Castle was where I mis-spent my youth. The low ceiling darts room with a board on the ceiling to protect it from darts, the round table room and the benches with holes in to accommodate gentleman sitting with swords (so I was told)."
In 2018, Simon Cant and Liam White, took over the pub — and love to talk to visitors about the Castle's fascinating past. Now a friendly, traditional, public house, The Castle is a warm and welcoming spot for families and a great place for evening entertainment on Friday and Saturday nights.