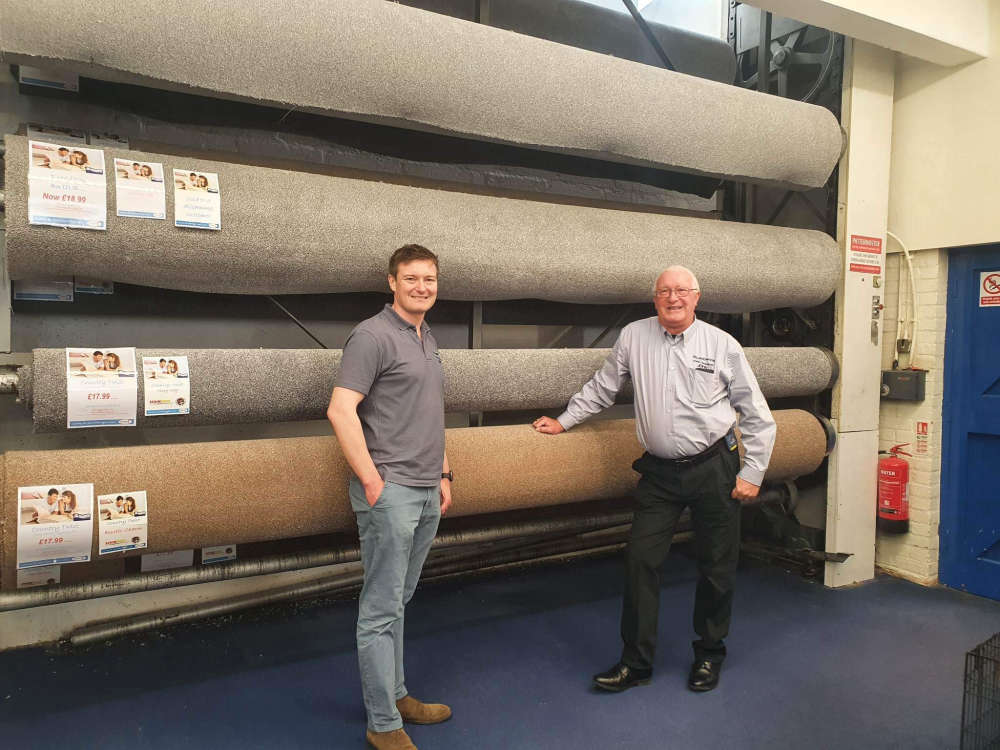 As a popular Isle of Wight business celebrates its 50th anniversary, its sole proprietor hands the keys to the generation below.
Family-run Islandwide Carpet Warehouse, which is based in Star Street, Ryde, has been serving customers across the Island for five decades and now John Keyworth – who has been at the helm since 1991 – is taking a much deserved retirement, while son Martin and daughter-in-law Anna take over.

First opened on Ryde High Street in 1973 Islandwide Carpets was one of the first specialist carpet retailers on the Island. The shop was opened by a local developer who was looking to provide flooring options for the properties he was building.

Three years in, the business had expanded enough to move to a bigger premises in Star Street and sold predominantly patterned carpets including Axminster.

A 30 roll paternoster was installed which was revolutionary on the Island for the time. Plain carpets were rare but as they started to come into fashion they were typically sold in bold colours such as red, green, gold and blue.

In 1979 the business expanded into Pyle Street, Newport and soon opened a furniture and furnishings shop next door.
John Keyworth came on board in 1983 with the responsibility of selling carpets from samples.

It was the following year the company joined the Metro Carpet Group – an organisation created to help independent carpet shops offer a large variety of options meaning they could take on the big boys of the carpet industry.

John says this was a turning point in the business, which went from strength to strength. It was boom time for the carpet industry.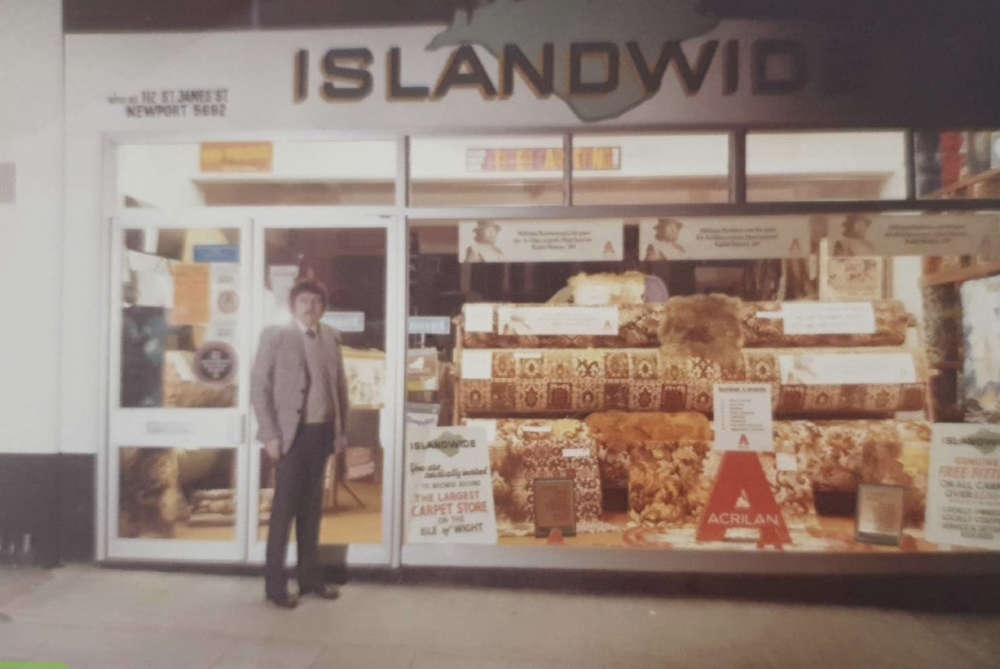 People were starting to carpet throughout their homes so demand grew and in the late 80s Islandwide Carpets opened a shop in Cowes.

John bought the business soon after in 1991. He was an elected director of the Metro Group so the company was at the forefront of the industry.
Tastes started to change and plain carpets became popular in the market. Affordability increased as carpets went from predominantly 95% wool to 90% man-made fibre which brought costs right down.

As shopping habits changed, Islandwide Carpets decided to focus its business from the Ryde shop, as the most populated town on the Island, and the Newport and Cowes stores closed.

Martin came on board 10 years ago in 2013 and – apart from spending a short time between 2016 and 2019 gaining managerial experience on the mainland – he's been a firm fixture at the shop ever since.

John says although he'll still be around as a consultant for Martin, his days in the shop are a thing of the past.

"I'm very fortunate that I have a son that wants to continue it as a family business," he said.

"We pride ourselves on our customer service and Martin will continue that.

"We have a loyal staff base, with most being with us for more than 20 years."

Islandwide Carpets is proud to have received Isle of Wight Radio's longest running advertiser award at the 2020 Business Awards.

And has also received recognition for the most imaginative radio adverts. In the 1990s, none other than Penelope Keith, Richard Briers and Willie Rushton were the voice of Islandwide Carpets – giving Islanders quite the talking point when listening to Isle of Wight Radio.

"We've seen the business grow from a small concern to one of the biggest on the Island in terms of retail," said John.