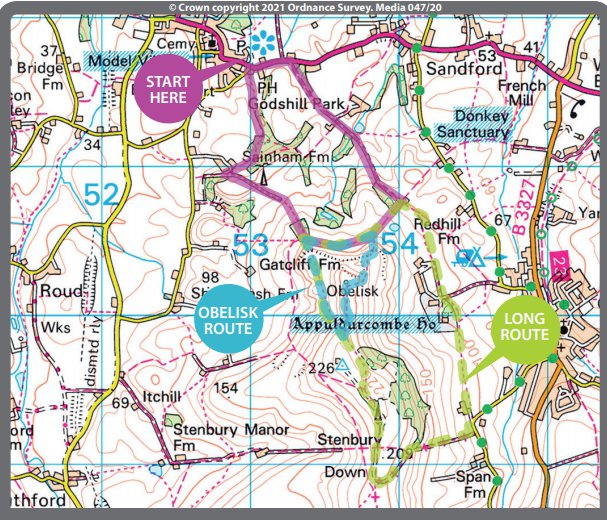 Start in Godshill. If you're driving, you can park in the car park opposite The Griffin, or if you're coming by bus, there's a stop just along the High Street.
You'll find a footpath behind The Griffin which heads towards Stenbury Down (it's to the right of the pub, turning left round the back of the beer garden).
Follow the route through woodland and farmland until you reach a set of steep steps directly in front of you which head up to the Worsley Obelisk.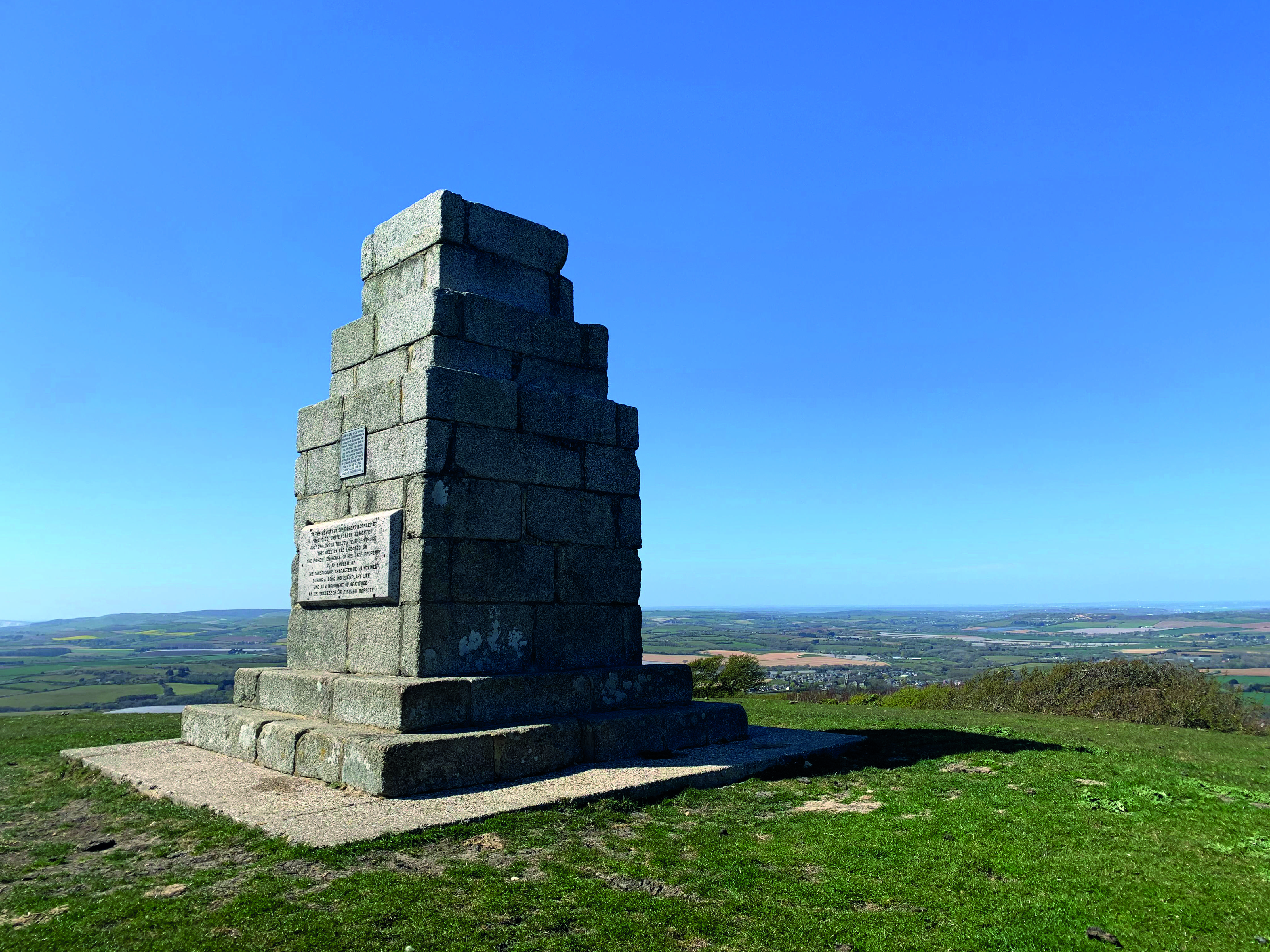 This route is incredibly steep so if you'd rather avoid the section which includes the obelisk, take a left before the steps. The obelisk was erected in 1774 by Sir Richard Worsley in memory of Sir Robert Worsley of Appuldurcombe House. In 1831, the obelisk was struck by lightning and partially destroyed, before being restored in 1983.
If you've climbed up to the obelisk, now head back down off the downs and rejoin the path to Godshill. Continue along the path until you reach the Freemantle Gate. This Grade II* listed ornamental gateway was built in the late 18th century of Isle of Wight stone ashlar. It has Portland stone dressings and beautiful cast iron gates.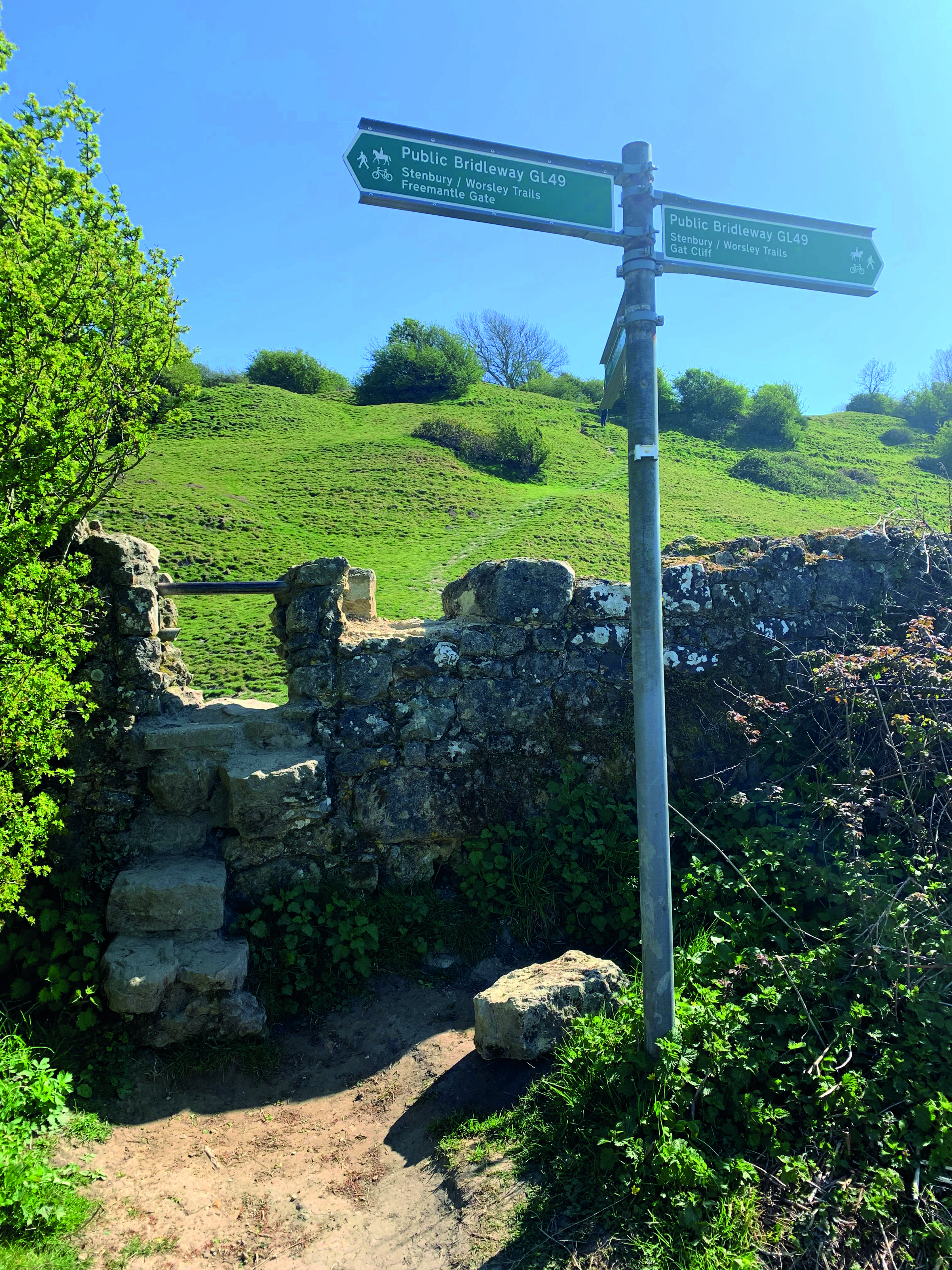 Take a left here. Now you'll walk along Godshill Park Road towards the main road, where you'll take another left and head onwards to the car park where you started.
There are longer versions of this walk, which include Appuldurcombe House. Simply continue heading towards Stenbury Down after the obelisk and follow the path in a loop to Freemantle Gate. Allow an extra hour for your walk if taking this route.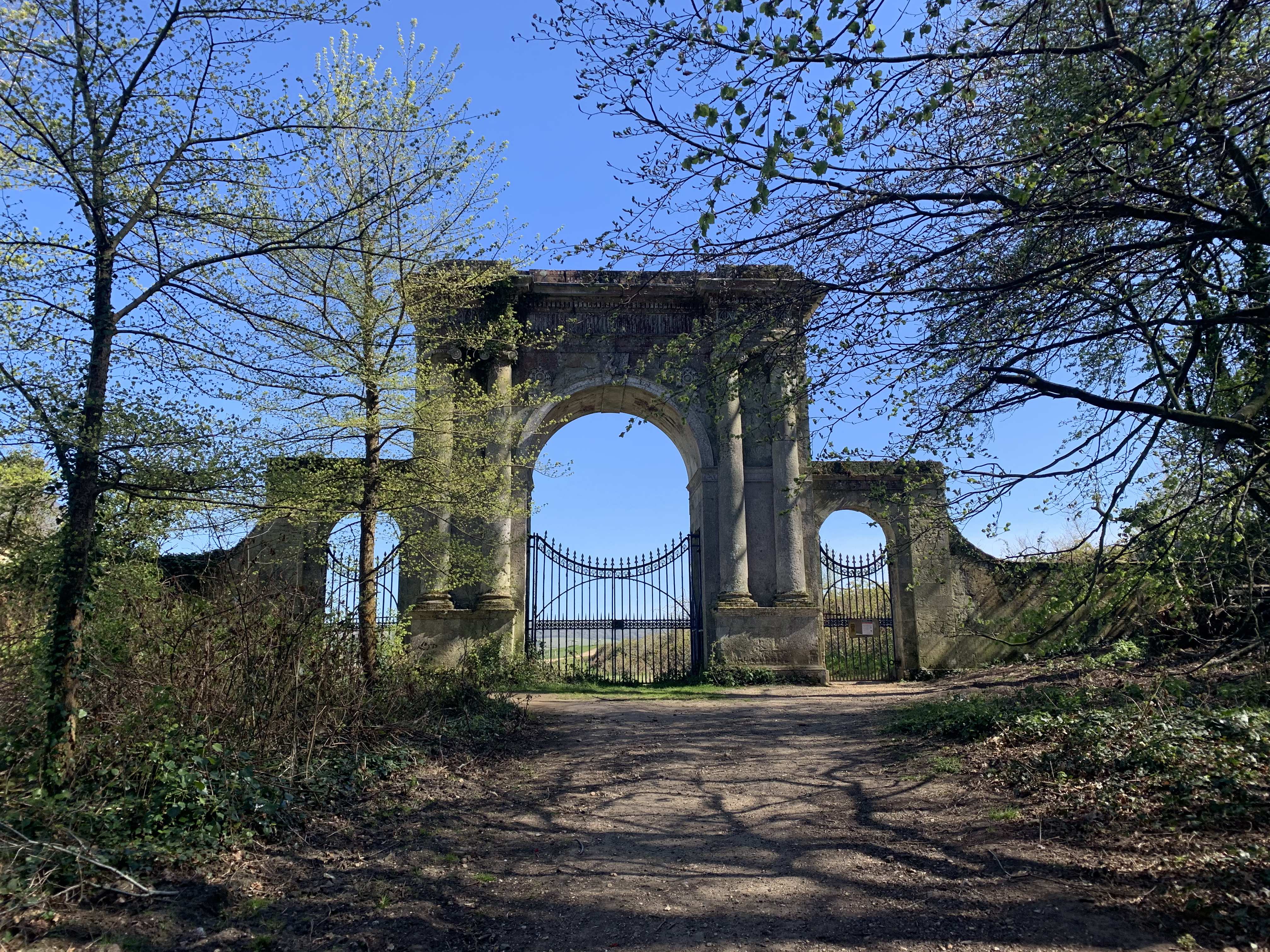 Distance: 4 miles/6.5km
Walk time: 2 hours