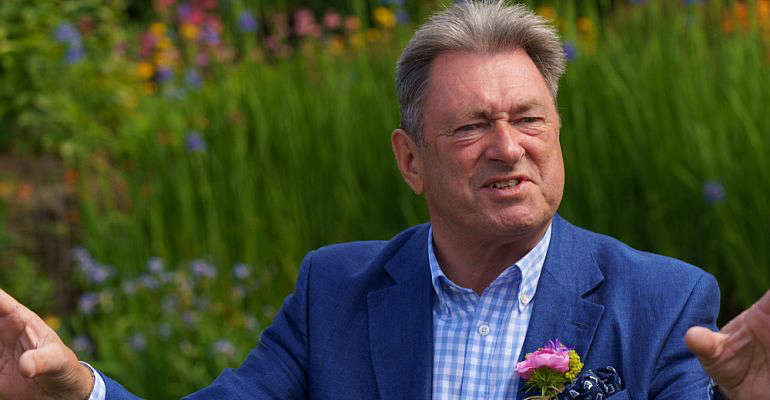 Whether they're born or bred, or put down roots on our beloved Island, the Isle of Wight has a history of famous figures who've either made their start or got involved in our community - each week we take a look at one of these fascinating people…
Alan Titchmarsh, the beloved gardening expert and television personality, holds a special place in his heart for the Isle of Wight, spending much of his time here, mainly in Cowes. With his green thumbs and vast horticultural knowledge, Titchmarsh has become a gardening guru for enthusiasts both on and off the island. From his love for the Island's landscapes to his notable achievements in the world of horticulture, his continued prescence continues to inspire and captivate us:
1. A Love for the Island's Gardens:
Alan Titchmarsh has openly expressed his admiration for the Isle of Wight's gardens and landscapes. The island's unique microclimate allows for a diverse range of flora, and Titchmarsh has been captivated by the beauty and variety of plants that thrive here. Isle of Wight gardeners can take pride in knowing that their island has earned the stamp of approval from the gardening guru himself.
2. Garden Lover's Paradise:
Titchmarsh's passion for gardens extends beyond admiration; he actively contributed to enhancing the Isle of Wight's garden spaces. As a keen advocate for gardening, he has lent his expertise to local garden projects, encouraging residents to create stunning green spaces that add to the beauty of the island.
3. Garden Festival Celebrations:
In the past, the Isle of Wight has hosted prestigious garden festivals that showcased the island's horticultural prowess. Alan has been a prominent figure at these events, sharing his gardening wisdom and inspiring garden enthusiasts!
4. Isle of Wight Literary Connection:
In addition to his gardening expertise, Alan Titchmarsh is a renowned author and has penned numerous gardening and fiction books. His literary contributions have been celebrated worldwide, and Isle of Wight book enthusiasts can revel in knowing that they share a literary connection with this esteemed author.
5. Television Appearances:
As a beloved television presenter, Alan Titchmarsh has featured the Isle of Wight's breath-taking landscapes on various programs. He has showcased the island's gardens and natural beauty, drawing attention to the horticultural wonders that lie within its boundaries. Isle of Wight residents can appreciate his role in promoting the island's picturesque surroundings to a broader audience.
6. Inspirational Gardening Advice:
Alan Titchmarsh's gardening advice and expertise have resonated with gardeners of all skill levels, and Isle of Wight residents have been no exception. His tips and tricks have encouraged locals to nurture their green spaces, creating stunning gardens that reflect the island's beauty. His influence can be seen in the gardens that bloom across the Island, serving as a testament to his gardening legacy.