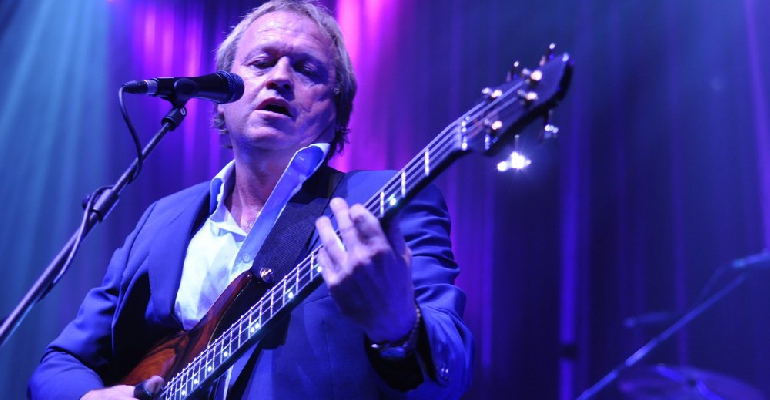 Whether they're born or bred, or put down roots on our beloved Island, the Isle of Wight has a history of famous figures who've either made their start or got involved in our community - each week we take a look at one of these fascinating people…
Mark King, the talented musician and frontman of the 80s band Level 42, has not only achieved international acclaim but also holds a special connection to the Isle of Wight. Born in Cowes, this musical virtuoso has risen to fame with his unique bass guitar style and captivating performances. From his humble beginnings on the island to his global success, here's some fun facts you might now know about him:
1. Cowes Roots:
King's story begins in Cowes, where the singer was born and raised, while his early musical influences were shaped by the vibrant local music scene. Isle of Wight residents can take pride in knowing that one of their own has left an indelible mark on the music industry.
2. The Slap Bass Technique:
Mark King's distinctive bass guitar style, known as the "slap" technique, is one of the defining features of his music. His innovative approach to playing the bass has earned him praise from musicians and fans alike during his career. Music enthusiasts on the Island can celebrate the fact that this unique and influential technique was developed by a local talent.
3. Rise to International Fame:
Level 42, the band fronted by King, achieved significant success on the international stage. With hit songs like "Lessons in Love" and "Running in the Family," the band's infectious jazz-funk sound captivated audiences worldwide during the 80s. The band disbanded in the 90s before reforming in 2001.
4. An Inspiration for Musicians:
Mark King's remarkable bass guitar skills have inspired countless musicians, both aspiring and established. His technical prowess and dynamic performances continue to influence a new generation of bassists.
5. Collaboration with Other Artists:
Throughout his career, King has collaborated with various artists and bands, showcasing his versatility as a musician. His contributions to the music industry extend beyond Level 42, and he has left his mark on a diverse range of musical projects. Isle of Wight residents can admire his ability to collaborate with other musicians and appreciate the breadth of his musical talents.
6. A Return to the Island:
Despite his international success, the singer has maintained a connection to his Isle of Wight roots. He has returned to the island for performances and special events, always cherishing the place that gave him his musical beginnings.